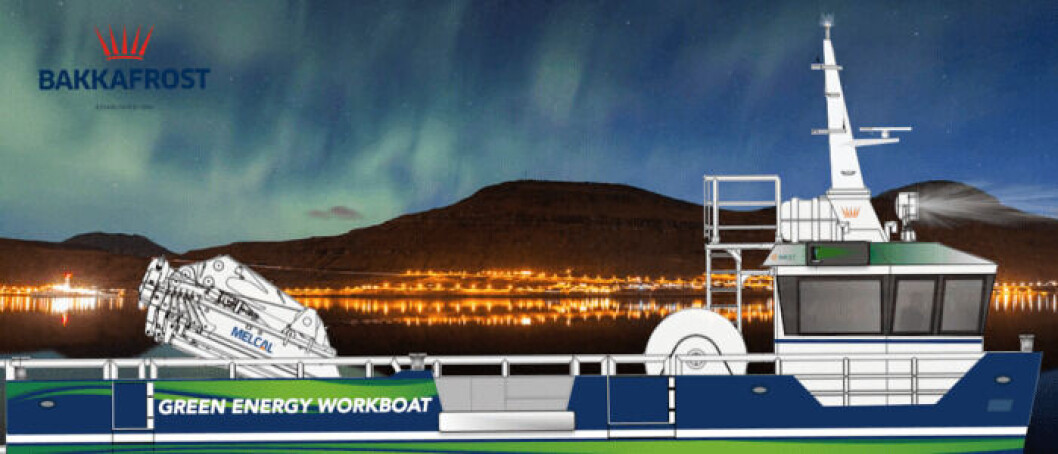 Bakkafrost orders an all-electric workboat
Faroese salmon farmer Bakkafrost has signed a contract with the archipelago's MEST Shipyard for a fully electric workboat.
MEST was chosen from four companies who tendered for the contract in a competition organised as part of a larger project by the Nordic Council of Ministers and the Government of the Faroe Islands.
The purpose is to find power solutions to remote areas such as the Faroe Islands which have to produce and use their own green power solutions – and which aren't a part of the European power supply system.
Green energy sources
The winning concept is a catamaran workboat, solely powered by electricity from batteries, said the Faroese Environment Agency, which was responsible for the tender process.
Workboats for the aquaculture industry were chosen as an appropriate pilot area to use green energy sources, and Bakkafrost – the Faroes' largest salmon farmer and the owner of the Scottish Salmon Company - agreed to participate on behalf of the industry.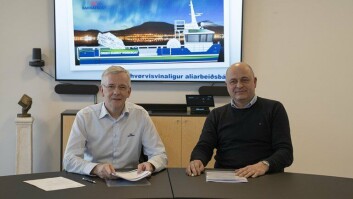 Emissions goal
"At Bakkafrost we have a goal to reduce our greenhouse gas (GHG) emissions by 50% by 2030. We are continuously looking for visionary projects that contribute to the green transition," said chief executive Regin Jacobsen in a press release.
"With this project we hope to inspire and provide important knowledge to the industry. Ships and boats play an important role in the Faroe Islands, and it is also in this sector that we find the biggest potential to reduce the overall Faroese GHG-emissions. We hope that this project will inspire the industry to begin the green transition of the maritime sector."
Charged at night
The Faroese Environment Agency said: "A part of the winning concept is that the boat operates throughout the day and lies still and is charged at night - when there is a lot of electrical energy available. Thus, the workboat helps to utilise wind and water energy better."
The Faroese energy company SEV is participating in the project.
Construction of the workboat is expected to be completed in December this year.
The boat is the next step in a trend towards more environmentally-friendly vessels in aquaculture. Wellboat operators DESS Aquaculture has ordered new hybrid vessels in which one of the engines is replaced by a battery bank, and Rostein already has such a wellboat in operation.
In Norway, a project is under way to develop the first hydrogen-powered workboat.