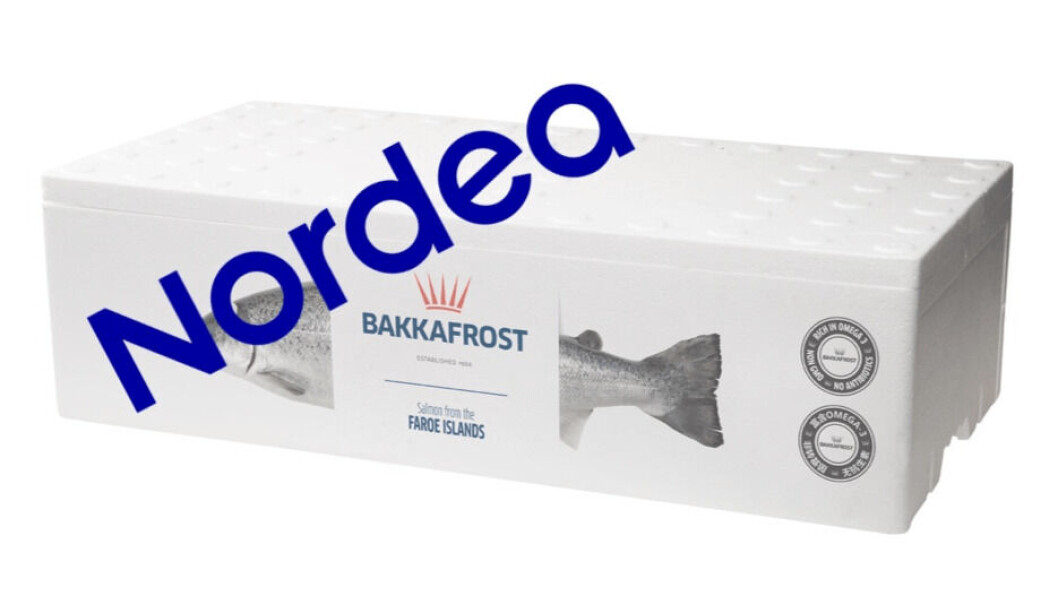 Nordea cuts Bakkafrost earnings projection by 17%
Nordic bank Nordea has lowered its forecast for Faroese salmon farmer Bakkafrost's 2020 earnings before interest and tax (EBIT) by 17%.
In a market report today, Nordea pointed out that Bakkafrost's update in early April showed that harvest volumes in the first quarter were lower than expected in advance.
The bank said that since Bakkafrost, which owns the Scottish Salmon Company, only guides on annual volumes, this means that a higher proportion of production will be sold in the period April to December. This is a market that normally pays significantly lower prices than the prices achieved in the first quarter.
Stability from VAP and feed
On the plus side, Nordea said Bakkafrost's attractive combination of a broader set-up, where stability in EBIT comes from value-added products and feed sales, partly offsets the significant fall in spot prices.
The bank said that normally, Bakkafrost sells its big fish with a substantial premium driven by demand from high paying restaurants.
"Naturally, this has changed significantly now. The situation in the short term will therefore be challenging as the large salmon is now being sold below the average spot price due to Covid-19 driven collapse in the HoReCa segment," said Nordea.
18% below consensus
The bank has now incorporated higher costs into the 2020 estimates, mainly driven by the ongoing pandemic and relating both to lower production efficiency and higher distribution costs.
"We therefore lower EBIT by 17% by 2020 and are now 18% below consensus for the first quarter and for the full year 2020," Nordea stated.