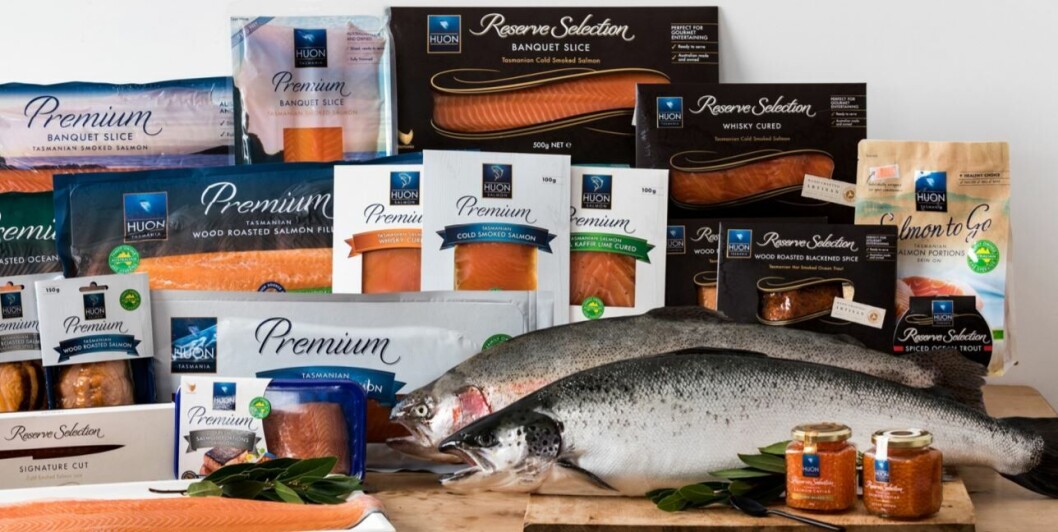 Huon posts A$128m loss
Tasmanian salmon farmer Huon Aquaculture made a statutory loss of A$128 million (£67.6m) for the 12 months ended 30 June 2021, it announced overnight.
The company, which is in the process of being sold to the world's biggest meat processor, Brazil-based JBS, said that despite a 24% increase in revenue to $426.4m on the strength of a 39% increase in harvest tonnage, earnings were significantly impacted by Covid-19.
The reduction in global demand for salmon caused by the pandemic resulted in the international salmon price remaining depressed for much of the year. This impacted pricing across all Huon's distribution channels and contributed to a 10% drop in the overall average price to $11.97/HOG kg.
Huon began FY2021 with significant biomass in the water, including fish for harvest carried over from FY2020 due to Covid-related constraints on sales and distribution. The company said growing conditions during the first half were exceptional with overall volumes boosted by strong fish performance which resulted in a record average weight of 5.77kg for the harvest. However, the extended warm conditions in summer impacted fish growth in the second half resulting in a much lower average weight (4.73kg) and higher feed costs.