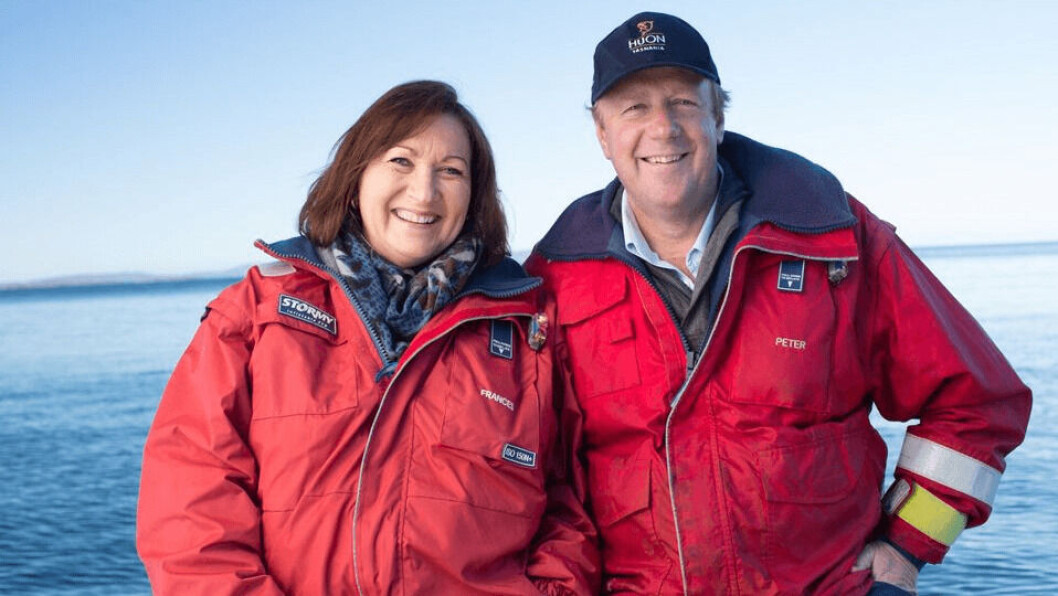 Huon will be Aussie No.1 in coming year says co-founder
Huon Aquaculture will be the number one salmon farmer in Australia in the coming year, co-founder Frances Bender has said.
"We had a 36% increase in harvest tonnage this season and an increase in average harvest weight. We are harvesting the largest fish ever combined with lower operating costs," said Bender in a Facebook post.
Last month Tasmanian salmon farmer Huon raised A$64 million by selling new shares to institutional investors. The money will be used to reduce net debt and strengthen the company's balance sheet and liquidity position after earnings were hit by Covid-19 restrictions.
'Never been prouder'
Bender said the company was not alone in being affected by the pandemic, and that staff had risen to the constant challenges presented by Covid.
"Quite frankly I have never been prouder of everyone," said Bender.
She added: "We have been intensely focused on maintaining job certainty for our employees – everyone still has a job because as we come out the other side (and we will!) we need our highly skilled and loyal employees standing beside us. This is why we also made a share offer to employees in lieu of an annual pay-rise."
Real growth opportunity
The decision to raise equity was made "to ensure the company remains in the strongest position to take advantage of the fact we are experiencing the best growing conditions in many years and we are the only salmon farmer with real growth opportunity through our Storm Bay leases".
"2020 marks the 35th year of operation for this company and the irony of Covid-19 is that Huon has never been in a better strategic position moving forward despite the global pandemic," added Bender, who founded the company with her husband, Peter.
Bigger fish
The average harvest weight of Huon's salmon increased to 5.04kg from 4.40kg in its 2020 financial year, which ended on June 31. The strong performance of its 19 Year Class salmon combined with a delayed harvest is expected to deliver an average HOG weight in FY2021 in excess of 5.3kg.
Harvest volume increased from 18,849 tonnes in FY2019 to 25,566 tonnes in FY2020. The delayed harvest during the fourth quarter of FY2020 will likely result in the harvest volume for FY2021 increasing by around 40% to at least 36,000 tonnes, Huon has said.
Ex-cage cost fell by 11% to A$10.46/HOG kg and is expected to drop a further 9% to under A$9.50/HOG kg in FY2021.