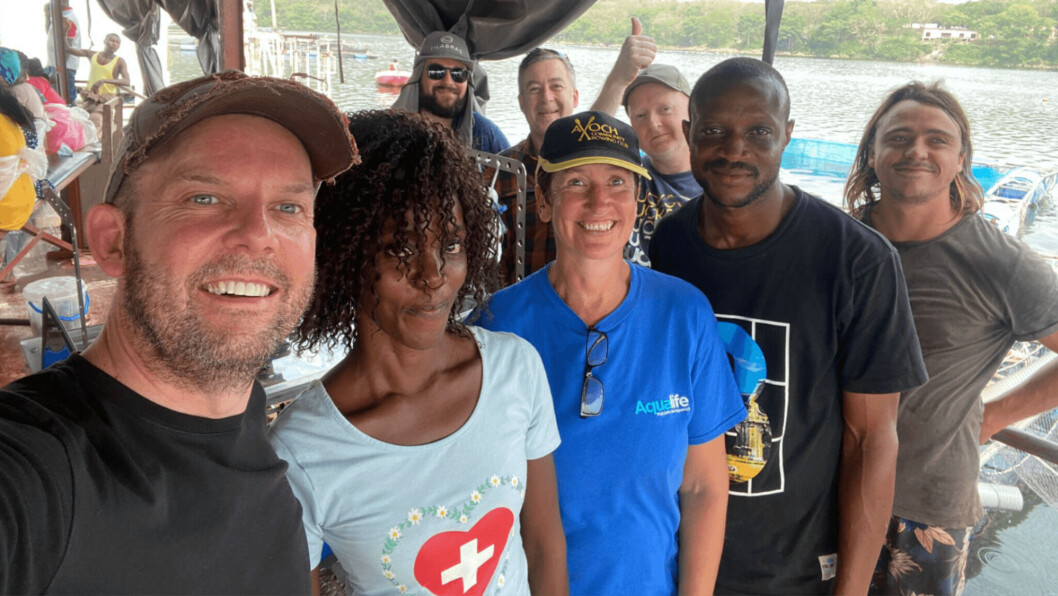 Aqualife shows semi-auto vaccinator to the world
Scottish fish vaccination specialist Aqualife Services will introduce its semi-automatic Inoca vaccinator to an international audience next week when it presents at the inaugural AquaFuture Spain exhibition in Santiago de Compostela.
Stirling-based Aqualife's business development manager Kathy Taylor will explain the benefits of the machine in one of the two rooms set up for presentations at the Galicia Abanca International Feira Centre.
AquaFuture is the first of several large events at which Aqualife will introduce the Inoca, which was developed in response to Covid restrictions that prevented the company sending teams of vaccinators abroad. The machine requires fewer operators than manual vaccination, and they don't need as much training because they are required only to feed the fish into the vaccinator.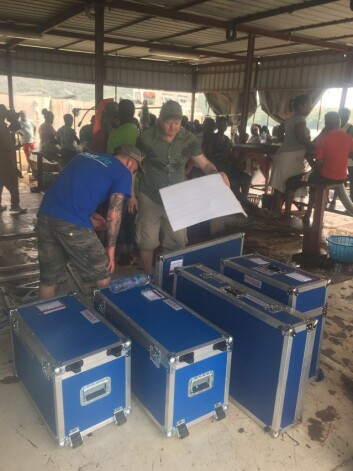 Aviemore, Bergen, Trondheim
Aqualife chief executive and owner Gordon Jeffrey said the company would have a demonstration model of the Inoca on display at Aquaculture UK in Aviemore in the first week in May, and at the HavExpo exhibition in Bergen, Norway, the week after that.
"We're hopeful we can get space to take it to the Tekset conference in Trondheim in May as well," said Jeffrey.
The Inoca demonstration model isn't being taken to Spain but has been taken to Ghana, where Taylor and her Aqualife colleagues have been trialling the equipment with a tilapia farmer.
"The machine breaks down into flight cases so we can take it on to planes as normal luggage," said Jeffrey. "We can go anywhere we can get a flight to."
The Inoca can be used on any fish that is a standard "fish-shape", but not, for example, a flatfish.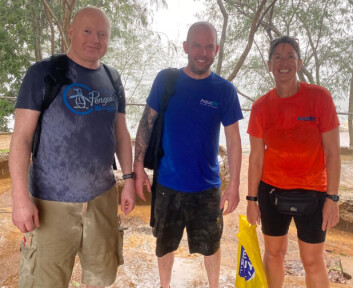 Different fish
Vaccination trials allow Aqualife to finesse the operation for different species.
"In the course of the next three or four months we'll be trialling it on different fish," said Jeffrey. "We will be sending a trial rig to Japan on a four-month hire shortly. Covid means that we can't go to Japan ourselves yet, but we should be able to talk the Japanese customer through how to set it up and use it. That trial will be on amberjack and red sea bream."
Aqualife is also planning to trial the Inoca on sea bass in Greece or Spain, and on cod in Norway.
AquaFuture Spain
AquaFuture Spain '22 will take place from March 23 to 25 and includes a commercial exhibition in which 152 companies from 23 countries are taking part, in addition to official bodies and public institutions representing and supporting the aquaculture sector.
There will also be an extensive program of technical conferences, and 24 business presentations including that from Aqualife. Learn more about AquaFuture Spain here.