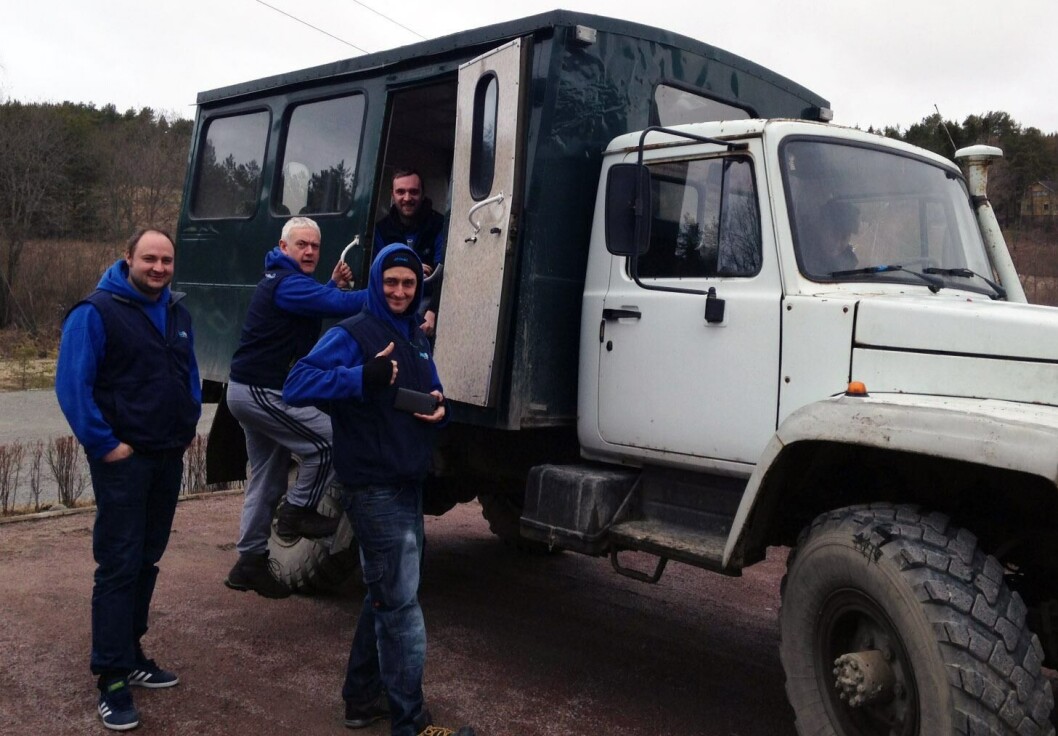 Scots crack Russian market
A team from Aqualife, the Stirling-based vaccination specialists, has just returned from the firm's first foray into the Russian market.
Robert Wittmann, Operations Manager, who led the team to vaccinate trout there, told Fish Farming Expert: "This job came our way via our friends at Europharma in Norway, who recommended our services. It can be daunting to go into unknown territories but the experience has been very positive."
Robert explained that it had taken some time to arrange visas and travel details, but the Russian customer helped things along by arranging the in-country travel. "The farm was close to the Finnish border, so we flew in to St Petersburg. The city has pretty much the same population as the whole of Scotland, so getting through the traffic was the first challenge, and after that it was four hours in a truck to the farm. Just as well we're used to travelling!"
After arriving on site, the four-man team quickly set up the standard Aqualife vaccination procedures and worked long hours to get 150,000 trout vaccinated in the two days available.
"As this was a new process for our customer, things took a bit longer than on established jobs," Robert said. "However, it was important to ensure that the fish were vaccinated to our trademark high standards. The customer definitely appreciated that."
That appreciation seems to have been expressed in two ways. The team were shown excellent hospitality, including being invited into the farm manager's home for dinner and, of course, some vodka! Perhaps more importantly, the firm has already been booked in for a second vaccination job, this time in Belarus, for the same company.
Ronnie Soutar, Aqualife's MD, added: "To be honest, aquaculture in Russia and the former countries of the USSR has represented relatively unknown markets for Aqualife. We are learning as we go along but our impression is that producers there are developing rapidly and are keen to build on western experience.
"There are certainly issues around supply of effective vaccines and availability of anaesthetics, and indeed supply of stock. Our current customer has been buying salmon smolts from Norway as well as producing their own trout, some of which are being on-grown in the Gulf of Finland. This appears relatively small scale at present – this customer is growing some 2 million salmon and 4 million trout annually – but it's on the move. Like all farmers, they want the best possible disease protection for their stock and Aqualife is keen to help."
And Aqualife are looking forward to more work in Russia and its former states.
As Ronnie reflects: "Aqualife is willing to go wherever there is a need for quality vaccination – either to supply vaccination teams or as consultants to establish local vaccination solutions.
"I believe there are opportunities there for others like us, whether that is supplying services or equipment. We know that aquaculture represents the future of global food production and our experience in Scotland and Norway has genuine value in that developing international market."