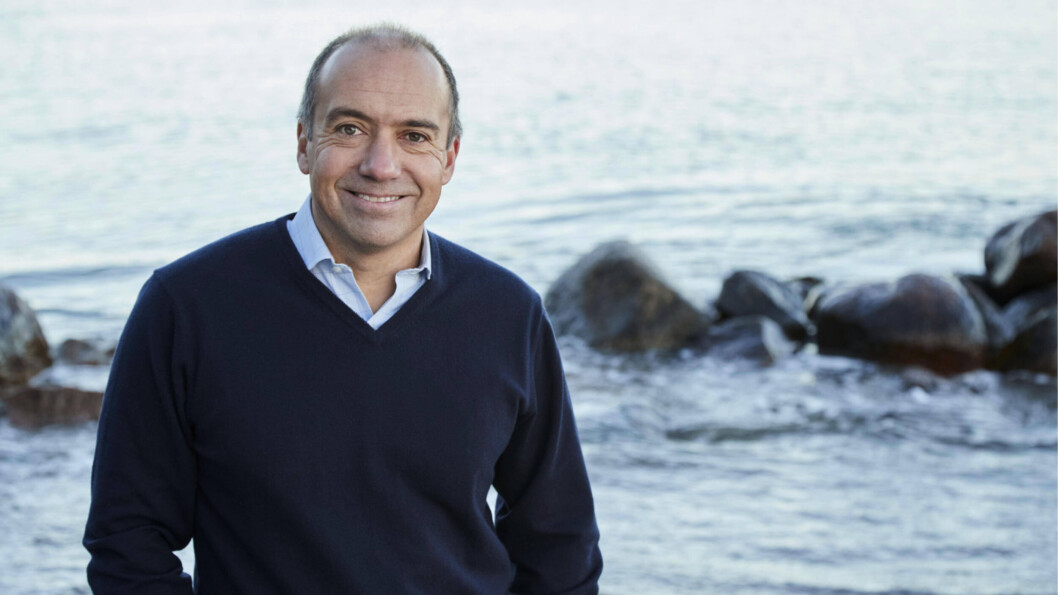 BioMar boss Diaz slams rivals' trade with Russia
Salmon feed manufacturer BioMar has taken a swipe at rivals for their continuing trade with Russia following that country's invasion of Ukraine.
BioMar announced higher sales volumes, revenue, and operating profits for the second quarter of 2022, and has raised earnings guidance for the year, but said it was still challenged by raw material prices, energy costs and the impact of suspending trade with Russia.
"I am proud to announce the strong growth trend in sales volumes being confirmed. Production costs continue to be a challenge, but together with our customers, we have been able to find commercially viable solutions, safeguarding the strength of the value chain," said chief executive Carlos Diaz in a press release.
EBIT up by 26%
BioMar reported sales volumes up 9% to 352,000 tonnes and revenue up by 45% to DKK 4048 million (£459 m) compared to Q2 2021. Operating profit (EBIT) rose by 24% to DKK 261 m compared to the same period last year.
But the Danish company said earnings continue to be impacted by the delay in passing on the sharp increase in raw materials prices, logistics and energy as well as by the cost of replacing raw materials from Russia/Belarus.
"It is heart-warming to see that several of our customers have drawn the same line in the sand as BioMar, despite the short-term business impact," said Diaz.
"BioMar is a purpose-driven company, and to me, business ethics and our ability to protect our customer's brands must always come first. It is still surprising and disappointing to witness some of our main global competitors continuing to trade with Russia, both selling feed and buying raw materials, in a way taking advantage of the situation. We still strongly believe we took the right decision despite the financial effects."
Improved guidance
The company said that based on the strong business activity in Q2 and the improved prospects for the rest of the year, it has now raised its earnings guidance for 2022 by DKK 55 million to EBITDA in the DKK 910-960 million range after recognition of provisions for losses on assets related to Russia.
BioMar stopped all trade activities with Russia in early March following the invasion of Ukraine, and Dutch-owned producer Skretting followed suit in June.
American-owned animal feed giant Cargill remains the only major aquafeed company that continues to trade with Russia.
Critical ingedients source
In a statement on March 30, Cargill said it was scaling back business activities in Russia to only operate essential food and feed facilities and had stopped investment.
"This region plays a significant role in our global food system and is a critical source for key ingredients in basic staples like bread, infant formula and cereal. Food is a basic human right and should never be used as a weapon," said the company, which added that it had committed to contributing any profits from these essential activities to humanitarian aid.