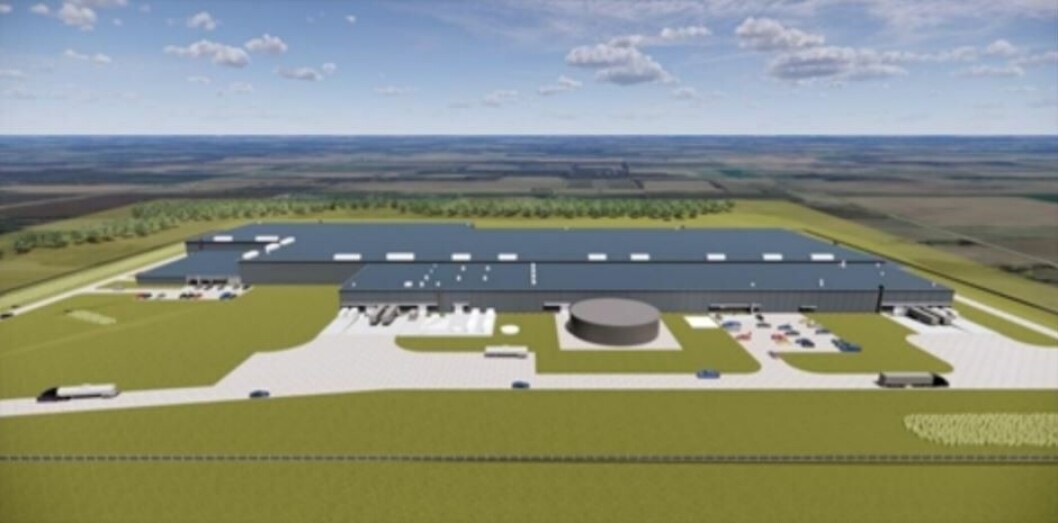 AquaBounty begins work on site of 10,000-tonne RAS
Transgenic-salmon farmer AquaBounty today announced the initiation of site preparations for the construction of its planned 10,000 tonne salmon farm in Pioneer, in the US state of Ohio.
"We are pleased to have begun work on the property in Pioneer, Ohio – achieving critical pre-construction milestones to enable building to commence after the spring thaw," said chief executive Sylvia Wulf.
"The construction of roadways and on-site energy infrastructure, as well as the setting of surveyor's benchmarks ahead of grading work, are under way as we speak. These are absolutely critical first steps in the construction process.
Disc filters
"Our team has implemented a set of rigorous processes to mitigate potential supply chain challenges resulting from the current market environment, while containing any potential price increases – including the ordering of key RAS technology items such as disc filters and the pre-engineered metal building (PEMB) for the farm.
"We are planning an official ground-breaking ceremony and will communicate the details in the coming weeks. This marks an incredibly exciting milestone for AquaBounty and a time to celebrate with, and thank the Village of Pioneer, Williams County, and the State of Ohio, for their on-going support."
AquaBounty farms its quicker growing AquAdvantage salmon in recirculating aquaculture system (RAS) facilities in Albany, Indiana and at Rollo Bay, Prince Edward Island (PEI) in Atlantic Canada. But Albany has a capacity of only 1,200 tonnes a year, and the PEI farm just 250 tonnes, so the Ohio RAS will be the company's first commercial-scale facility.
$290m-$320 price tag
The total cost of the 479,000 square foot Ohio facility is expected to be in the range of $290 million to $320m including a $30m contingency fund. AquaBounty expects the farm to generate revenue of $82m a year and EBITDA of $24m.
AquaBounty's fish are descended from salmon that were genetically modified 30 years ago to make them grow more quickly. The modifications – passed on through the male line – enable AquAdvantage salmon to reach a harvest size of more than 4kg in 18 months, compared to 26 months for a conventional farmed Atlantic salmon.
The company says improved feed conversion reduces feed costs by around 25% and that the increased throughput of fish means RAS farmers get better returns from the substantial investment in facilities. If you factor in reduced requirement for labour and oxygen because of the shorter growing period, says AquaBounty, using GE salmon delivers twice the EBITDA of conventional salmon.
The Ohio facility is the first of four or five that AquaBounty plans in North America. It is also looking at joint ventures abroad.