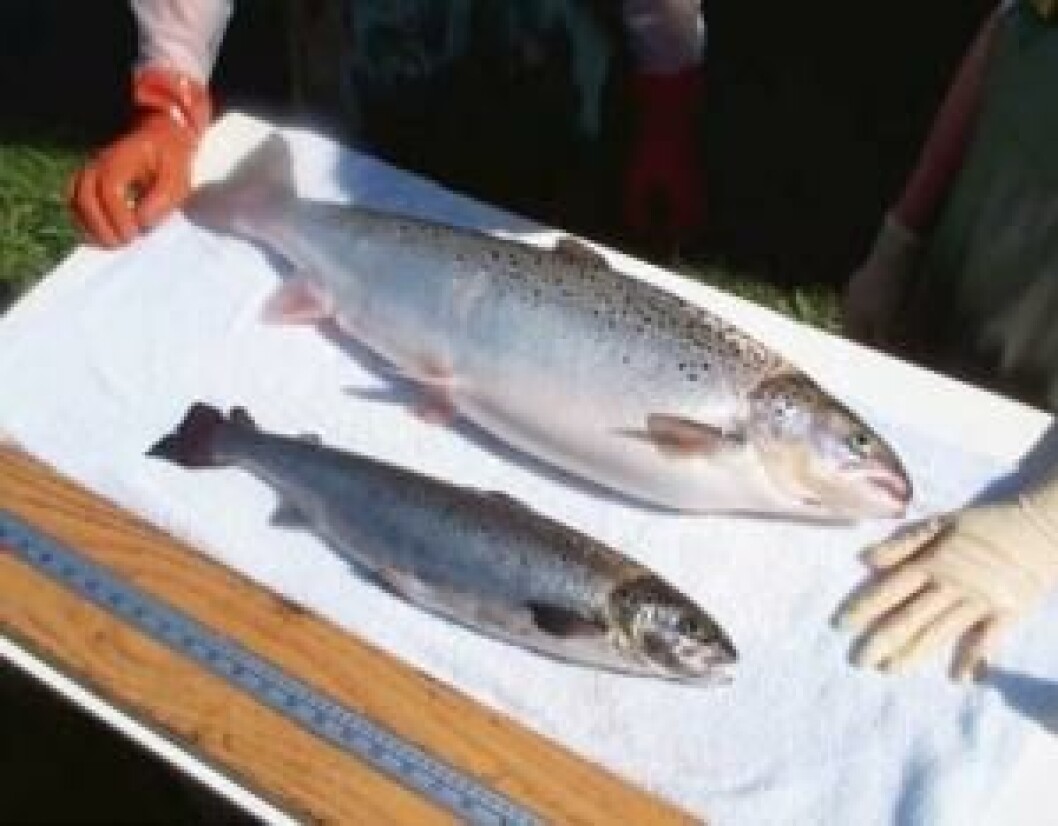 Why was Canadian media silent?
The Canadian federal courts have dismissed the latest lawsuit and appeal by environmental groups against the GE salmon producer AquaBounty, giving the firm the green light to start commercial production.
On October 21st the Canadian Federal Court of Appeal dismissed the appeal by environmental groups Ecology Action Centre and Living Oceans Society against Canada's Minister of the Environment and Climate Change, Minister of Health and AquaBounty Canada Inc.
The Court also ordered the appellants, Ecology Action Centre and Living Oceans Society, to pay one set of costs to the respondent Ministers and one set of costs to AquaBounty Canada Inc.
However, despite this decision for AquaBounty, there has been virtually no media coverage in Canada.
The mainstream media have largely been silent – yet this would have been completely opposite if the courts had upheld the appeal.
Not only is this decision an important one for AquaBounty, who, after literally fighting in the court of public opinion for decades, can finally start to produce their GM fish, but it also marks an important moment in Canadian history – genetic technology will finally be realized in the production of edible protein.
The fact that mainstream media has refused to discuss this monumental moment is a clear indication of their bias towards the fish – a faster growing, more environmentally sustainable counterpart to the conventional farmed Atlantic salmon. Further to this, and perhaps more importantly, the deafening silence by the media has demonstrated their bias against the technology of genetic engineering (GE).
Bias not restricted to Canada
Just this weekend, an article posted by the New York Times, "Doubts About The Promised Bounty of Genetically Modified Crops", calls into question the usefulness of GM technology.
Unfortunately, the article is filled with inaccuracies, misconceptions, and flat-out ignores the current peer-reviewed science on the subject showing the opposite results to the author's narrative.
However, as the author (Danny Hakim) attempts to discredit GM crops and their benefit to farmers around the world, he also neglects to mention important applications, other than decreased pesticide and herbicide use, such as increased nutritional content (eg Golden rice), disease resistance (eg Rainbow papaya), reduced spoilage (eg Arctic apples), and drought resistance (eg DroughtGard corn).
This article (now widely criticized and contested in social media by scientists and actual farmers) is just one example of many highlighting the bias widely demonstrated by the media, who by constructing a narrative based on their own partiality and ignorance on the subject, incorrectly represent a technology that has so many incredibly important benefits to humans.
Growing food more efficiently and more sustainably should be on the bucket list of every nation. And for the first time ever, Canada has been permitted to grow a protein source - salmon - featuring both increased efficiency and sustainability. Yet all we hear in the Great White North are crickets – and the occasional hockey game.