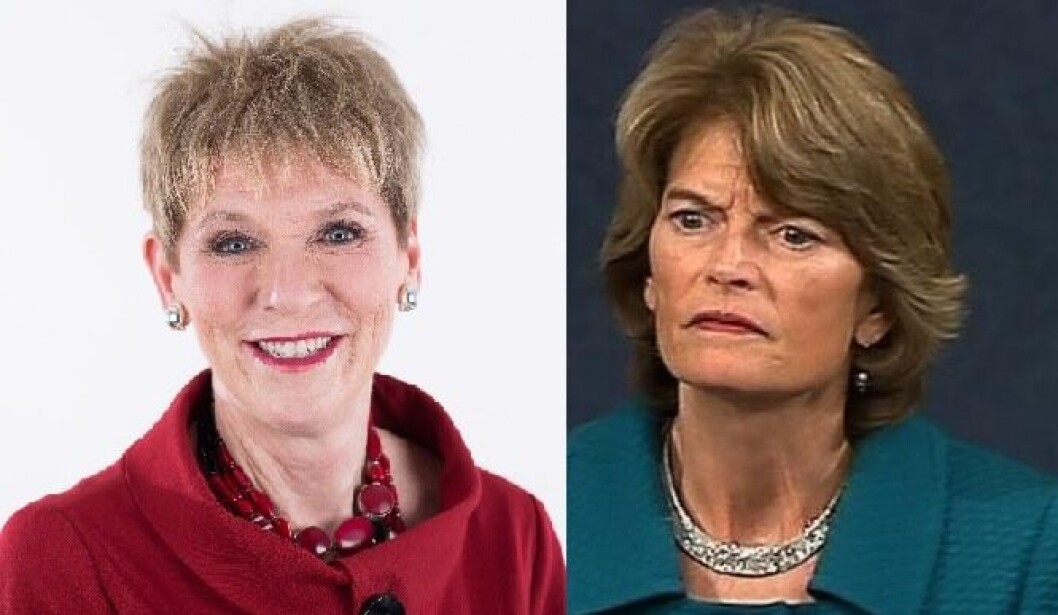 GM-fish ban senator 'helping Chile and Norway more than Alaska'
The chief executive of transgenic-salmon producer AquaBounty, Sylvia Wulf, has accused an Alaskan senator of protecting salmon exporters such as Chile and Norway by attempting to block sale of the company's home-grown AquAdantage GM salmon in the United States.
Senator Lisa Murkowski has successfully inserted a provision into a government spending bill that calls for a labelling study that could potentially delay sale of the fish for years.
If successful, it would be the second time that Murkowski, who calls AquaBounty's quicker-growing salmon "Frankenfish", has delayed the arrival of the fish on to the market. AquaBounty is in the middle of growing the first crop of GM fish to be produced at an on-land facility in Albany, Indiana.
AquaBounty's salmon were approved for sale in the US more than four years ago, but progress was stalled by Murkowski's previous intervention over labelling, an issue resolved in March this year.
'Provincial and misguided'
In a comment article in the Indianapolis Business Journal, Wulf said Murkowski "is continuing efforts that would scuttle our innovation and jeopardize Indiana jobs in a provincial and misguided attempt to protect her state's salmon industry".
Wulf added: "For reference, the Atlantic salmon we produce is a different and less expensive alternative to the Pacific salmon caught and sold by Alaskan fishers. Additionally, over 90% of Atlantic salmon sold in the US is currently imported from other countries.
"Murkowski's efforts are therefore doing much more to protect countries like Chile and Norway, from which we import the vast majority of Atlantic salmon consumed in the US."
Two Indiana senators from Murkowski's Republican party have opposed the senator's move.