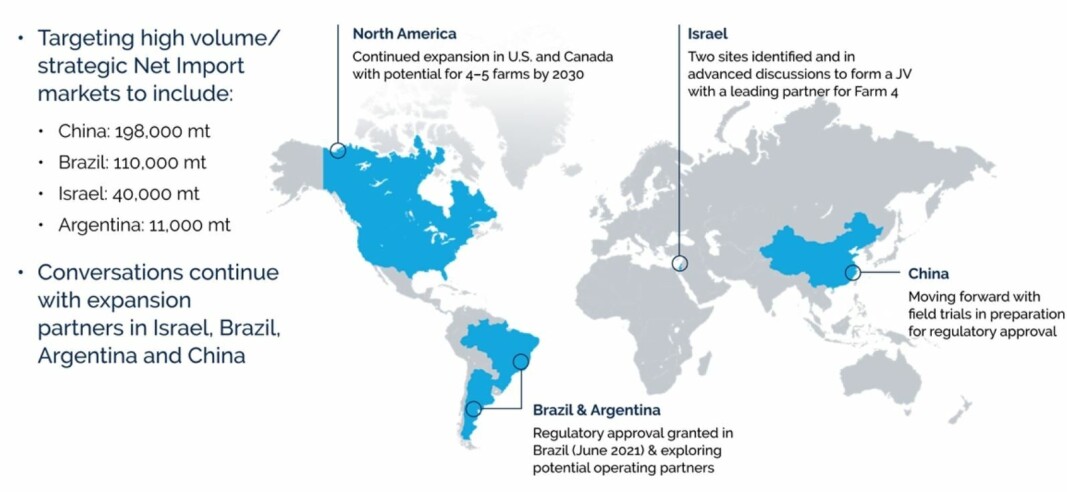 GM salmon farmer AquaBounty 'nearing deal for joint venture in Israel'
Company in final negotiation on the terms of JV, chief executive tells market analysts
North American salmon farmer AquaBounty is close to finalising terms with a potential partner for a joint venture to grow its genetically modified AquAdvantage salmon in Israel, chief executive Sylvia Wulf has said.
Speaking at AquaBounty's 2022 Analysts' Day presentation yesterday, Wulf reiterated the company's intention to expand beyond the US and Canada, first in Israel, then Brazil, and then China.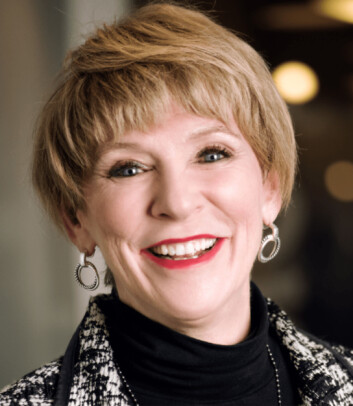 "We prioritised Israel for a couple of reasons," said Wulf. "They're very forward thinking in terms of technology, particularly genetic engineering as well as digital technology. They're very progressive in terms of the way they think about renewable energy and water usage, so we think that there's much to be learned by building a farm in a location like Israel, and we're in the later stages of the final negotiation of the joint venture terms with a commercial operating partner in Israel."
Cultural expertise
Wulf said each of the ventures outside North America would involve an operating partner that could bring commercial, political, and cultural expertise to a JV.
"We think Brazil is probably the next location that we would look at, because we have an approval in Brazil, it's a growing market, and it's a very protein-consumptive market," said the AquaBounty boss.
Faster-growing fish
AquaBounty's AquAdvantage salmon inherit a genetic modification made 30 years ago that enables them to grow more quickly than conventional Atlantic salmon.
The Massachusetts-headquartered company operates a 1,200-tonne recirculating aquaculture system (RAS) facility in Albany, Indiana, and is building a 10,000-tonne RAS in Pioneer, Ohio.
It also has broodstock and R&D facilities on Prince Edward Island, Atlantic Canada.
"Finally, China. Everyone understands the geopolitical issues that we face right now. We haven't stopped. We have field trials going on right now in China in preparation for submitting documents for a regulatory approval, and we still believe that with an operating partner, China presents a huge opportunity for us."
'Our IP is in our eggs'
Addressing the risk that China might copy the science behind AquaBounty's faster-growing salmon, as the country has been accused of doing in other sectors, Wulf said: "Our IP (intellectual property) doesn't reside in a patent, it's in our eggs, and we will be the supplier of the eggs. For them to re-engineer what we've already done doesn't even make economic sense for them.
"Timing is everything with China, but we're continuing to pursue an approval."
Shrimp on the menu
Wulf said AquaBounty was also looking to expand into shrimp.
"We actually started with shrimp, 20-plus years ago, so now what we've decided to do is continue to review RAS technology and what it would take to enter shrimp with this type of farming operation.
"Shrimp is the most consumed seafood in the world, it has the same challenges that we see with salmon and is a large and growing market. We are evaluating the technologies to be employed and we think our expertise lends itself to being successful with respect to this species, particularly our R&D capability."