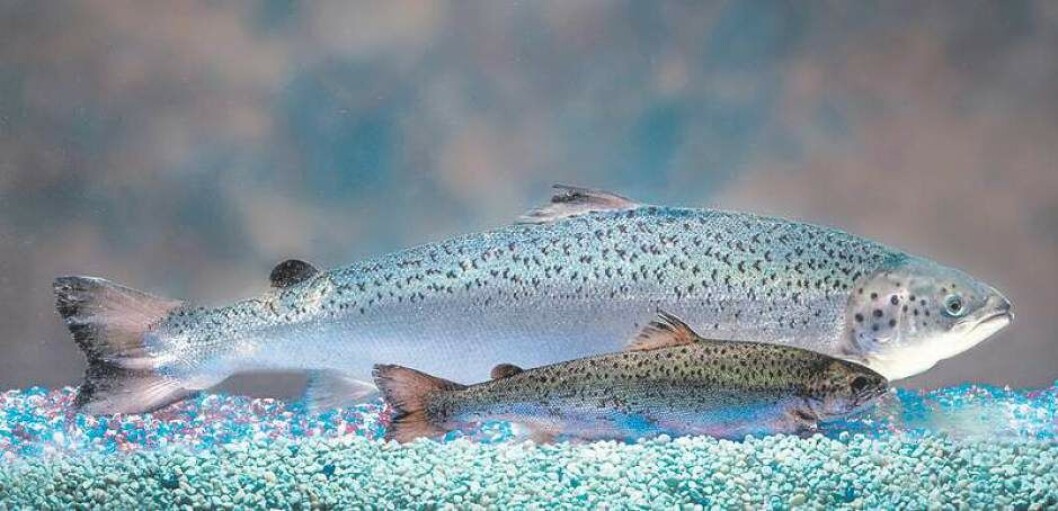 AquaBounty year 'very successful' despite $9m loss
AquaBounty has revealed it will be sending two further batches of its AquAdvantage transgenic salmon from its farm in Panama to Canada in 2018, following an initial sale of five tonnes of fillets last year.
A faster-growing fish
The AquAdvantage salmon is an Atlantic salmon with a growth hormone-regulating gene from a Pacific Chinook salmon – with a promoter from an ocean pout – added.
This gene enables it to grow year-round instead of only during spring and summer. The fish grows to market size in 16 to 18 months rather than three years.
AquAdvantage salmon are only grown on land-based farms, to prevent any possibility of escape into the wild.
The company also hopes to win permission to sell its salmon for local consumption in Panama.
Announcing its results for 2017, AquaBounty – owned by genetic engineering company Intrexon Corporation - said it made a net loss of $9.3 million (£6.7m), compared to an $8.5m loss in 2016.
It said the increase was due primarily to the costs of maintenance and repair of an on-land fish farm site in had bought in Albany, Indiana, higher franchise taxes, and increased professional fees necessary to operate as a public company in the United States.
As well as selling its first salmon in 2017, from which it made $53,278, AquaBounty established its first full-scale production facility in the US by buying the Albany farm and raised $25m in January of last year after beginning trading on the NASDAQ capital market. It raised a further $10.6m from a fundraising round started in December and completed in January 2018.
It also received provincial approval from regulatory authorities to construct a broodstock facility and a grow-out facility at its Rollo Bay site on Prince Edward Island, Canada, and completed renovations to the R&D building at the site.
AquaBounty chief executive Ronald Stotish said: "This was a very successful year in which we progressed our commercial goals. Having in the previous year achieved crucial milestones in receiving regulatory approvals, we have now taken major steps in our commercial plan by purchasing a production facility in the US and commencing construction of a production facility in Canada.
"We also completed our very first sales of AquAdvantage salmon, which was extremely well received by our customers who are looking forward to their next shipment."
Only sold in Canada
Canada is currently the only country where AquaBounty sells its salmon. The US Food and Drink Administration approved the fish in 2015 but imports have been blocked because authorities cannot decide how the fish should be labelled.
In a press release, AquaBounty explained: "In January 2016, as part of the 2016 Omnibus Appropriations Act (the Act) passed by the United States Congress, an amendment was added that directed the FDA to issue final guidance for the labelling of AquAdvantage salmon.
"Given this directive, the FDA issued an Import Alert on the fish and stated that a temporary hold was being implemented to comply with language in the Act, which was extended beyond its initial end date several times to March 23, 2018, by continuing resolutions. At this time, the Company cannot predict when or if the Import Alert might be lifted or when the FDA might finalise its labelling guidance."
AquaBounty said discussions have been opened with potential investors to partner on the construction of a land-based recirculating aquaculture facility located in the US or Canada for the production of AquAdvantage salmon.
It said projects to develop commercial AquAdvantage salmon production outside North America continued during 2017 with field trials ongoing in Argentina and Brazil. AquaBounty expects the Argentina field trial to conclude mid-2018 and the Brazil field trial to conclude in 2019.