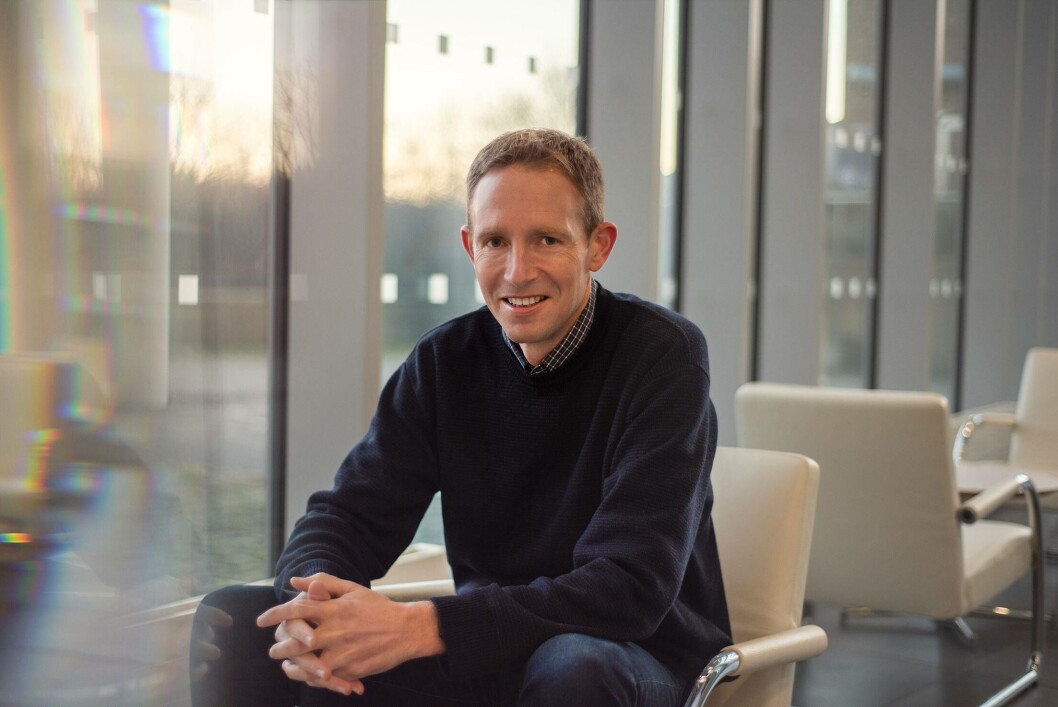 Sea lice resistant salmon?
Sea lice are still a significant issue for salmon farming and cost the global aquaculture sector nearly £800 million each year. Selective breeding has an essential role in improving animal health and welfare, and new breeding technologies hold significant potential for increasing resistance to sea lice.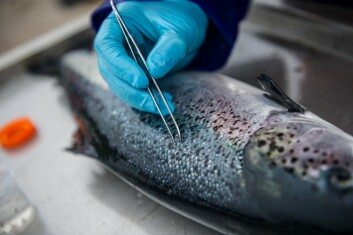 "Salmon lice are certainly a problem that will remain for several years to come. Therefore, it is important to take an integrated approach to prevention, management, and treatment. Ultimately, I think genetics holds a significant place in tackling the problem because it can offer early-stage prevention via more resistant salmon lines," said Professor Ross Houston, director of innovation in Benchmark Genetics.
The sea lice problem will take significant time, and therefore it is essential not to focus too much on one tool to tackle sea lice but on many.
Facts about Ross Houston:
Ross Houston joined Benchmark Genetics on March 1, 2022 as director of innovations, genetics
He came from the position as personal chair of aquaculture genetics at the Roslin Institute, the University of Edinburgh where he also headed the large aquaculture team
Ross is well known in the aquaculture and animal breeding scientific communities through his work and achievements in research
He has a PhD in pig genetics from the University of Aberdeen from 2004
Ross is known for having led the project behind the discovery of a major QTL associated with resistance to IPN in 2008
Ross has led several high-profile aquaculture research projects focusing on the application of genomics and genome editing technologies to improve disease resistance
He has co-authored more than 100 peer-reviewed publications and received several awards for his contributions to the scientific community
Always improving breeding programmes
Translating the latest science and innovation to real-world impact in the aquaculture industry is a big motivator for Houston. After completing his PhD in pig genetics at the University of Aberdeen (2004), he went straight to a post-doctoral position in salmon genetics at Edinburgh University's Roslin Institute before moving to Benchmark earlier this year.
Houston is one of the world's foremost aquaculture genetics experts and has played an important role in developing genetic tools and techniques to support salmon aquaculture. He has collaborated with Benchmark scientists for several years.
"The company is forward-looking in its attitude to the latest innovations, and this attitude and these people were important in attracting me to the position," said Houston. "With world-leading commercial breeding programmes for salmon, shrimp, tilapia, and genetics services for many other species, Benchmark is in an excellent position to facilitate translation of the latest technologies to solutions for the industry."
Houston is well known in the aquaculture genetics and animal breeding communities. As innovation director, Houston will continue to work on projects using genomic tools to improve selective breeding programmes for the major species of interest to Benchmark. He has a leading role in several projects investigating gene editing technologies and how they can have a disruptive positive impact on the industry.
Can Atlantic salmon become resistant to salmon lice?
"A reduced requirement for sea lice treatments is within reach and is already happening gradually via well-managed selective breeding programmes for Atlantic salmon in Norway, Iceland, and Chile. Complete resistance, similar to certain resistant Pacific salmon species, is less certain, but that is certainly the long-term goal of research projects already under way," said Houston.
The gradual, incremental improvement is ongoing via routine trait recording and genotyping of breeding populations. Recent research involving Benchmark scientists has identified new target traits to quantify an individual salmon's innate resistance to the parasite. Some candidate genes and pathways will likely be identified through continued research resulting in much higher sea lice resistance. This improvement is likely to synergise with other innovative approaches, such as vaccine development and response to improved treatments.
"In terms of complete resistance, I think this could be an excellent example of how gene editing could have a disruptive positive impact on the industry in the medium term," said Houston, who explained that targeted edits in those genes and pathways could change the Atlantic salmon's early-stage immune response to sea lice to be more similar to the resistance Pacific species.
Game-changing experiments
Ongoing experiments with sea lice challenges of resistant Pacific and susceptible Atlantic salmon in a common environment will help understand underlying resistance mechanisms.
"Gene editing can be used to test whether modulating certain key genes or pathways result in increased resistance in the Atlantics compared to unedited controls," Houston added. "When targets are identified, it is then key to consider how and when gene editing can be integrated into breeding programmes. It is not a replacement for selective breeding, rather a tool in the toolbox for breeders."
According to Houston, genetics and breeding can be considered a green approach to tackling some of the industry challenges by improving health, growth, and adaptation to new diets.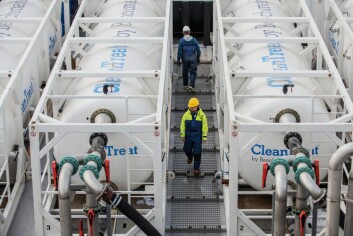 Always searching for improvement
Today, many options are available to reduce lice, but none are fully effective. Chemical treatments have some drawbacks, as they can cause negative environmental effects, and the lice can evolve resistance.
"The CleanTreat system of Benchmark is one example of an innovation to largely prevent the negative environmental effect. There are also other options, such as thermal or physical removal of lice or the use of cleaner fish. Each of these has significant merit, but also some drawbacks in terms of potential impacts on animal welfare," Houston explained.
"The salmon farming industry is extremely active in developing and applying new technologies to tackle sea lice, with the latest genetic innovations being a major focus for Benchmark. Knowledge and technologies from ongoing genetics research will provide new opportunities in the future, and we aim to be poised to bring these to market to improve salmon health and welfare."