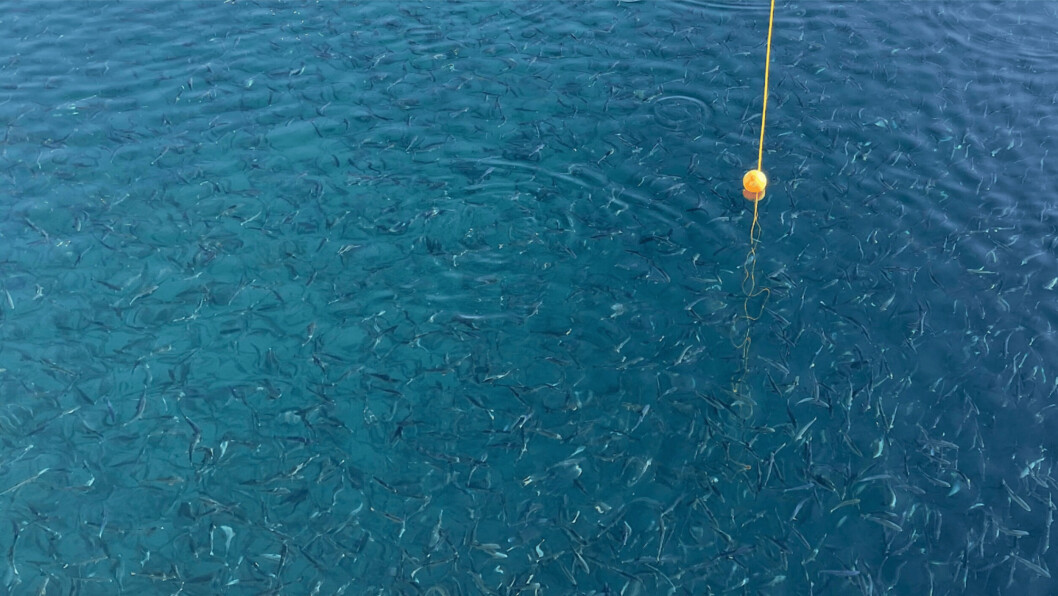 Zooplankton added to bespoke diet for Andfjord Salmon
On-land fish farmer Andfjord Salmon has signed an agreement to increase the utilisation of the zooplankton Calanus finmarchicus (Calanus) in a bespoke feed.
The letter of intent with feed producer Skretting Norway and Norwegian company Zooca (Calanus AS) follows a strategic supply agreement between Andfjord and Skretting in February and makes Andfjord the first salmon farmer in the world that utilises a commercially developed feed that contains Calanus.
"Our ambition is to develop the world's most fish friendly and sustainable aquaculture facility of its kind. Having our own specially designed feed, with unique ingredients from a local supplier, is another important building block towards realising this ambition," said Andfjord chief executive Martin Rasmussen in a press release.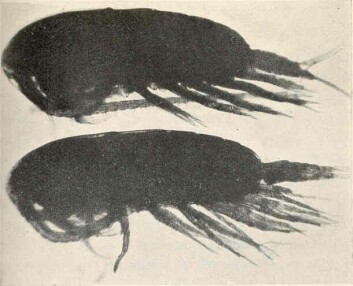 Made for flow-through
Skretting has developed "Calanus Plus by Andfjord Salmon", a feed specifically tailored to Andfjord Salmon's flow-through technology to ensure optimal water quality, fish welfare and growth conditions.
As well as being the first salmon feed that utilises C. finmarchicus as raw material ingredient, the feed also contains algal oil as an alternative to marine fish oil.
"Calanus finmarchicus is nature's own 'starter' feed," said Mads Martinsen, product development and sustainability director for Skretting, which is owned by Dutch feed producer Nutreco.
An important copepod
Calanus finmarchicus is one of the most common species of zooplankton in the subarctic waters of the North Atlantic. It is a large (2-4 mm) planktonic copepod whose chief diet includes diatoms, dinoflagellates, and other microplanktonic organisms.
C. finmarchicus is a key component in the food web of the North Atlantic, providing sustenance for a variety of marine organisms including fish, shrimp, and whales. The copepod is high in protein and polyunsaturated omega-3 fatty acids.
The copepod can be found living anywhere from the ocean surface down to about 4,000 metres (13,000 ft) deep. It can also live in waters as cold as −2 °C and as warm as 22 °C.
Adults reproduce almost exclusively in surface waters. Calanus eggs are typically 0.05 mm (0.0020 in) in diameter, and hatch in 2–3 days.
Source: Wikipedia
"It is a natural prey that is biologically adapted to provide optimal nutrition for fish. Adding Zooca Hydrolysate made from Calanus finmarchicus to the feed will be very useful to stimulate the fish's appetite in the transition to seawater.
"We look forward to cooperating with Zooca (Calanus AS) and Andfjord Salmon to realise the vast untapped potential that Calanus finmarchicus represents."
Locally produced
Zooca processes Calanus finmarchicus at its facility at Sortland in Vesterålen, close to Andfjord Salmon's site at Kvalnes on the island of Andøya.
C. finmarchicus, a species of copepod, is one of the most numerous animal species on the planet, with an annual reproduction of approximately 300 million tonnes, and is Norway's largest harvestable and renewable marine resource. Zooca harvests approximately 0.0005% of the total volume annually.
"By utilising a locally harvested raw material, produced at a local production plant, and using the entire animal, we can make our feed even more sustainable and our salmon even more healthy," said Andfjord's Rasmussen.