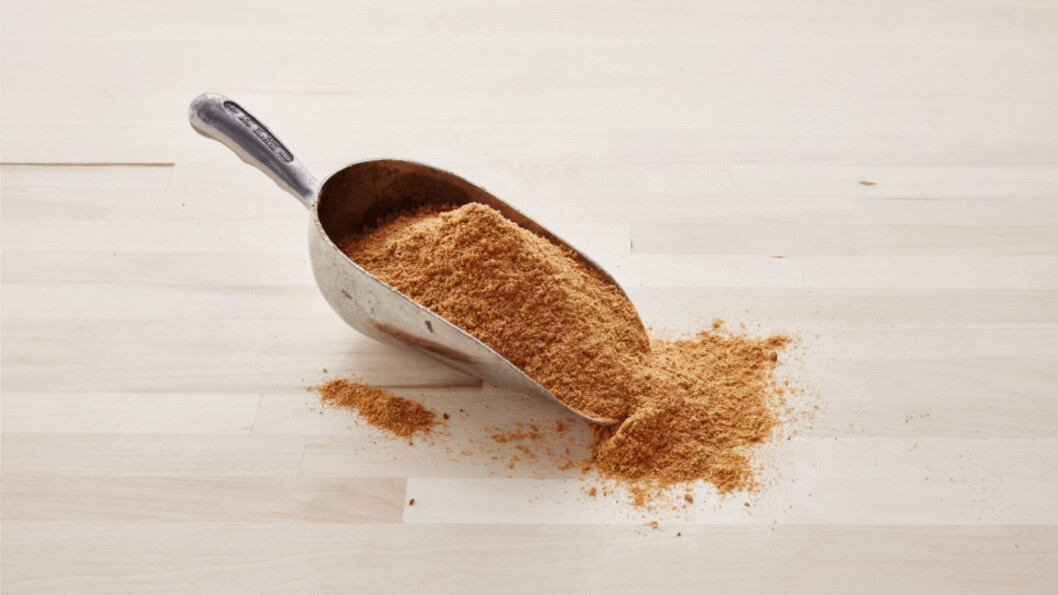 Scottish Sea Farms and M&S praised as BioMar reaches algae milestone
BioMar has now produced 1 million tonnes of salmon feed containing omega-3 from microalgae, it said today. And it has credited Marks & Spencer salmon supplier Scottish Sea Farms as one of the customers enabling it to reach the figure, which it described as a major sustainability milestone.
"By including microalgae in aquaculture feed diets, we can bypass the wild fish stocks and go straight to the original source of essential omega-3s," said BioMar's global sustainability director, Vidar Gundersen.
"This helps to relieve pressure on our oceans while ensuring that the fish are getting the optimal nutrition required."
First movers
BioMar said the innovation process began back in 2013 with the first microalgae, AlgaPrime DHA, in commercial salmon feeds realised during 2016. The first movers were Norway's Kvarøy Fiskeoppdrett in collaboration with retailers Blue Circle and Whole Foods and Scottish Sea Farms (SSF) with Marks & Spencer.
Not long after, Chilean producer Ventisqueros adopted microalgae in feed for its coho Silverside and SSF co-owner Lerøy added it to the feed for its Atlantic salmon. These higher volumes help it achieve commercial viability and today, the inclusion of microalgae is becoming more common in BioMar salmon feeds, said the feed producer.
Value chain support
"To bring something this novel to market required the support from the entire value chain," said BioMar salmon division boss Paddy Campbell.
"We found this among several salmon farmers and retailers that were willing to take a chance on microalgae and today's success is owed to them all. Also, to the numerous people in BioMar production sites that found solutions to some challenging technical issues that we experienced over the years."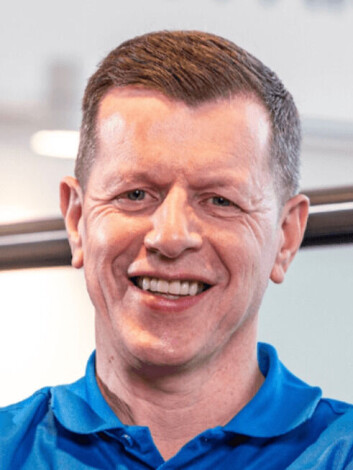 Fewer marine ingredients
SSF managing director Jim Gallagher said: "The sustainability of our feed is something we've been working on together for many years now – farmer, retailer and feed specialist – with the specific goal of reducing the use of finite marine resources whilst still meeting the key nutritional needs of our Scottish-grown salmon.
"Thanks to the development and adoption of alternative ingredients such as microalgae, marine ingredients accounted for just 25% of all raw materials used to feed M&S Select Farm salmon in 2020 versus 75% plant-based ingredients.
"As for the sourcing of the marine ingredients that are used, they come from fisheries independently certified as sustainable by the Marin Trust or Marine Stewardship Council, or from trimmings or by-products from fish used for human consumption – all of which is part and parcel of our drive to farm as responsibly as we can, both in terms of fish welfare and the environment."
Going further
BioMar recently announced a target of 50% circular and/or restorative ingredients in its aquaculture feed diets by 2030. The Danish company now has several suppliers of algae-derived omega-3 but AlagaPrime was the first and retains a key position.
AlgaPrime DHA is produced at a facility in Brazil through fermentation-based cultivation with non-GM cane sugar as a feedstock. It is owned by Dutch ingredients producer Corbion.
In March 2019 Corbion said that more than 350,000 tonnes of feed containing AlgaPrime DHA had been sold by BioMar over the previous two years. In April last year AlgaPrime DHA was given an "Honourable Mention" in the food category of the Fast Company 2020 World Changing Ideas Awards.
"It can take years for the adoption of a novel ingredient to gain critical mass, and a key aspect of AlgaPrime DHA's success has come from our collaboration with salmon farmers and BioMar, the leading innovator in aquaculture feed," said Chris Haacke, Corbion's global aquaculture lead, last year.
"Adopting such a new ingredient took real courage and a great deal of effort to ensure success. Over the past year, we've seen a tipping point in adoption to meet the growing demand for more sustainable and nutritious seafood at every point in the supply chain."