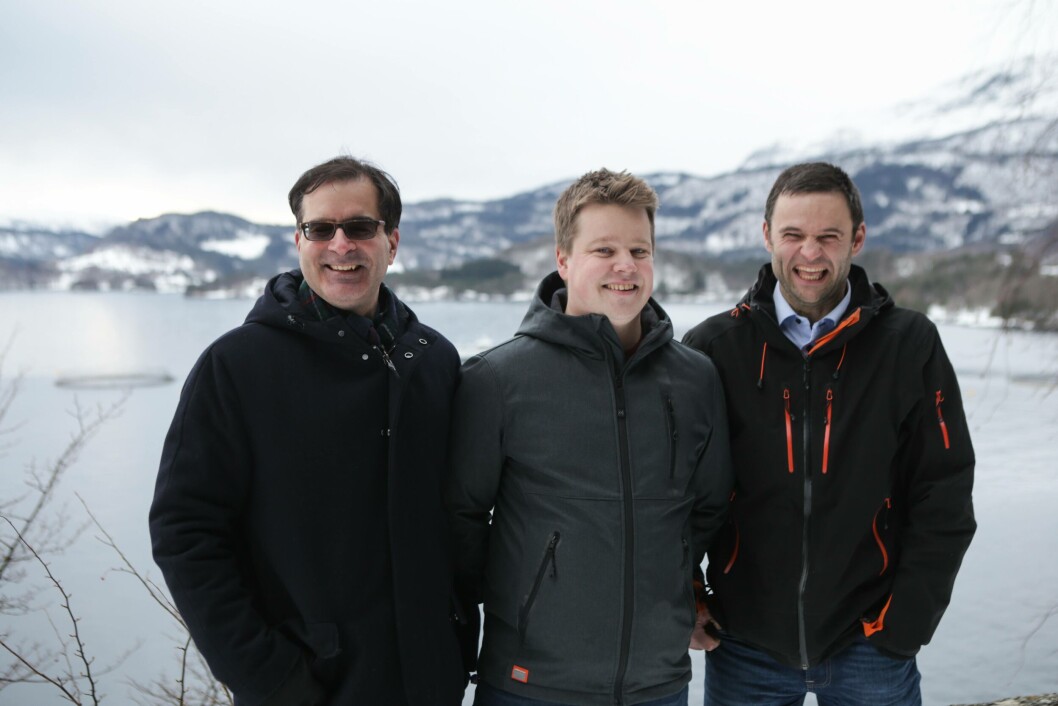 Algae-fed salmon on sale in Germany
Salmon fed with a diet containing omega-3 EPA and DHA fatty acids obtained from marine algae have gone on sale for the first time.
Since October last year Norwegian salmon producer Lingalaks has been feeding 50% of their salmon production a diet produced by Skretting which includes algal oil produced by Veramaris. Although the algal oil has not yet completely replaced fish oil in the feed, the forage feed dependency ratio is below 1, making Lingalaks a net producer.
German retail chain Kaufland, part of the same group as Lidl, is now the first to put the salmon on the shelf.
Healthier salmon
Lingalaks owner Erlend Haugarvoll said: "Omega-3 EPA and DHA from natural marine algae allows us to produce healthier and better salmon. It also gives us the unique opportunity to differentiate our company within a competitive market."
He added: "By being the early adopter of this new technology, we found partners along the seafood value chain who supported us in realising our vision of superior, sustainable salmon quality and finding new outlets for it."
Key stakeholders
Veramaris, a Dutch-based joint venture of DSM and Evonik, has orchestrated talks between players along the value chain over the past few years, from feed producers, farmers, retailers to NGOs.
"We quickly realised that traditional marketing and sales approaches would likely be to no avail and we had to bring key stakeholders around one table. Only by collaborating were we able to make this change to current practice," Veramaris chief executive Karim Kurmaly said in a press release.
Demanding customers
Kaufland head of purchasing Andreas Schopper said: "The algal oil-fed salmon is an innovative and high-quality product that lives up to our customers' high demands for good taste and healthy nutrition, and that meets the increasing sense of responsibility for conscious consumption of resources. We are convinced that this cooperation is a forward-looking decision."
The feed for Lingalaks' new salmon generation is provided by feed manufacturer Skretting. "As an industry leader with the knowledge to produce 100% fish-free feeds on a commercial scale, Skretting is very happy to support Lingalaks in taking this innovative step," said Mads Martinsen, Skretting Norway's product development director. "It's not as simple as just substitution, and many years of research have allowed this breakthrough."
Veramaris has been providing algal oil from its facilities in Slovenská Ľupča, Slovakia (Evonik) and Kingstree, South Carolina (DSM).
Veramaris is constructing a plant in Blair, Nebraska, which is expected to come on stream in the middle of this year. The initial annual production capacity of the Nebraska plant will meet roughly 15% of the total current annual demand for EPA and DHA by the global salmon aquaculture industry.