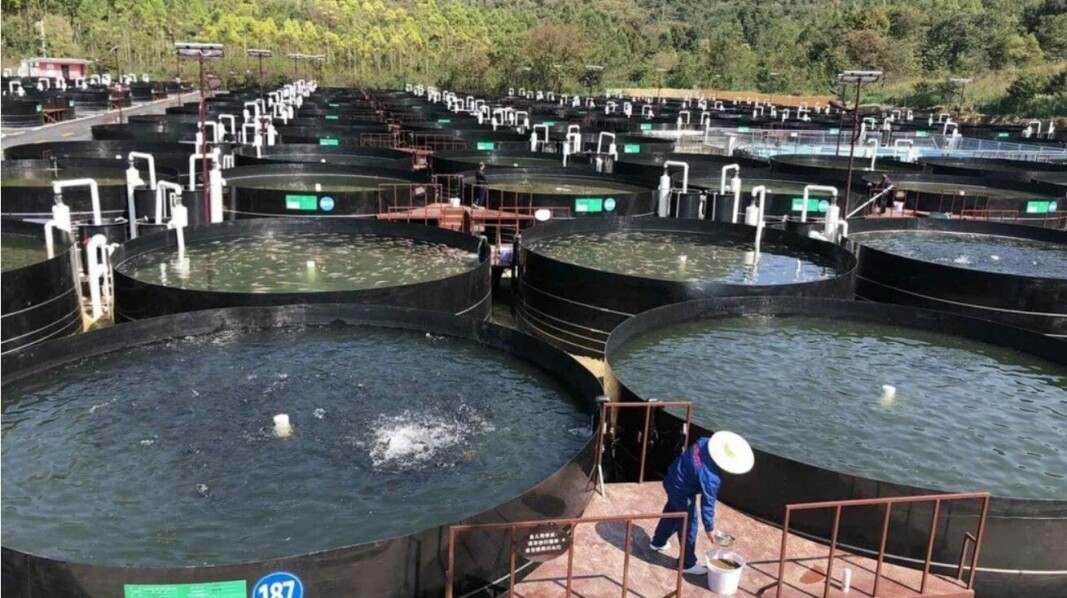 Taiwan RAS supplier plans US fish farming operation
Nocera buying 229-acre site in Alabama
A Taiwan-based company that both makes recirculating aquaculture systems (RAS) and farms fish has entered into a purchase agreement for 229 acres of land in the United States.
Nocera, Inc., which is registered in the US state of Nevada and listed on the Nasdaq exchange, wants to build fish farms on the farmland outside Montgomery, Alabama. It has not said what species it intends to grow.
In a press release, Nocera said the $865,000 acquisition is anticipated to complete by October 31, 2022 and is contingent on the company satisfying the terms and conditions of the purchase agreement, including but not limited to obtaining the necessary financing.
Nocera added that it was in the process of obtaining up to 85% financing from local banking institutions.
A considerable opportunity
Chief executive Jeff Chang said: "This land acquisition in Alabama would be our first entry into fish farming business in the United States.
"We anticipate that our technology and design in recirculating aquaculture systems will provide us with a substantial advantage. Being strategically located in the city of Montgomery, we will have access to a significant and skilled labour force along with a robust student population from the Montgomery area.
"With the price of fish hitting an all-time high, this land purchase will give us a considerable opportunity to become increasingly profitable. Our investment in Alabama is sustainable and green and we will be providing increased sustainable aquaculture in the United States and offering the American Family the best choice in seafood."
Started in shipping containers
Nocera has built six fish farms in China but in January 2021 moved its operation and market focus to Taiwan and divested its China assets.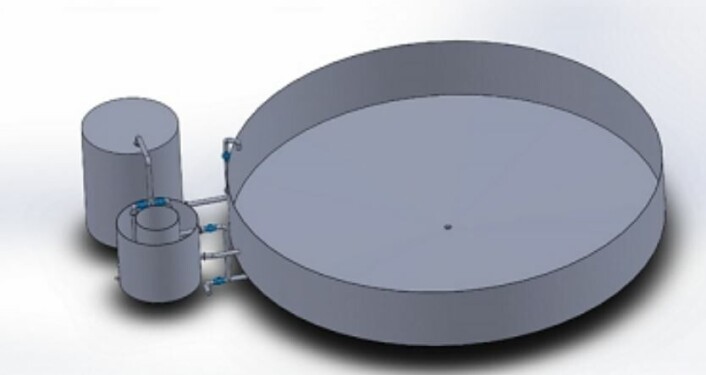 Originally, Nocera's systems were designed and constructed from used marine shipping containers. The company then developed its next generation RAS, a cylindrical shaped tank that holds approximately 15,000 US gallons (57 cubic metres) of water.
In its 2021 annual report released in March this year, Nocera said its tanks are 1.5 metres high and 10 m in diameter, with a price per RAS total solution of $35,000.
A tank yields 11,000 lbs (5 tonnes) of tilapia per growing season at a density of 100-109 lb (45-49 kg) per cubic metre.
The company's RASs can raise both freshwater and saltwater fish, as well as a variety of crustaceans.
Solar energy
"As the world rapidly begins a transition towards net zero carbon emissions in response to the ever-more pressing threat of climate change, it is foreseeable that solar energy will be the go-to option for many countries as a new source of green energy," Nocera said in the report.
"We believe that the RAS, with its proven advantage in producing more fish in a more cost-effective and environmentally friendly manner while offering greater location flexibility and the potential for a 'solar-fish sharing mode', is a perfect solution to address the opportunities highlighted above."
During the years ended December 31, 2021 and 2020, Nocera's net sales were approximately $9.9 million and approximately $1.2 m, respectively.
Catfish state
Although Nocera hasn't yet said what species it might farm in Alabama, one possibility may be catfish. Nocera's Facebook page includes an article reproduced from Alabama A&M and Auburn Universities news website which talks about the state's commitment to sustainable aquaculture.
According to the author, catfish is the primary farm-raised fish species in Alabama, which currently produces 33% of the catfish raised via commercial aquaculture in the US and is only second in production and sales to Mississippi.
In recent years, Alabama has raised nearly 100 million pounds (45,000 tonnes) of catfish annually on more than 16,000 acres of production ponds, although this is a decline from the early 2000s when more than 25,000 acres of ponds were in production.
Reasons for the decline include higher feed prices, competition from cheap imported fish, Covid's impact on food service, and disease losses.