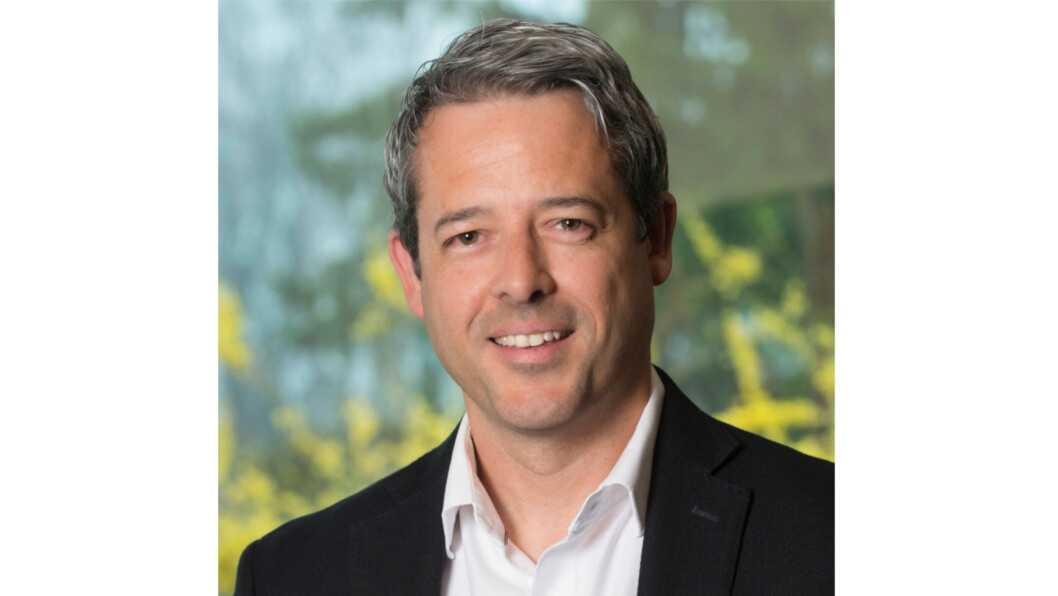 AquaBounty hires Chris Beattie as chief scientific officer
Transgenic-salmon farmer AquaBounty has announced the appointment of former Merck Animal Health and AKVA executive Dr Chris Beattie as its new chief scientific officer.
Beattie joins the US company next month and will lead AquaBounty's research and development, compliance, and regulatory functions.
"We are pleased to have Chris join AquaBounty as we continue to build our experience and capabilities. He will bring tremendous insight to the design and construction of our farm in Pioneer, Ohio, and will continue to strengthen our expertise in breeding, genetics, and fish health," said AquaBounty chief executive Sylvia Wulf.
"Dr Mark Walton, AquaBounty's current chief technology officer, will be assisting Chris with direct focus on critical regulatory projects for the business as he transitions into retirement. We express our sincere gratitude to Mark for his technical contributions and continued leadership in the regulatory space for the organisation."
R&D pipeline
Beattie, who is originaly from northeast England, has a degree in Marine and Freshwater Biology from the University of Glasgow, and a PhD in Fish Physiology from the University of St Andrews. He started his career with feed manufacturer Skretting, and joined Merck Animal Health (now MSD) as head of global aquaculture in 2015.
He was responsible for setting the R&D pipeline direction and executing the global aquaculture strategy. He managed the global marketing and technical service activities of Merck's aquaculture portfolio and led the Precision Aquaculture Team, developing computer vision-based machine-learning solutions for aquaculture producers.
Prior to joining AquaBounty, Beattie was leading the North American and Australasian business for Norwegian aquaculture supplier AKVA group.
Genome BC
He currently sits on the board of ViAqua Therapeutics, the Aquaculture Strategic Advisory Council of Genome BC and volunteers as a business mentor at the University of British Columbia in the Faculty of Land Use and Food Systems.
AquaBounty produces Atlantic salmon that reach harvest size more quickly than conventional fish because they inherit traits that resulted from a one-time genetic modification 30 years ago. The traits are passed through the male line.
The company has an on-land farm in Indiana and is building a 10,000-tonnes per annum recirculating aquaculture system (RAS) facility in the village of Pioneer, Ohio.