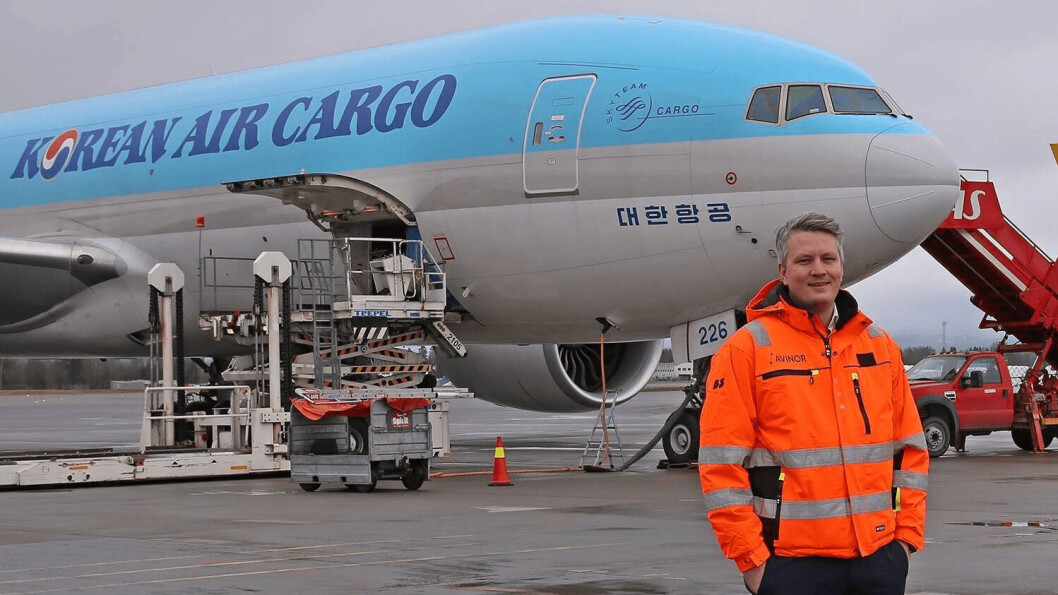 Norway salmon exporters paying dearly for flights
The almost complete shutdown of international flights caused by the Covid-19 epidemic has caused problems for Scottish salmon farmers attempting to export their fish to important markets such as the United States and Asia in passenger jet cargo holds.
In Norway, by contrast, the much larger volumes of seafood produced make the use of dedicated cargo planes more feasible, and around 32 planes per week are leaving Oslo Airport with a cargo of seafood. These include passenger aircraft that now only fly freight.
But one thing is common to both countries: if you can find space for salmon on a flight, it comes at a high price.
Martin Langaas, state-owned airport operator Avinor's director of traffic development and air freight at Oslo Airport, said that in order to secure capacity from Norway in the future, exporters must probably expect to pay at least NOK 35 per kilo.
Langaas told Fish Farming Expert's sister site, Kyst.no, that the grounding of passenger flights is putting pressure on the market for cargo flights, with demand higher than the available freight capacity.
"For the Norwegian seafood industry, this is a challenge because previous assumptions, which normally regulate air freight rates and capacity in favour of Norwegian seafood exports, are no longer applicable," said the freight chief.
"The seafood industry must now bear, to a greater extent than before, the real delivery cost to the markets from Norway. This is in a market where demand for air cargo capacity is increasing sharply.
"However, it all depends on the degree to which the market is willing to pay to secure this capacity. The rates vary by 3-5 times the normal and are close to what the salmon can withstand by cost surcharges."
Priority for Oslo
Avinor has had to resort to new means together with the airlines to export Norwegian seafood.
Langaas said Avinor was keen to maintain a good offer for the seafood industry and was working to secure more capacity.
"We see that this work is now positive for the Norwegian export industry, and Oslo Airport is still given priority freight capacity from the airlines," he said.
"The carriers operating seafood routes from Oslo Airport have mostly increased capacity at the same time as they have made available new aircraft types and solutions for delivery. The high rates help make it profitable for the big international airlines to fly their very largest passenger aircraft only with cargo."
New York and Tokyo
In addition to the regular seafood freight routes from Oslo Airport, Avinor has also set up some departures to New York and Tokyo.
Langaas believes that, for the most part, Avinor is able to meet the demand of most markets through their partners, the airlines.
"However, finding capacity and connections to Taipei (Taiwan) and Bangkok is now very challenging. Unfortunately, it is not possible for an aircraft to fly from A to B. Accessibility, especially to Asia, is by aviation agreements and traffic rights. We therefore work closely and continuously with the airlines to find solutions through the airlines' own networks."