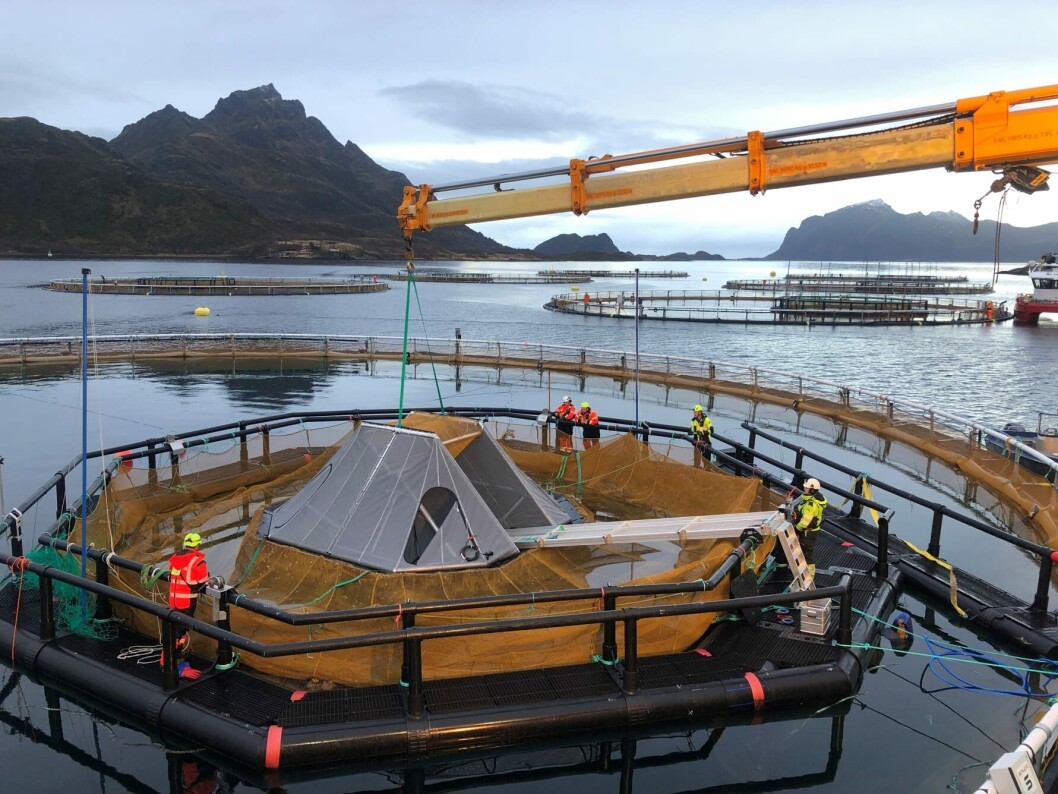 Cermaq rolls out second stage of novel iFarm
Cermaq's novel iFarm project that treats each fish individually has now been installed on an entire marine site for the first time.
The five-year project was awarded four development licences by Norway's Directorate of Fisheries in 2019, and the first smolts were stocked in two iFarm pens in September last year.
Now in its second phase, all pens at Cermaq's site in Vesterålen, Norway, have been stocked as full-scale testing of the technology gets underway.
By using artificial intelligence and machine learning, Cermaq will be able to identify each fish in a pen, allowing for targeted health interventions and individualised health records.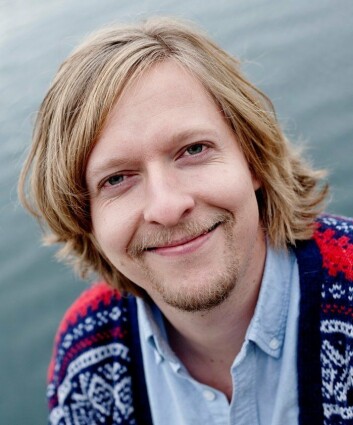 The fish are kept lower in the system using a net roof. When they rise to the surface to fill their swim bladders, they are guided through a portal, or chamber, where a sensor can quickly scan, recognise and record data on that specific fish using recognition data based on each fish's unique markings and structure.
Collaboration
A collaboration between Cermaq and BioSort, with ScaleAQ the main supplier of farming equipment for the project, iFarm will use the experiences from phase one, at the Martnesvika site in Steigen, to make adjustments going forward.
"Among other things, we have seen that the design of the sensor housing and the openings the fish must swim through to get to the surface affect the fish's swimming pattern," said iFarm project manager Karl Fredrik Ottem.
"We are dependent on the fish choosing to swim through the sensor house, so in this phase we are putting out six different sensor houses with different geometric designs, to test which houses the salmon prefer.
Sensor
"Then we will also know which sensor houses we will use in phase three, when we are going to stock fish for the third time in the project."
The six houses that have now been put into sea have been put together on land at Myre in Vesterålen, before being transported to the marine site and installed in the net pens, at a depth of 8m.
The weight of each fish is measured and lice are counted. Any wounds and signs of illness are also registered in the fish's health record and treatment is adapted to the individual's needs so that only fish that require treating are singled out.
"We have many and good cameras so that we can constantly monitor how the fish swim and ensure that it eats and thrives," added Ottem.
"So far, it seems that the fish are getting used to new equipment in the net pen, at both Martnesvika and Langøyhovden.
"As the fish are kept 10m down in the net pen with iFarm, fewer lice have been observed on the salmon there.
Minimum
'We reckon that we have saved a minimum of one delicing operation on the iFarm fish during phase one at Martnesvika, even though we only have iFarm set up in single net pens there.
"At Langøyhovden, we have iFarm set up in all the net pens, and it will be very interesting to see what effect it will have on lice levels eventually."
But challenges remain, particularly with cleaning such complex installations, said Ottem.
"It has been demanding to find good routines to make this happen while we take care of the fish's wellbeing.
"But we also take these experiences with us when we look at the design and adjustment of equipment and set-up for the next phase."