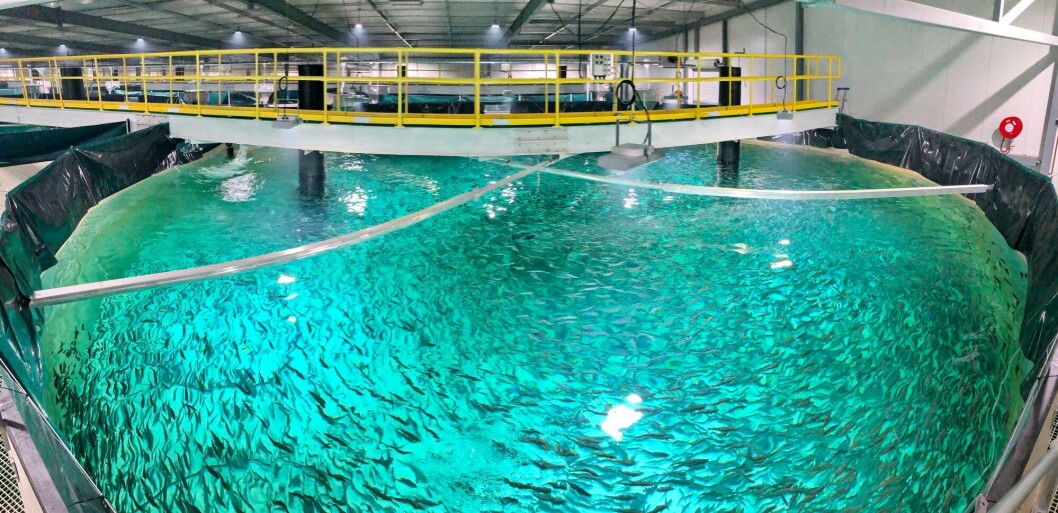 Huon: We'll go from 19,000 tonnes to 30,000t by 2021
Tasmanian salmon farmer Huon expects to almost double production capacity within the next three to five years, chairman Neil Kearney has told shareholders at the firm's annual general meeting.
The company harvested 18,849 tonnes in its 2019 financial year (FY2019), down from nearly 23,000 tonnes in FY2018 due to the poor summer of 2018 and a jellyfish bloom which led to gill health problems. Operating EBITDA of Aus$47.3 million was 35% down on 2018, and statutory net profit after tax fell 64% to $9.5m.
But Huon is bullish about its prospects after spending $45m on its Whale Point salmon nursery, which is growing some fish to more than 1kg before they are put to sea, and investing in a new farm at a high-energy site, called East of Yellow Bluff, in Storm Bay.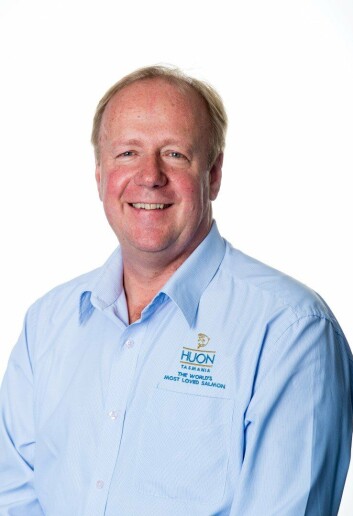 Rebuilding biomass
Managing director Peter Bender said Huon was committed to rebuilding the biomass back to previously planned production levels for FY2020 and beyond.
"Huon currently has fish in production that will support a 30,000-tonne production in FY2021 which is where the business would have been if it had maintained its planned growth profile of 10% per annum, prior to the setback experienced in FY2019," said Bender.
"We currently have record biomass in the water which is expected to translate into a harvest of at least 25,000 tonnes in FY2020."
The current season had seen just under two million smolt through the Whale Point facility and had driven an overall increase in the average weight of smolt to sea from 210gm to 300gm. One batch put to sea at more than 1kg will be harvested in April/May 2020 after nine or 10 months at sea.
Norwegian lice hit price
Bender warned that Huon had experienced a challenging trading environment in the first quarter of FY2020, in part as a result of a better than expected season in other growing regions that lifted supply.
"This has been exacerbated by Norwegian farmers needing to harvest faster than anticipated due to higher levels of lice in their fish at present," said Bender.
"Consequently, the average size of Norwegian harvest fish is only 4.1kgs HOG, the lowest it has been for many years. While this has resulted in recent reductions in international pricing, the long-term outlook continues to be a position of demand exceeding supply."
Domestic demand
Domestic demand continued to grow at around 10% a year, while supply dynamics both domestically and globally continued to be tight, underpinning long-term revenue growth.
Bender said that maintaining supply through the retail channel is a key focus for Huon's strategy and the opening of a processing and distribution facility at Ingleburn in New South Wales in April this year will enable Huon to supply fresh salmon to outlets in Sydney and the rest of the eastern seaboard.
The company had also secured contracts for the sale of six of its cured, cold and hot smoked branded product range within Coles supermarkets nationally, including two Ocean Trout products.
"Approximately half the adult Australian population shops at Coles and will now be exposed to the brand for the first time in more than five years," said Bender.
"This increased profile, together with growing production volumes for sale in coming years, will drive greater investment in marketing the Huon brand. This is consistent with our focus on increasing per capita consumption of salmon in Australia together with raising Huon's premium brand positioning within the domestic market."