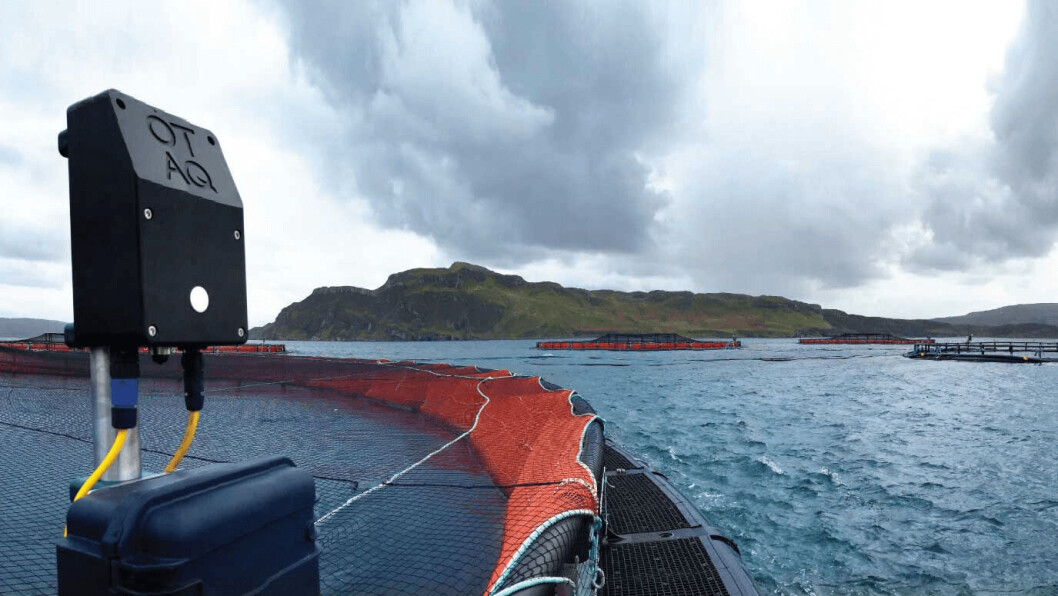 OTAQ restructures finances as seal scarers fall silent
Aquaculture technology supplier OTAQ, which makes the SealFence acoustic deterrent device (ADD) used by Scottish salmon farmers, has taken mitigating action after one of its main customers gave notice that it would not renew its ADD contract when it expires in April next year.
Research suggests that use of some seal scarers may harm or disturb cetaceans (whales, dolphins and porpoises) which are among European Protected Species (EPS) defined in law.
Fish farmers have stopped using ADDs while the Scottish government's Marine Scotland agency carries out research on what types of devices can be used and whether they will require EPS licences. The evolution of IT hardware and software used in salmon farming has enabled manufacturers have developed next-generation ADDs that are much more targeted than older devices.
Trial programme
In a trading update today, Preston-based OTAQ said a trial programme for the company's ADD with Marine Scotland has now concluded and the results are expected in early 2022.
"The Board continues to believe that the programme data will support and better inform the EPS licensing process required to enable the future operation of ADDs within Scottish waters," said OTAQ.
"As previously announced, one of the Company's main customers has given notice on OTAQ's ADDs operating in Scotland in accordance with the terms of the original agreement ending in April 2022. Accordingly, the Board has taken mitigating action and is considering a range of funding options, including a significant EU development grant for which the Company has successfully completed the first application stage and will understand the outcome of the second stage in 2022.
"In addition, the Company is reviewing its working capital opportunities and restructuring some of its financial obligations as well as looking to capitalise on current and prospective new opportunities."
Deployment in Chile
OTAQ said it continued to make progress on a number of other projects, including new ADD deployment in Chile and ADD trials in Australia, and a live plankton analysis system in partnership with Blue Lion Labs Inc.
The company also announced a multi-year contract to supply sonar equipment to US start-up Minnowtech LLC, which provides a non-invasive technology for managing shrimp farming.
The companies have jointly developed a proprietary shrimp biomass solution using OTAQ's sonar hardware.
Sonar units
"OTAQ has supplied units for testing purposes, with a value to date of over $50,000, which have performed in excess of expectations in real-world field tests, offering significantly better results than comparable sonar products when tested alongside the OTAQ sonar," the company said.
"Minnowtech is now preparing for commercial launch in Asia where an estimated 100,000-plus shrimp ponds are in operation and could benefit from Minnowtech's solution. The signing of the new contract begins with an initial order for over $200,000 of further sonars with an expectation of further orders from 2022."
OTAQ holds a 15.2% stake in Minnowtech. It said the US company had benefited from significant grant income from a US government agency and equity financing in 2021 to fund its market entry in 2022.