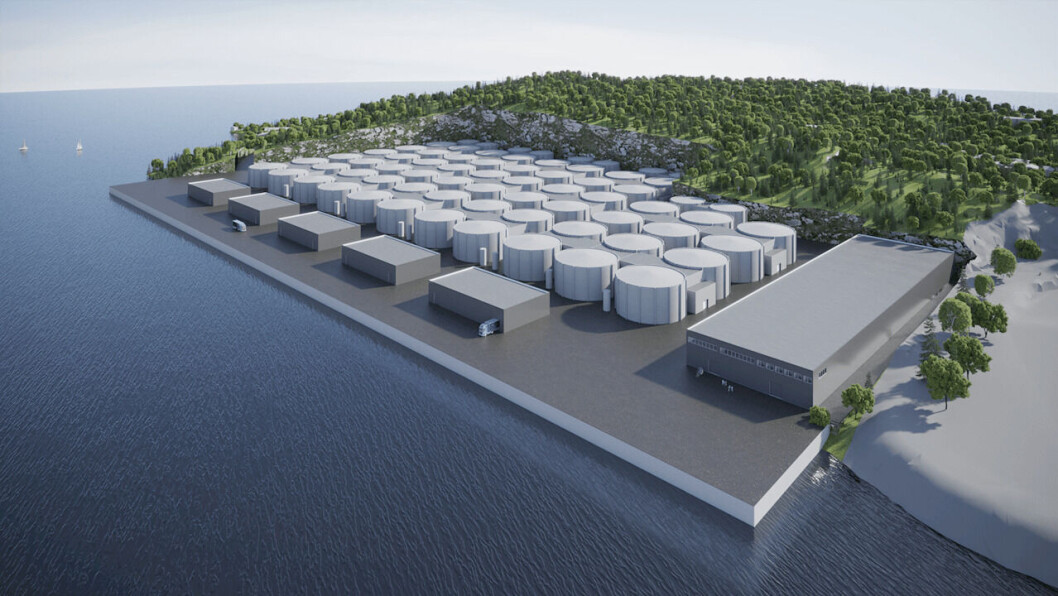 On-land salmon farm developer bets on simulation to save millions
A company planning a large on-land salmon farm in Norway will use computer simulated "digital twins" of the plant and the electrical system to optimise design and operation before it is built, and save time and money on construction.
Salfjord AS intends to produce 43,500 tonnes (equivalent to 36,500 tonnes head on gutted) of fish annually at the site, which would be one of Europe's biggest, using a hybrid recirculation / flowthrough system with 65% water re-use.
It is collaborating with global technology company ABB on the simulation.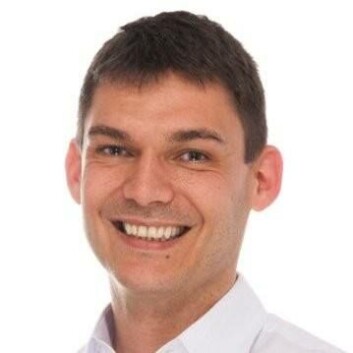 Solid insight
Hans Ramsvik, Salfjord's chief executive, who has a background in the offshore industry as well as aquaculture, told Fish Farming Expert that Salfjord was bringing an oil and gas industry approach to the development by looking at it as a process plant, rather than simply adapting what's done at sea to land-based production.
"We have high expectations for the collaboration with ABB and the simulation of the fish farm. It provides solid insight into the process and the electrical system and how we can improve it in a number of areas," said Ramsvik, whose career path included more than four years in Scotland working for floating production storage and offloading operator and crude oil and gas transportation services company Teekay.
Potential in Scotland
Ramsvik also believes Scotland would have some excellent sites for the concept Salfjord calls "Oceanfront Farming" and said the company would welcome requests for cooperation as both culture and natural environment in Norway and Scotland are a good match.
"The simulation contributes, among other things, to verification of process design, choice of electrical equipment, lower energy consumption, smaller power peaks, smarter use of different energy sources, training of operators and better utilisation of the plant," explained Ramsvik.
Who are Salfjord AS and ABB?
Salfjord AS was established in 2018 and is owned by 65 shareholders. Through the concept Oceanfront Farming, the company wants to create sustainable land-based farming based on the natural advantages provided by the Norwegian coastline.
The project is supported by Enova, the Norwegian government-owned company that provides grants for green projects.
ABB is a global technology company that drives the transformation of society and industry to achieve a more productive and sustainable future. Software is connected to products in electrification, robotics, automation and motors.
ABB has 110,000 employees in over 100 countries.
Reduce operating costs
In a press release, ABB said that in its experience the use of simulation and digital twins from the design phase onwards in the operational phase of industrial processing plants can reduce operating costs by up to 10%, while cutting investment costs and start-up time.
For Salfjord's planned facilities, control of maximum power output and dynamic selection of energy sources are particularly important, as such salmon plants are power-intensive with a power requirement estimated at several tens of megawatts.
"A reduction of a few percent in energy consumption has a major impact on costs over time," said Per Erik Holsten, chief executive of ABB. "But just as important is control of the power output in terms of the capacity of the public power grid, possible use of surplus heat from nearby industry and the phasing in of new energy sources."
Salfjord's site is close to the Tjeldbergodden industrial facility in Aure district in Møre og Romsdal county, west of Trondheim, which contains both a power station and Europe's largest methanol production facility, which uses natural gas as a feedstock and is supplied with oxygen by an air separation facility.
"That plant produces about 600,000 tonnes of oxygen annually, which is more than the methanol plant needs, and our concept uses 0.5kg of oxygen per kilo of fish, so we see synergies there," said Ramsvik.
Salfjord has started groundworks at its site but has a number of barriers to overcome before it can deliver its first salmon.
Licence and power supply
A licence for growing fish is on hold while the Norwegian Food Safety Authority looks at the best options for water use, and the organisation that runs the power grid is conducting an analysis of how much electricity it will be able to supply to the project.
Ramsvik is also reluctant to give a cost for the salmon farm, given the number of variables, but said it could be similar to the slightly smaller on-land farm being built by Salmon Evolution at Indre Harøy, about 100 miles down the coast. The first phase of Salmon Evolution's 36,000-tonne facility will cost NOK 1.3 billion.