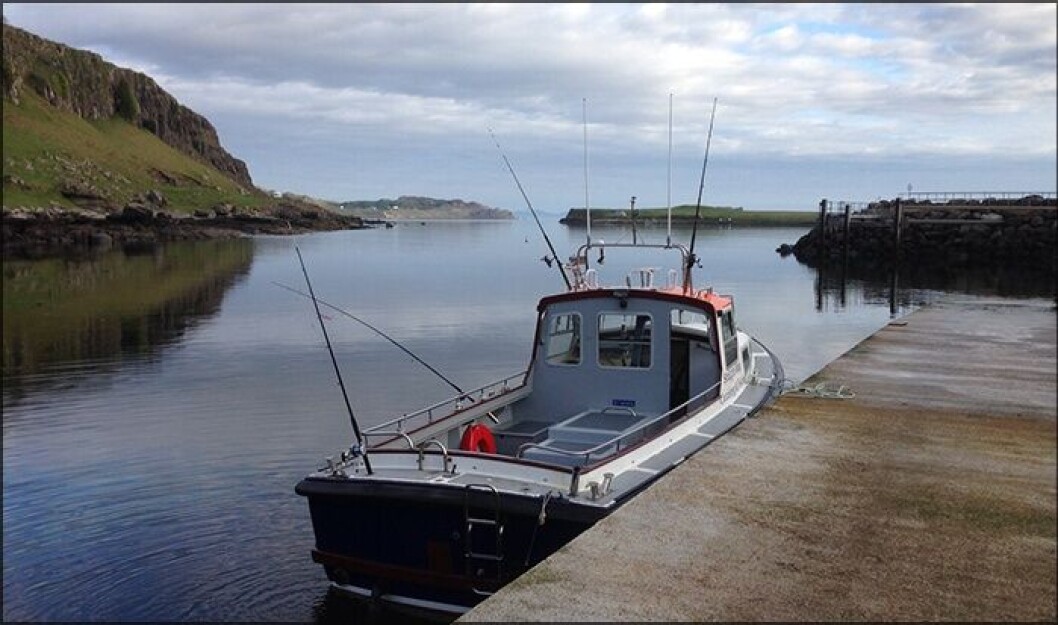 Planners give go-ahead to Skye organic fish farms
Highland Council planners have given the go-ahead for two organic salmon farms off the coast of Skye.
Organic Sea Harvest (OSH) aims to produce 5,000 tonnes of salmon annually in as "organic" environment as possible.
Each of the farms, at Tote and Culnacnoc, near the village of Staffin, will have 12 circular 120-metre cages.
Alex Macinnes, a director of Organic Sea Harvest, told the Press and Journal that the planning permission was the culmination of four years of work, adding the company will operate "under very, very rigorous standards".
Stocking density
He said: "We will be farming under Soil Association UK 5 Organic farming standards and obviously limits us to chemical use and stocking density, and how we manage fish welfare."
The farms will each create seven jobs, but OSH's directors also plan to set up a processing facility in the area, which would create considerably more employment opportunities.
Some objectors turned up at the meeting to make their views known. Peter Reitsma, 54, from the Skye Communities for Natural Heritage group, told the Press and Journal that they are against the methods rather than the farms themselves.
He said: "We are not against fish farms – that is so important, we are against the way fish farms are run at the moment – the open net version, with all the problems."
'Fragile' community
However, the plan has received strong backing from the Staffin community.
In a letter to planners, Sandy Ogilvie, chair of Staffin Community Trust (SCT), said Organic Sea Harvest was a company "which has a strong record of working closely with SCT and keeping the board and community fully informed about its objectives and plans".
He continued: "The firm intend to create over 50 well-paid jobs which we recognise as being strategically important for the economy of Skye and particularly this 'fragile' community."
Ogilvie added that SCT had been "hugely impressed by the work ethic, determination and vast experience of OSH in relation to the aquaculture industry" and said the SCT had a clear understanding that its members and the wider community were supportive of the development and recognised its long-term importance.
He continued: "On the strength of this project and subject to a successful planning outcome SCT propose to move forward with further development of the Staffin Slipway and surrounding infrastructure to create opportunities for marine tourism, fishing and the leisure industry. We plan to invest in services for local and visitor use and anticipate further projects, such as seaweed harvesting, moving forward as a result of this investment."