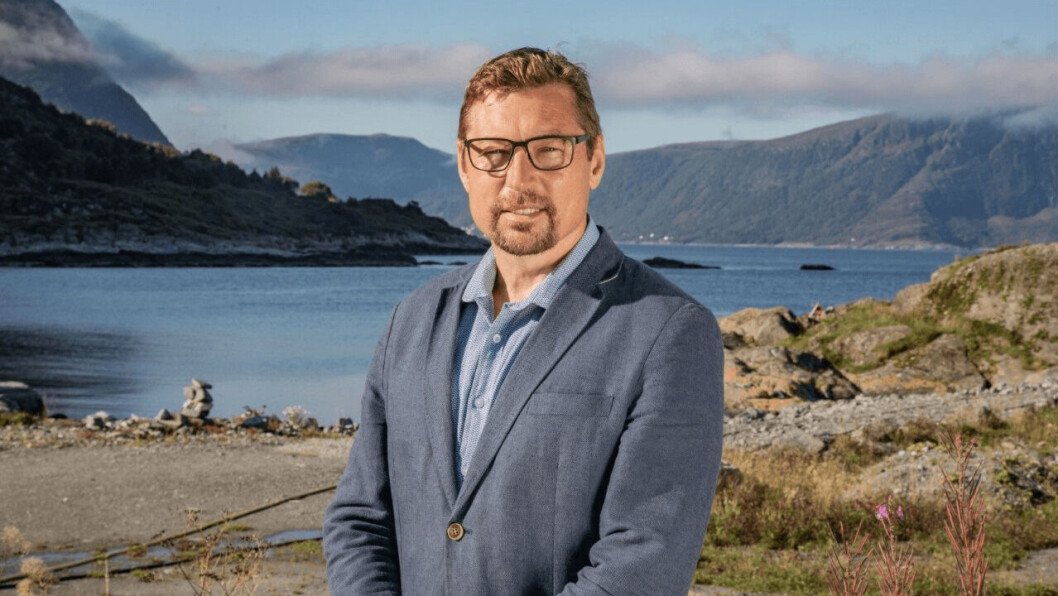 Patience pays off for Organic Sea Harvest director
It has taken five years of work for Organic Sea Harvest (OSH) to reach the point where it could begin to harvest its first generation of fish last week, and chief executive Ove Thu is incredibly happy with the achievement.
"Good things come to those who wait! This is a project we have been working on for many years and which has survived both Brexit and a pandemic, so it is of course incredibly satisfying to finally reach this milestone," said Thu, who is also chief executive of OSH's Norwegian majority owner Villa Seafood Group.
"I just have to say a big thank you to all the employees and partners who have worked day and night to make this happen. I myself have been stuck in Ålesund due to Covid restrictions for the past year."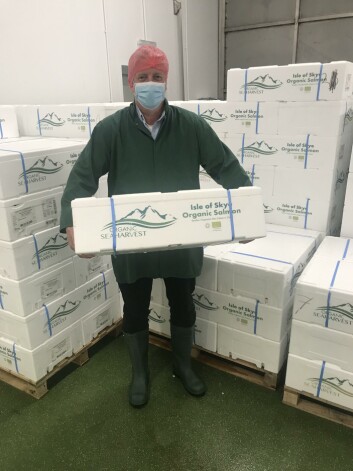 Customer feedback
OSH grows organic salmon at two sites, Culnacnoc and Invertote, off north-east Skye, and has been harvesting at Invertote first.
The company's initial focus is on quality, not quantity, said Thu.
"We will first get fish out for purchase and get customers' feedback, then we will increase quantity gradually. We have another locality that is in the application process (Editor: OSH is appealing against refusal of planning permission for a site at Balmaqueen) and the harvest plans will be re-evaluated as we get the result of the process. The goal is for customers to get what they want, when they want it."
Good biology
He added: "We have had very good biological results at both our localities. The locations are exposed to the weather and delayed deliveries of feed barges and other equipment made it a challenging winter for the employees, but the fish seem to have had a great time."
Production of organic salmon is subject to a strict regime based upon an EU standard, and OSH has also chosen to certify itself according to several even stricter standards, such as the UK Soil Association, Bio Suisse and Naturland.
"We have done this precisely to give customers what they want. As a company, OSH is unique in Scotland as it is the only company that is 100% organic. The other organic salmon companies in Scotland, Mowi and Cooke, have organic as a small part of their total production. For Villa, OSH is unique since it is almost a blueprint of the collaboration we have with (organic salmon producer) Wilsgård in Torsken on Senja," said Thu.
'Very proud'
OSH and feed supplier Cargill last week announced the launch of a fund to benefit the community in north-east Skye, which is a satisfying development for Thu.
"Wilsgård has, among other things, been a very important contributor to the blue fund in Troms, and in Scotland Organic Sea Harvest and the feed supplier Cargill have just launched the "Bho Mhuir gu Tir / From Sea to Land" fund. This is something we at Villa are very proud to be allowed to participate in," concluded Thu.