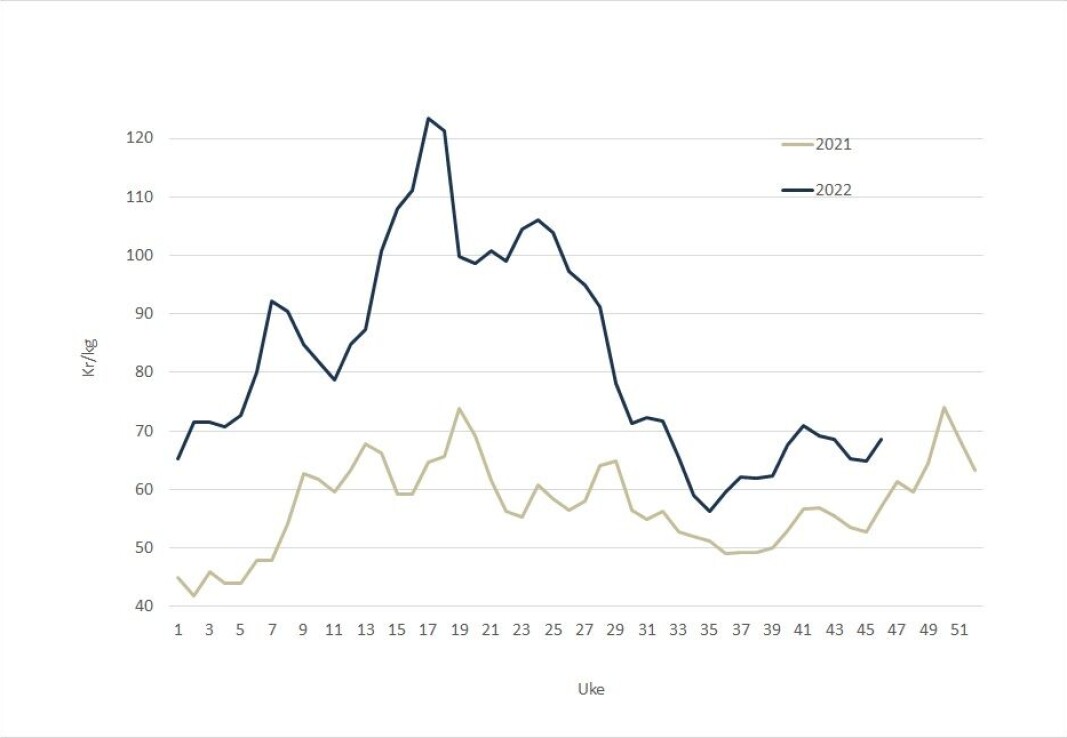 Salmon spot price rose as volume fell in Norway last week
The spot price of Norwegian farmed salmon rose by several kroner last week, but is still firmly rooted in the 60s, much lower than the average for what has been a strong year.
According to salmon data supplier Akvafakta, the spot price rose by NOK 3.74/kg in week 46 to NOK 68.60 (£5.72) per kilo.
That price is NOK 11.59/kg above the same week last year.
The average spot price so far this year is NOK 82.36/kg, compared to NOK 56.23/kg at the same time a year ago.
Volume dip
Norway exported 33,152 tonnes of salmon (round weight) in week 36. That is 2% lower than the same week in 2021, and it is also the lowest volume since the first week of August this year.
So far this year, 1.26 million tonnes of salmon have been exported by Norway, 2.6% less than in the same period a year ago.