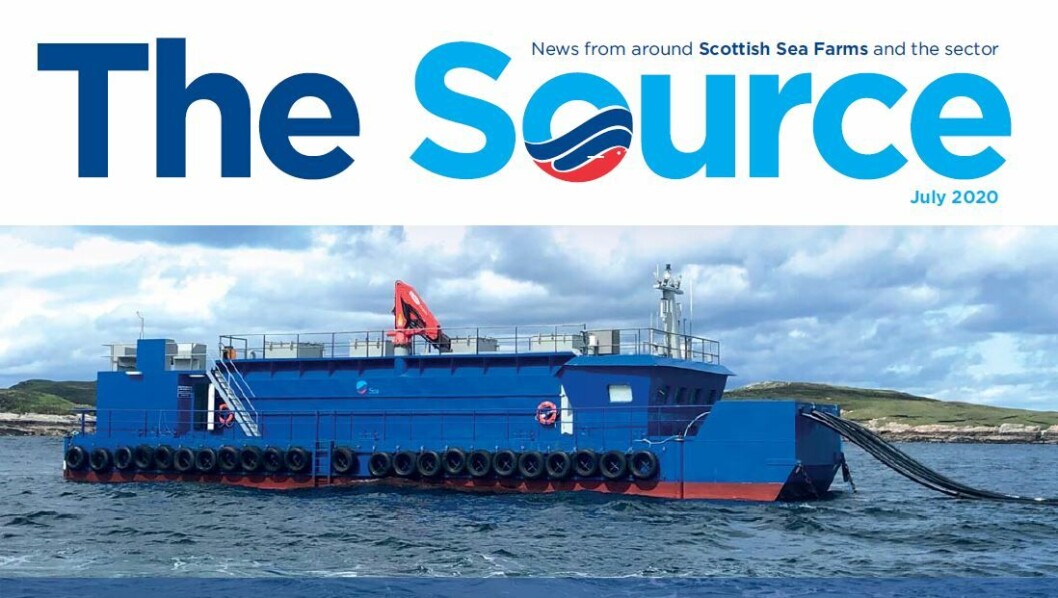 Presses roll for salmon farmer's new news Source
Scottish Sea Farms has reintroduced an in-house newsletter to keep staff informed of developments in the company and Scotland's salmon farming sector.
Called "The Source", the first edition of the newsletter arrived through the letter boxes of SSF workers this week.
Printed copies will also be made available in the company's receptions and canteens for staff and visitors, and a PDF version will also be available to download from SSF's website.
SSF previously produced a quarterly newsletter, NewsNet, which stopped in 2017 as the company switched to increased use of social media.
All in one place
Commenting on the return to print, the company's communications and marketing manager, Lesley Rice, said: "With both company and sector developments happening at pace, we wanted to provide a quick and easy way for people to stay up-to-date with all the latest news.
"Whilst it's impossible to achieve the same timeliness with printed media as with social media, the newsletter serves a different role, offering colleagues and other interested parties a round-up of the latest news from around our farming regions, local communities and wider sector too, all in one handy place.
"We'll continue to share breaking news as it happens across our social media channels, along with all current vacancies."
Salmon farmers Mowi Scotland and the Scottish Salmon Company also produce staff newsletters.