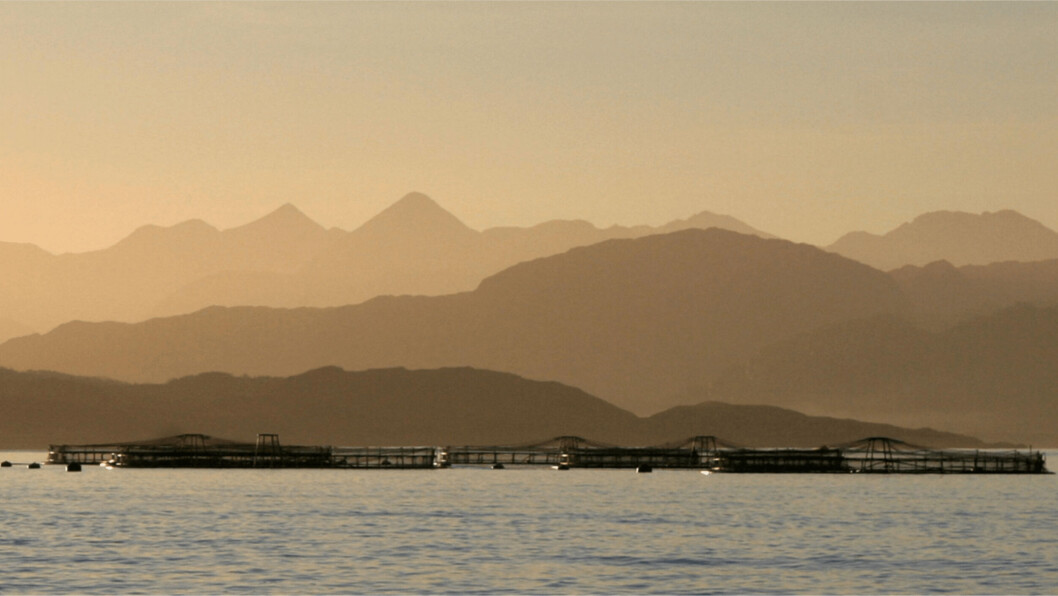 First salmon harvested at Mowi Scotland organic site
Mowi Scotland has harvested its first organic salmon, grown in Loch Ewe. The fish will be sold under a newly created brand, the Scottish Organic Salmon Company, the company revealed in its monthly newsletter, The Scoop.
The organic harvest is the result of years of planning and collaboration with the farming, technical, processing and sales teams in Mowi Ireland, which has a primarily organic output.
Mowi Scotland technical manager Rory Campbell, who wrote a thesis on organic salmon production for a Masters in Business Administration (MBA), told The Scoop: "Everybody involved in this project has put in a great deal of time, hard work and effort, and it's been really great to see everything finally come together with the first organic harvest at Loch Ewe."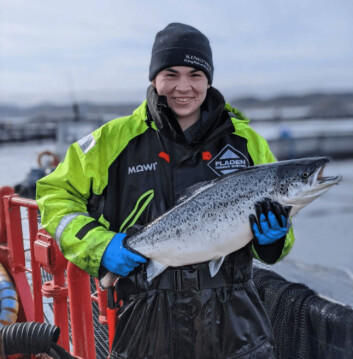 Soil Association
Mowi's organic salmon are certified by the Soil Association and Agriculture Biologique in France.
The farm, the feed and the processing plant at Blar Mhor, Fort William, must all meet organic criteria.
The organic feed is produced at Mowi's new feed plant at Kyleakin, Skye and meets the criteria of both the Soil Association and Naturland in Germany.
Lower density
The Soil Association mandates that stocking density must be less than 10 kilos per cubic metre. Antifoulants cannot be used on nets and the use of medicines and pesticides is also restricted. Seabed sampling is carried out every year.
Organic salmon must be processed within strict timeframes and must be the first product on the schedule.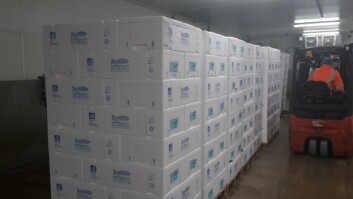 Continuity of supply
Pat Connors, sales and processing director in Ireland, told The Scoop that it was hoped the increased supply of organic salmon from Scotland would help expand what is still a relatively small market.
"From our 20 years of experience of producing and selling organic salmon, we know that retailers are reluctant to push it to the same extent as conventional salmon because there just isn't the same guaranteed continuity of supply," said Connors.
"Mowi has been confident of supplying organic salmon for nine months of the year, now with the additional Scottish organic volumes, we are confident that we can have continuity of supply 52 weeks of the year."
Mowi Scotland is aiming to harvest 40 tonnes live weight per week at Loch Ewe and will increase that figure towards the Christmas period.
High value product
The Scottish organic salmon will be sold by the Mowi Organic team in Ireland.
"It makes complete sense to sell our Scottish organic salmon through our existing highly experienced organic sales team in Ireland," said Mowi Scotland head of sales Georgina Wright.
"It is a high value product which requires in-depth knowledge of organic standards. One box of organic product requires the same focus and detail as an entire truck of our conventional salmon so by using the expertise we already have we are establishing one clear voice and strategy for Mowi Organic."
6,000 tonnes for 2020
Mowi Ireland didn't harvest fish in the first quarter of this year but produced 4,000 gwt in Q2, 500 tonnes more than guided in Q1.
EBIT per kilo was €3.85, considerably higher than any other Mowi farming region. In comparison, Mowi Scotland made an EBIT per kilo of €1.0, Noway €1.05 and Chile €0.80. Mowi Faroes, which like Ireland produces relatively small volumes of high-end fish, made €1.90 per kilo.
The company expects to harvest 6,000 tgw in Ireland for the whole of 2020. Its salmon is sold under the Irish Organic Salmon Company brand.
The yearly volumes of organic salmon produce throughout Ireland vary, but average around 15,000 tonnes including the volume from Mowi.