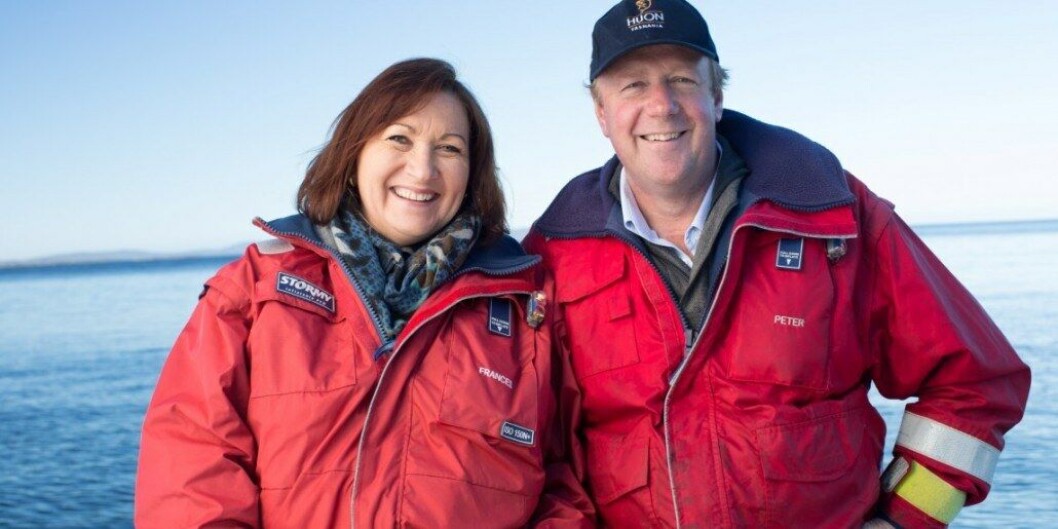 Harvest grows but profit falls for Huon
Tasmanian salmon farmer Huon Aquaculture increased its harvest by 48% in the first half of its 2020 financial year (FY2020), but post-tax profit fell by 14% to AU$22 million compared to the same the year before.
Huon said the drop reflected a lower selling price in the international market.
"Following two consecutive years of challenging operating conditions, the investment in rebuilding the biomass has resulted in the harvest increasing 48% to 13,300 tonnes, consistent with our forecast of at least 25,000 tonnes for the year," the company said in a press release about its results.
"There is a significant increase of biomass in the water which will underpin increased production in FY2021 and FY2022."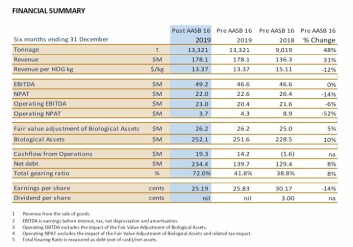 Increased weight
Revenue increased by 31% to $178.1m year on year on the back of increased volumes, and average harvest weight increased to 5.07kg from 4.10kg in the second half of the 2019 year.
But the lower prices and higher production costs caused by biological challenges meant that revenue per kilo dropped by 12% from $15.11 in H1 2019 to $13.37.
The company said due to an ongoing focus on building biomass and high debt levels, directors have suspended the dividend for FY2020.
Grow the market
Huon's focus on biomass means it is now in a position to grow the market and production and enhance operational efficiency, it said.
The construction of its Whale Point Nursery means its 2019 year class smolts were released at an average size of 282 grams, 20% bigger than the 2018 year class.
"Feed rates and feed conversion have continued to improve as a result of executing various feeding strategies. A key contributor to that has been the use of monitoring equipment installed in the pens, controlled remotely from Hobart, which continue to enhance feed efficiencies," said the company.
Feed dynamics
It added that a major shift in feed dynamics is under way, with both BioMar and Ridley building new feed plants in Tasmania.
"Huon now has the choice of feed sourced from three plants in the state which will provide both logistical and efficiency advantages for Huon commencing in the final quarter of FY2020," the firm said.
Huon, which recently took delivery of the world's biggest wellboat, the Ronja Storm, added that fish currently in production will support at least 30,000 production in FY2021.