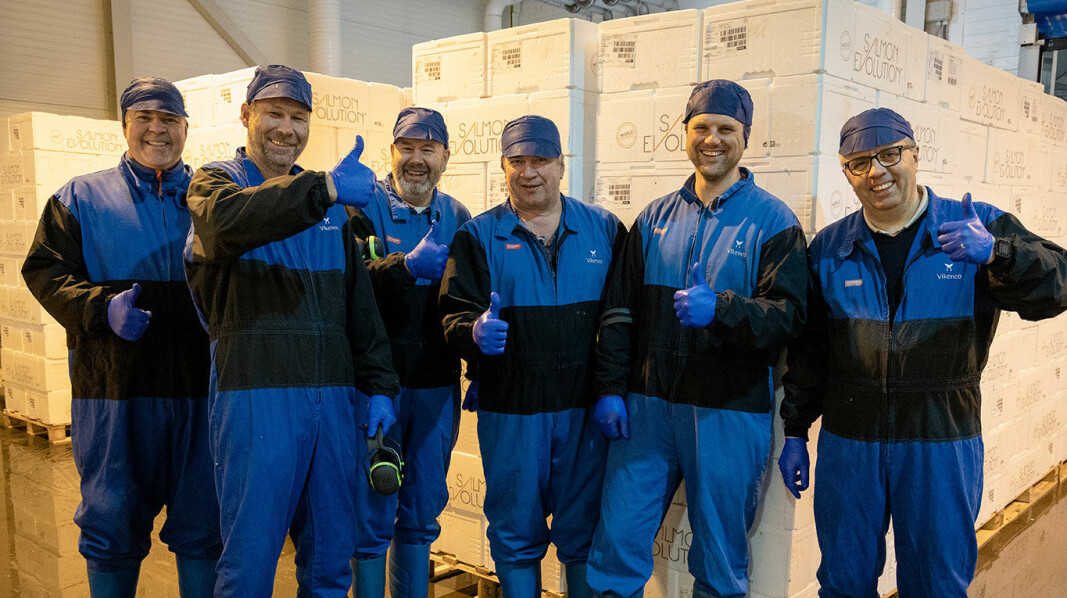 Successful first harvest for Salmon Evolution
30,000 fish being slaughtered seven months after stocking in land-based facility
On-land fish farmer Salmon Evolution has begun the first harvest from its first batch of Atlantic salmon, it said today.
"In just seven months we have grown our salmon from 300 grams to harvest weight, clearly demonstrating proof of concept as to our approach to land-based salmon farming," said Trond Håkon Schaug-Pettersen, the Norwegian company's interim chief executive and its chief financial officer.
"Salmon Evolution is all about creating optimal living conditions for the salmon, which in turn sets the basis for excellent biological performance and long-term profitability."
Minimal mortality
The operation started on November 3 when about 30,000 salmon were transferred from Salmon Evolution's facility on Indre Harøy (Harøy Island) to its nearby processing partner Vikenco where the fish were kept in a holding cage over the weekend.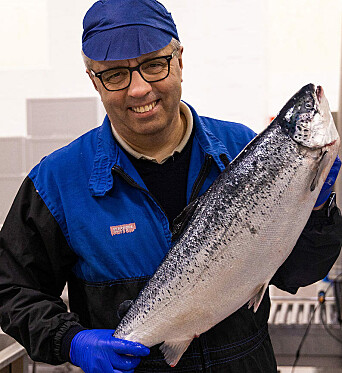 Salmon Evolution said the whole process went according to plan and minimal mortality was registered during the fish transfer process. The harvest will be spread over a couple of days and the first group was harvested yesterday.
The rest of batch 1, which numbered around 100,000 fish when stocked in late March, will be harvested during the fourth quarter.
'Extremely excited'
"We are extremely excited to have completed our first harvest which will give us valuable insight into how we operate our facility," said Ingjarl Skarvøy, chief operating officer in Salmon Evolution.
"Although batch 1 already has been a major success, we are confident that as we learn more and more, we will be able to continuously improve our operations and maximise the output from the farm while at the same time upholding the highest quality standards."
Salmon Evolution didn't say what the average weight of the fish harvested so far was but is expected to give more information when it presents its third-quarter report on November 16.
Local taste test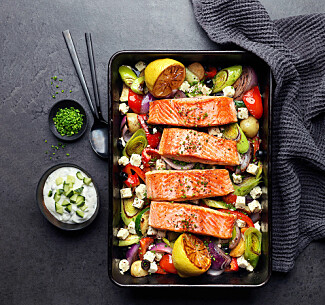 Salmon Evolution has teamed up with 11 gourmet restaurants and larger supermarkets in Ålesund, Molde, Kristiansund and Ørsta to invite people across western Norway to taste its fish and give feedback.
"Our fish will soon find their way to an international market," said chief commercial officer, Odd Frode Roaldsnes. "Asking for honest feedback at home, where our salmon are born and raised, is the best way of preparing them for a successful life abroad."
At the end of September, the first batch of fish had estimated average weight of 3.3 kg, with observed individuals well above 4 kg. Salmon Evolution aims for an average harvest weight of 4.5-5 kg for a generation, although as the fish harvested yesterday were the first of the batch, they are likely to be slightly under that size.
Selected customers
The salmon have been sold to a selected group of customers both in Norway and abroad, providing them with the opportunity to test the product and verify the quality ahead of the company's planned ramp-up in harvest volumes over the coming quarters.
"We are experiencing strong interest in our product and very much look forward to work alongside our customers and partners in promoting a new standard of salmon with no compromises on water quality, fish welfare, environmental responsibility and product quality," said Salmon Evolution's chief commercial officer, Odd Frode Roaldsnes.
100,000 tonnes by 2032
Salmon Evolution's harvested fish have been grown in Phase 1 of the Indre Harøy facility which will have an annual capacity of 7,900 tonnes (head on gutted) at steady state. Fully developed, the Indre Harøy facility will have an annual capacity of 31,500 tonnes HOG.
The company, which uses a hybrid recirculation and flow-through farming system, has also entered into a joint venture with Dongwon Industries to develop, construct and operate a land-based salmon farming facility in South Korea with an annual production capacity of 16,800 tonnes HOG.
The Norwegian company also aims to establish a land-based salmon farming operation in North America and has secured options to potential sites for a large facility on the west coast.
Its aim is to produce 100,000 tonnes (HOG) of salmon annually by 2032.