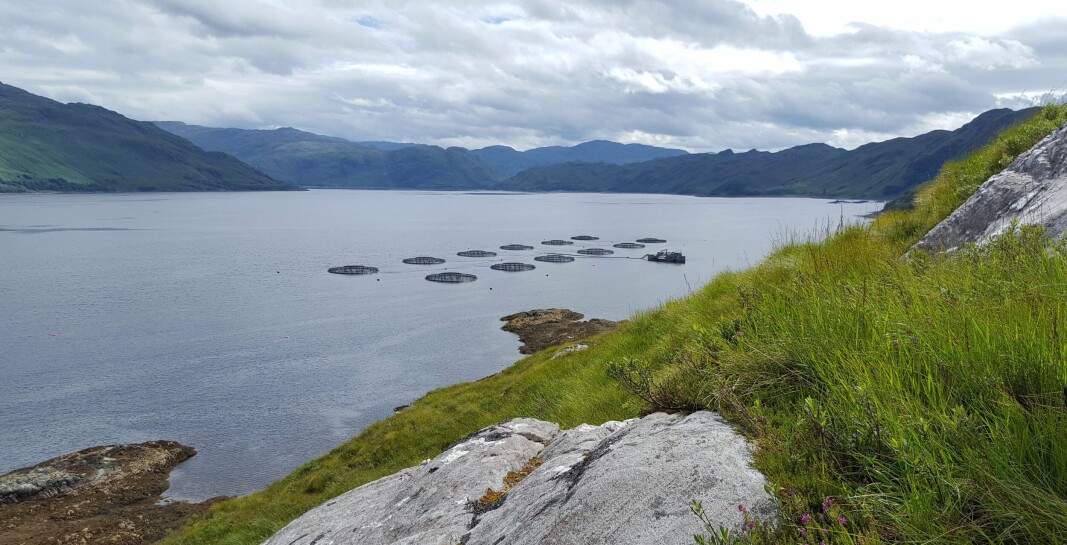 Scottish Sea Farms reduces 2022 harvest guidance by 8,000 gwt
Salmon farmer is third producer to cut volume expectations after challenging Q3
Scottish Sea Farms (SSF) has reduced guidance for its 2022 harvest volume by 8,000 gutted weight tonnes after salmon mortality caused by micro-jellyfish and gill health issues in the third quarter.
SSF is the third Scottish salmon farmer to lower harvest guidance for 2022 due to the impacts of micro-jellyfish and gill health issues over the summer. Bakkafrost Scotland and Mowi Scotland have each reduced harvest guidance by 10,000 gwt, to 26,000 gwt and 50,000 gwt respectively.
In SSF's case, guidance has been reduced from 46,000 gwt to 38,000 gwt. The company expects to harvest 43,000 gwt next year.
Salmon farm mortality figures published by trade body Salmon Scotland yesterday show that SSF, which has a farm estate stretching from Shetland to Mull, suffered losses of 12.8%, 21.6% and 27% of stock at its Nevis A, B, and C farms on Loch Nevis in September due to environmental factors / gill health issues, although it had monthly mortality of less than 1% at 14 of its 41 stocked sites.
Higher revenue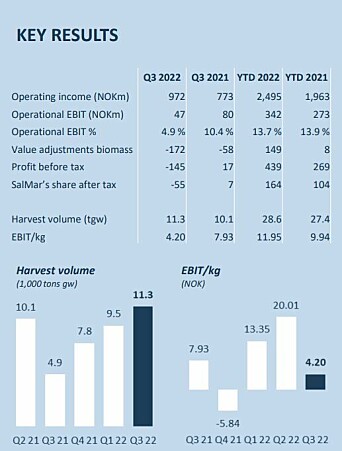 SSF, which is Scotland's second-largest salmon farmer after Mowi, is owned 50/50 by Norwegian salmon farming heavyweights SalMar and Lerøy.
SalMar's third-quarter report published today shows that SSF had operating income of NOK 972 million (£82 m) in Q3, an increase of NOK 199 m compared to the same period last year. The increase is due to higher salmon prices and a higher harvest volume of 11,300 gwt (Q3 2022: 10,100 gwt).
However, operating profit was down from NOK 80 m in Q3 last year to NOK 47 m in the same period this year, and EBIT per kg gutted weight came to NOK 4.20 (NOK 7.93 per kg).
Smaller fish
"Results in Q3 2022 [were] negatively impacted by environmental issues related to micro-jellyfish and gill health. This has led to a high cost base and low average weight of harvested fish. In addition, results are negatively impacted by the contract level of 44%," said SalMar.
Selling fish in advance on contracts provides predictability and guaranteed income for salmon farmers but also means they have fewer fish to sell on the spot market when spot prices are high, as they have been this year. The gap between contract earnings and spot price revenue is exacerbated when farmers have lower volumes than anticipated because that means a greater percentage of their fish must go to their contract customers.
SSF's lower operating results and a negative biomass fair value adjustment of NOK -172 m led to the company making a pre-tax loss of NOK 145 m in Q3.