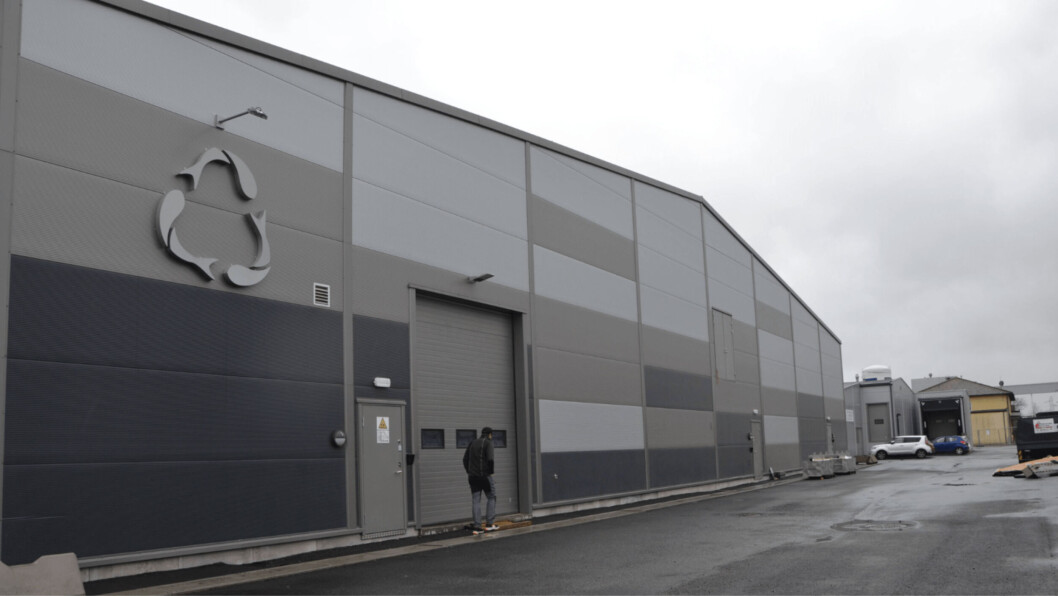 Fredrikstad Seafoods will grow salmon and kingfish under same roof
An on-land salmon farmer planning to switch to more profitable yellowtail kingfish expects to grow both species at the same time for much of next year until the change is completed.
Fredrikstad Seafoods, in Fredrikstad, south of Oslo, is Norway's first land-based farm to grow salmon to harvest size. It started production in May 2019 and harvested its first fish in April 2020.
The company is owned by Nordic Aquafarms, which also owns the Sashimi Royal land-based kingfish farm in Denmark and plans two 33,000-tonnes-per-year on-land salmon farms on the east and west coasts of the United States.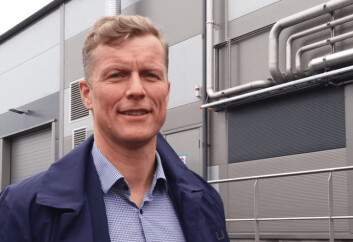 Good production
Nordic chief executive Bernt-Olav Røttingsnes told Fish Farming Expert's Norwegian sister site, LandbasedAQ.no/Kyst.no, that Fredrikstad's production is going well.
"Last year we produced around 770 tonnes of salmon and sold approximately 500 tonnes in the first half of 2022 and expect a total production in 2022 of 800-900 tonnes," he said.
Full production capacity in the plant is from 1,000-1,500 tonnes.
Although Fredrikstad Seafood will switch to kingfish (Seriola lalandi), there will be a significant overlap.
Another year of salmon
"We still produce high-quality salmon, there is low mortality, and the volume is gradually increasing," said Røttingsnes. "We expect to produce salmon throughout much of 2023. It is too early to estimate when the last production day of salmon will be, as we expect to produce salmon and yellowtail kingfish in parallel for a period."
The selling price of kingfish is around NOK 150 per kilo, almost twice the price of salmon, and the company believes there is greater earning potential from this species in Norway.
Awaiting permission
The fish farmer has received permission to farm yellowtail kingfish from the Norwegian Directorate of Fisheries and the Norwegian Environment Agency, and has applied to Viken County Municipality to change the permission from the production of salmon to yellowtail kingfish.
"In the meantime, we are preparing for a change," said the Nordic Aquafarms boss.
Røttingsnes said that the application is being processed, and the company expects feedback on the application within five months, which he points out is the standard processing time for such applications in Norway.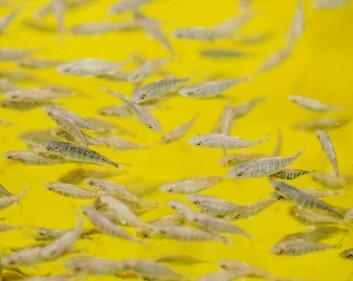 Fry facility
Nordic Aquafarms has also started the construction of a new fry facility at Sashimi Royal in Denmark.
"We are doing this to facilitate the conversion of Fredrikstad Seafoods to yellowtail kingfish. Construction started in April this year, and we expect production to start in March or April 2023," said Røttingsnes.
"The expansion of fry production at Sashimi Royal in Denmark means that this facility can supply fish of 200-300 grams to Fredrikstad Seafoods. In addition, we are planning small and large adaptations of Fredrikstad Seafoods so that it is prepared for the transition."
Increased losses
Although Fredrikstad Seafood's turnover increased from NOK 20 million in 2020 to NOK 45 m last year, operating losses increased from NOK 30 m to NOK 52 m.
"The result is characterised by the fact that the company is still in a build-up phase, with lower production than expected maximum production, and with relatively low salmon prices as a result of the Covid epidemic," Røttingsnes explained.
The sales prices in 2022 for salmon, he pointed out, are generally significantly higher than in 2021.
"Sales from Fredrikstad Seafoods have largely followed that price trend. In a market with very high prices, it is challenging to achieve an even higher premium price."