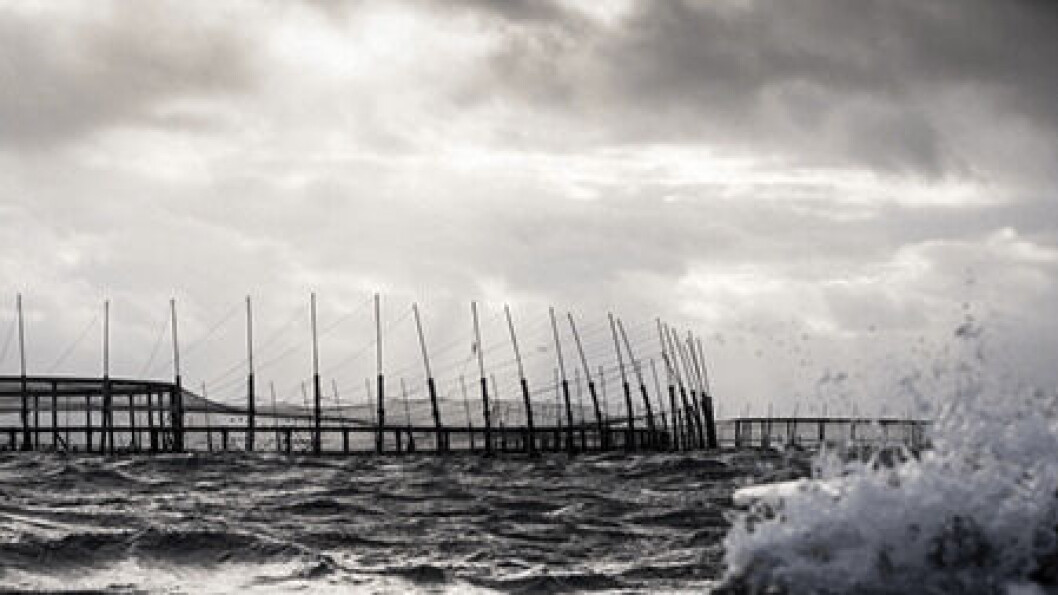 Huon blames net cleaning error for escape of up to 130,000 fish
A net tear that resulted in the escape of between 120,000 and 130,000 young salmon was probably caused by net cleaning operations, Tasmanian salmon farmer Huon Aquaculture has said.
The escape from a pen at Huon's Yellow Bluff site in Storm Bay occurred at the beginning of December, nine days after a fire on a pen caused the escape of around 50,000 from Huon's Zuidpool lease in the Lower D'Entrecasteaux Channel.
The fish that escaped from yellow Bluff had an average weight of 550 grams, and those from Zuidpool had an average weight of 4kg.
Inconsistent GPS data
"Following extensive internal investigations including multiple discussions with on-water crew, analysis of vessel movements and assessment of works plans, the recent net tear at one of our pens in Storm Bay was most likely caused during net cleaning operations," Huon said in a statement.
It added that initial uncertainty around the cause was due to inconsistent GPS data about the location of vessels near the lease.
A complex task
"Net cleaning is a complex task, with crew working with multiple pieces of equipment including generators, electrical and mechanical pressure pump systems, high and low voltage motors and associated parts," stated Huon.
"We have implemented a range of actions to strengthen our operational processes including the installation of ROV (remotely operated vehicle) cameras on every net cleaning vessel and additional equipment training.
"The cause of the fire at a pen in the Lower Channel remains inconclusive so further investigations are under way."