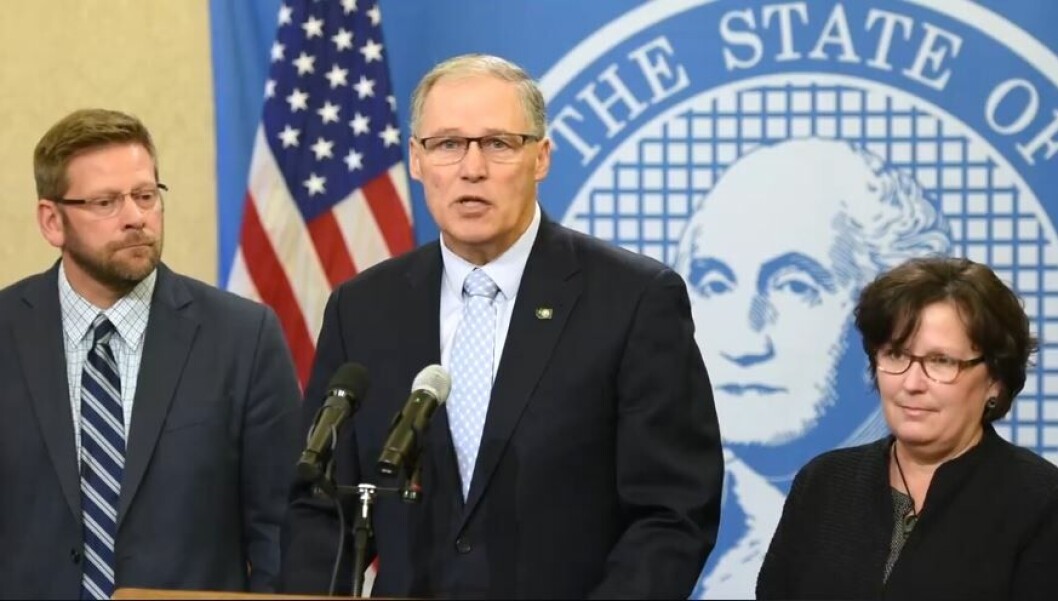 US state governor backs bid to outlaw salmon farms
Canadian-owned salmon farmer Cooke has been dealt another blow to its operations in the US state of Washington with an announcement by state governor Jay Inslee that he is backing a bill to phase out net pen farming of non-native fish.
It is the second setback in less than a week for Cooke, which was told last weekend that its licence for its Cypress Island site is to be revoked by the state. More than 100,000 Atlantic salmon escaped from the site in Puget Sound last August when a pen structure collapsed.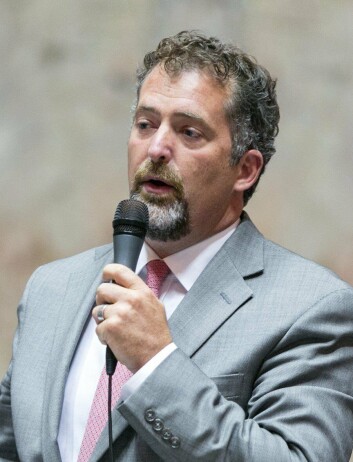 Inslee is backing a bill sponsored by Democratic state senator Kevin Ranker which would prevent leases for net pen sites being renewed once they expire by 2025. Cooke is the only net pen salmon farmer in the state. It has four sites – at Port Angeles, Hope Island, Cypress Island and Rich Passage – that have been in operation for decades, all acquired from Icicle Seafoods in 2016.
'Reckless disregard'
In December, Washington Commissioner of Public Lands Hilary Franz terminated Cooke's lease of state aquatic lands in Port Angeles, citing a failure to maintain the facility in a safe condition.
And on Sunday she announced the termination of the Cypress Island lease, that the company's "reckless disregard endangered the health of our waters and our people, and it will not be tolerated".
In an announcement on Twitter, Inslee announced: "Today I voiced my support for legislation which would put an end to net pens for non-native species in our waters, and help protect our native salmon runs that we're working so hard to restore.
"Last year's incident in Puget Sound shows we cannot eliminate the threat of releasing non-native, Atlantic salmon into our marine waters. It has happened before and will happen again."
Rival bill
Ranker's bill yesterday passed its final reading in Washington's state senate by 35 votes to 12, and must now pass through the House of Representatives if it is to become law.
According to the Seattle Times, opponents of the bill said the concern about pollution seemed hypocritical, given the failure of a wastewater-treatment plant last winter, causing untreated sewage to spew into Puget Sound, and partially treated wastewater to be dumped into the Sound for months.
"No one is talking about shutting them down," said Senator Randi Becker. "They got fined, but they didn't shut it down; trying to shut down the whole (Atlantic salmon farming industry) is hypocritical."
Senator Keith Wagoner, said the net-pen breach "was not an ecological disaster, but a loss for a legitimate business that employs people. A businessman lost his product - typically we would be sympathetic, rather than piling on".
Washington is losing the battle to save wild salmon anyway, Wagoner said, and the state might as well embrace aquaculture. "I'm for the business, and I'm for the jobs."
'Numerous factual inaccuracies'
Cooke is pinning its hopes on a rival Bill which would order an investigation into net pen farming but wouldn't demand its cessation.
The company employs 80 people on its Washington farms - some of whom have been there more than 30 years - and another 100 people indirectly.
Cooke contends that Franz's decision about Port Angeles is not supported by the facts, and has launched a legal challenge. It has also condemned a multi-agency report on the Cypress Island escape as incomplete and containing "numerous factual inaccuracies that led investigators to leap to erroneous conclusions".
Cooke press spokesman Joel Richardson said the company was considering its options before making a response to Franz's termination of the Cypress Island lease.
Cooke, based in New Brunswick in Atlantic Canada, farms salmon in Canada, Chile, Scotland, and the eastern US state of Maine.