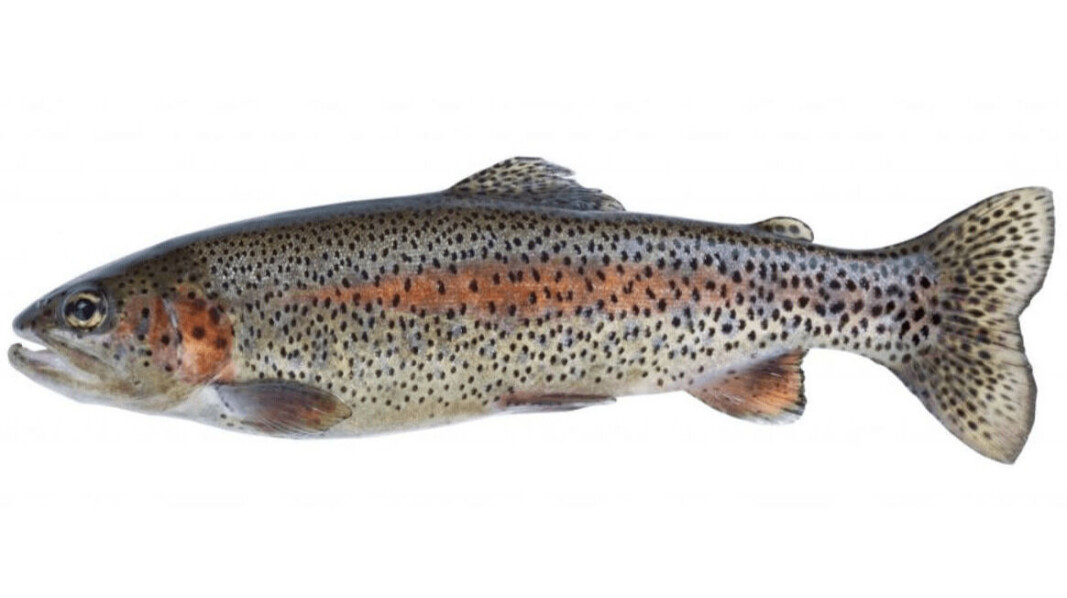 Cooke challenges rationale for Washington State farm closures
Eviction notices issued despite expert and legal opinions that steelhead sites are not a threat to wild fish or environment
Washington State's public lands commissioner, Hilary Franz, has ignored science and judicial precedents by refusing to renew two fish farm leases for Cooke Aquaculture Pacific in Puget Sound, the company's public relations chief Joel Richardson has said.
Franz, an outspoken opponent of open-net pen salmonid farming, announced on Monday that that leases at farms in Rich Passage off Bainbridge Island and off Hope Island in Skagit Bay had expired and Washington State's Department of Natural Resources (DNR) had given Cooke notice to quit by December 14.
The DNR has previously revoked leases for Cooke's two other Washington fish farms at Port Angeles and at Cypress Island, where the state claims up to 250,000 salmon escaped after a steel pen assembly collapsed in 2017. The number of escapees is disputed by Cooke, which says it was nearer 140,000.
Working relationships
In a three-page statement, Richardson pointed out that over the past five years Canadian-owned Cooke has worked to foster productive working relationships with Native American tribes, DNR staff, and other state agencies.
He added that a recent Federal Biological Opinion and a recent Washington Supreme Court decision both reaffirmed the state of the science that fish farming does not have an adverse impact on the environment.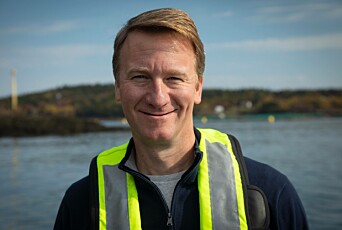 "All of these factors are contrary to DNR's decision to not renew our leases," said Richardson, whose company switched from farming Atlantic salmon to sterile Pacific steelhead trout in Washington after the state outlawed the net-pen farming of non-native species (Atlantic salmon). Cooke has a permit from the Washington Department of Fish and Wildlife (WDFW) to farm steelhead.
"The science does not support the statements made by Commissioner Franz that the removal of these fish farms will save wild fish and natural habitat," added Richardson. "There are many known factors contributing to wild salmon population decline including hydropower dams, growing seal populations as predators, habitat loss due to development, continued commercial fishing in migratory routes, municipal waste treatment plants releasing untreated pollutants and contaminants which affect juvenile salmon and more. Fish farming can mitigate these harms by reducing pressures on wild stocks and also by directly applying the expertise of companies like Cooke to better hatchery and wild salmon recovery efforts.
332,000 juveniles wasted
"From an animal welfare perspective, with this decision, Commissioner Franz is forcing Cooke Aquaculture Pacific to kill 332,000 juvenile steelhead that were planned to be stocked at Rich Passage and Hope Island in 2023. This is a tragic outcome for fish that should have been healthy, sustainable, food for our communities."
Richardson said Cooke acquired the Cypress Island fish farm in 2016 from a previous owner on the brink of bankruptcy and had applied to replace the near-20-year-old cage system prior to its collapse.
"The compliance issues relied upon by DNR as the reason not to renew our two steelhead fish farming leases in Rich Passage and Hope Island stem from our assuming ownership of farms that fell into disrepair by the previous owner," added Richardson.
"After the collapse of that farm, Cooke focused on improving the operations in Washington, working with regulators to increase transparency of its operations, implementing third party engineering review of its facilities, implementing enhanced environmental monitoring, and transitioning the farms early to all female, sterile trout.
Perplexing and punitive
"DNR's action ignores all of this effort and improvements. DNR's own staff has repeatedly commended Cooke, in both internal and external correspondence, for the strides it had taken in working with DNR, the Washington Department of Ecology and WDFW. The actions by DNR's leadership are perplexing at best, and punitive at worst. As a Canadian family company investing significantly in Washington State and creating local jobs, this is very disheartening. As a steward of Washington's lands, DNR is sending a very clear message to others: 'Do not come to Washington, do not invest here.'"
As a steward of Washington's lands, DNR is sending a very clear message to others: 'Do not come to Washington, do not invest here.'
Cooke spokesman Joel Richardson
Richardson said Cooke continued to be focused on improvement including responding through technological and science advancements where nature presents us with events beyond our control.
"At this time, we are focused on our employees in Washington State, who are best-in-class multi-generational fish farmers whose livelihood has been put in jeopardy by Commissioner Franz. We intend to explore available options for our operations and investments in Washington with the best interest of our employees, and their families at top of mind."
In Monday's statement, the DNR said that Franz is reviewing policies for net pen salmon aquaculture throughout Washington's state-owned aquatic lands and will announce a decision at a press conference alongside partners and tribes on Friday on Bainbridge Island.
The DNR's full statement can be read here, and Cooke's response can be read here.