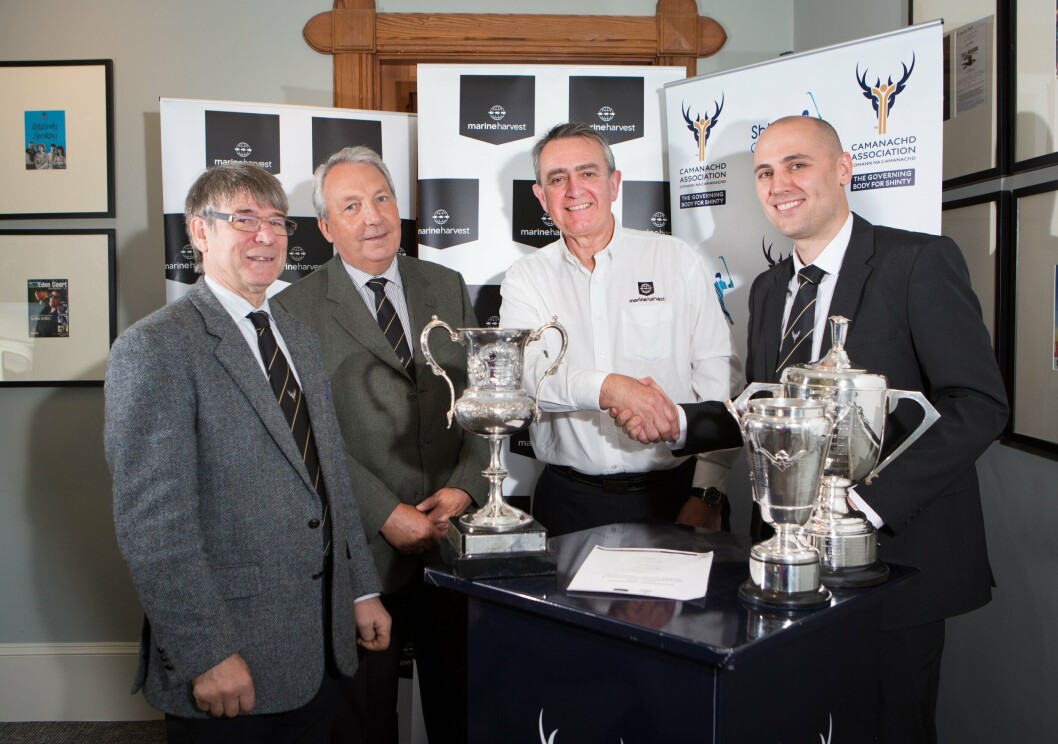 Marine Harvest extends shinty deal to 33 years
Marine Harvest Scotland has agreed a new three-year, six-figure sponsorship of shinty, the largest ever single sponsorship investment in the Highland sport.
The new agreement extends the partnership between Scotland's biggest salmon farmer and shinty's governing body, the Camanachd Association, to 33 years and represents one of Scotland's longest running sports sponsorships.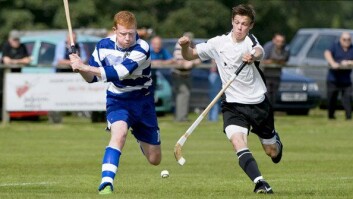 The company will increase its investment and profile in shinty by continuing as title sponsor of the Marine Harvest Premiership, National league and North/South area leagues. The agreement also sees Marine Harvest continue its support for women's and youth shinty, the Scotland senior national shinty team, the annual shinty/hurling international contest against Ireland and the annual shinty awards night.
Very rewarding
MH Scotland managing director, Ben Hadfield, said: "Having supported shinty for 30 years we are very pleased to announce our continuing support for the game for another three years at all levels.
"It has been very rewarding to see how the game has developed and grown particularly with women's shinty and the work and commitment that we're seeing invested in youth shinty.
"And of course, we are delighted to continue providing the annual Marine Harvest National Shinty Awards which recognise the hard work and dedication of players, coaches and others in the sport. As we have said many times before we are proud to be able to play our part in supporting the game."
Commitment over many years
Jim Barr, president of the Camanachd Association, said: "This is great news for shinty and represents the largest single sponsorship investment in the sport to date.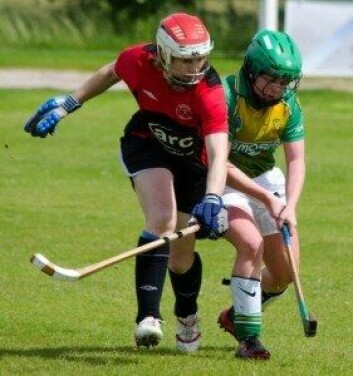 "The commitment shown by Marine Harvest over many years, and today extended for a further three, adds tremendous value to the continued promotion and development of shinty. Shinty is an important part of Scotland's sporting and cultural heritage and remains a key part of community life in many areas across the country."
He added: "Marine Harvest have been exceptional partners and have always made it clear their contribution is intended to give something back to the communities in which they operate. Consequently, they have been very flexible and always supportive of what is best for shinty."
Sustainable approach
Stewart Harris, chief executive of Sport Scotland, said: "It's terrific to see the continuation of this long-standing partnership between Marine Harvest and the Camanachd Association to support the sport of shinty.
"This type of sponsorship is invaluable in Scottish sport. Marine Harvest has shown a real commitment to the Camanachd Association allowing them to develop a strategic and sustainable approach to growing the game, from grassroots right through the national team."