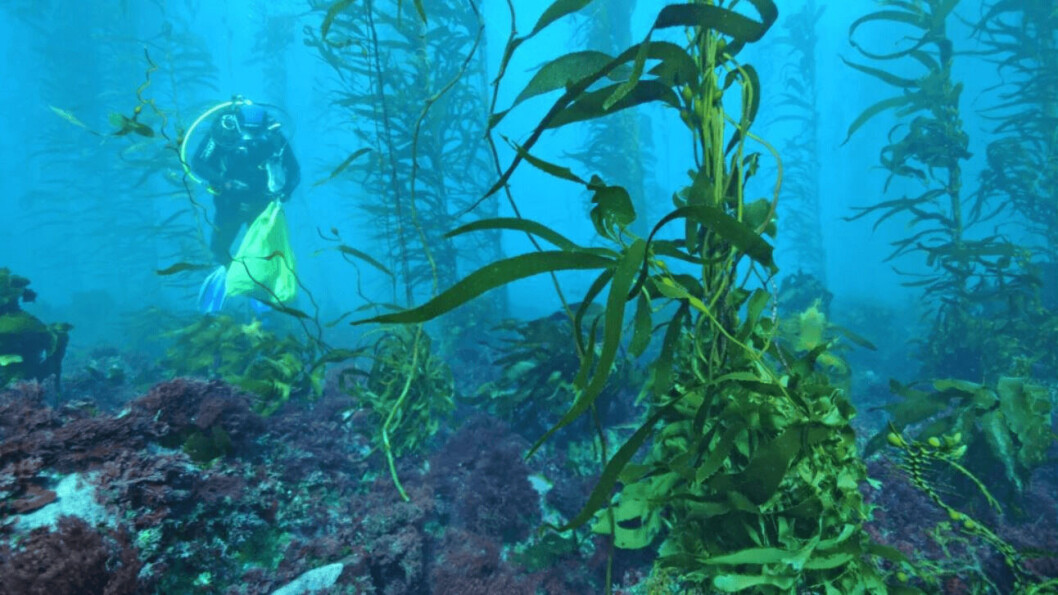 Endangered kelp thriving next to salmon pens
Giant kelp spores planted on ropes adjacent to salmon pens in Tasmania have grown much faster than spores planted elsewhere.
The kelps, which were planted as 1mm spores next to Huon Aquaculture pens in Storm Bay seven months ago, are now several metres long.
Giant kelp is one of the world's fastest growing species but is endangered in Tasmania because of warming seas. It is estimated that 95% of giant kelp along the island state's east coast has died since the 1960s.
Nutrient-poor current
Oceanographers say the problem has been caused by the increasing influx of the warm, nutrient-poor East Australian Current into eastern Tasmania, displacing cooler, nutrient-rich water.
In an effort to save the species, scientists have located warmth-tolerant kelp families among the remnant populations and are growing spores in the laboratory for replanting on reefs where the species, a macroalgae, once thrived.
Huon has been taking part in the project, led by the Institute for Marine and Antarctic Studies (IMAS) and involving the Climate Foundation and the National Environmental Science Program (NESP) Marine Biodiversity Hub.
Much taller
"We have previously highlighted our participation in a joint IMAS/The Climate Foundation giant kelp restoration project; it's now time for a 'proud parent' update," the company said on its Facebook page.
"From tiny 1mm spores, seven months on from the initial planting (on ropes adjacent to our salmon pens in Storm Bay) remote cameras have revealed the kelp is now several metres in height (yep, that's several metres growth in just seven months!!), much taller than kelp experimentally planted away from our salmon. Clearly Storm Bay is providing a thriving nursery for these 'babies'."
Huon's marine environment manager, Adam Smark, said: "These results are really encouraging. We hope to see continued strong growth for the trial and would love to one day see the kelp break the surface again in Storm Bay."
Read more on efforts to save Tasmania's giant kelp here.