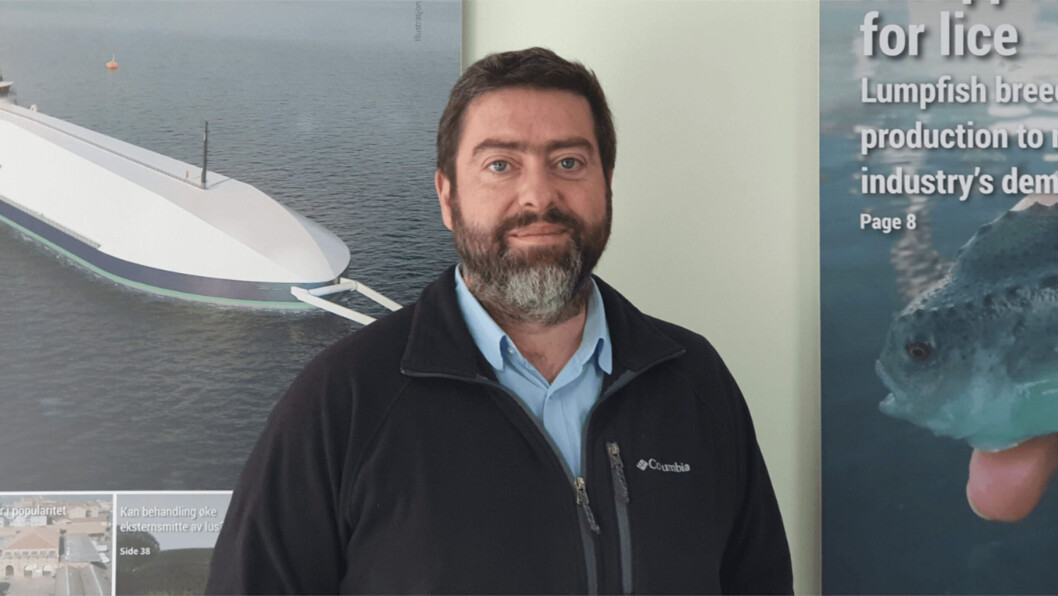 Supplement stops young lice getting to grips with salmon
A Chilean company has produced a natural product which has been shown to reduce sea lice infestation by inhibiting the maturation of the filament a louse uses to attach itself to a salmon.
Biotech is now seeking to establish direct connections between salmon producers and suppliers in order to quickly provide solutions to lice issues.
Its product is an in-feed supplement based on oils and vegetable extracts which has proved effective in controlling Caligus lice in laboratory tests and in ponds.
Fixation filament
"In in vitro tests, the product prevents the maturation of the parasite fixation filament, showing a 71% efficiency on this fundamental process necessary for the parasite to settle on the fish," Biotech general manager Martín Reinke told Fish Farming Expert's Chilean sister site, Salmonexpert.cl.
The product, which has already been granted all its permits in Chile, is incorporated into feed in the seawater phase for whatever period is required to protect the fish.
Reinke said use is always recommended for a period greater than the life cycle of the lice. Since it is not a drug, it can be a complementary tool to existing pharmaceutical treatments.
Up to 51% fewer Caligus
"Our tool prevents young parasites from being able to attach to salmon and that is quite powerful. In our pond trials, we also observed up to 57% efficacy in inhibiting the development of the frontal filament (copepodite fixation), which resulted in some ponds with efficiencies of up to 51% fewer total Caligus at the end of the study," added Reinke.
Biotech's innovation is already registered with Chile's Agriculture and Livestock Service (SAG), has no residual effect and does not affect the palatability of the food. Some salmon farming companies will soon start testing it in the field.