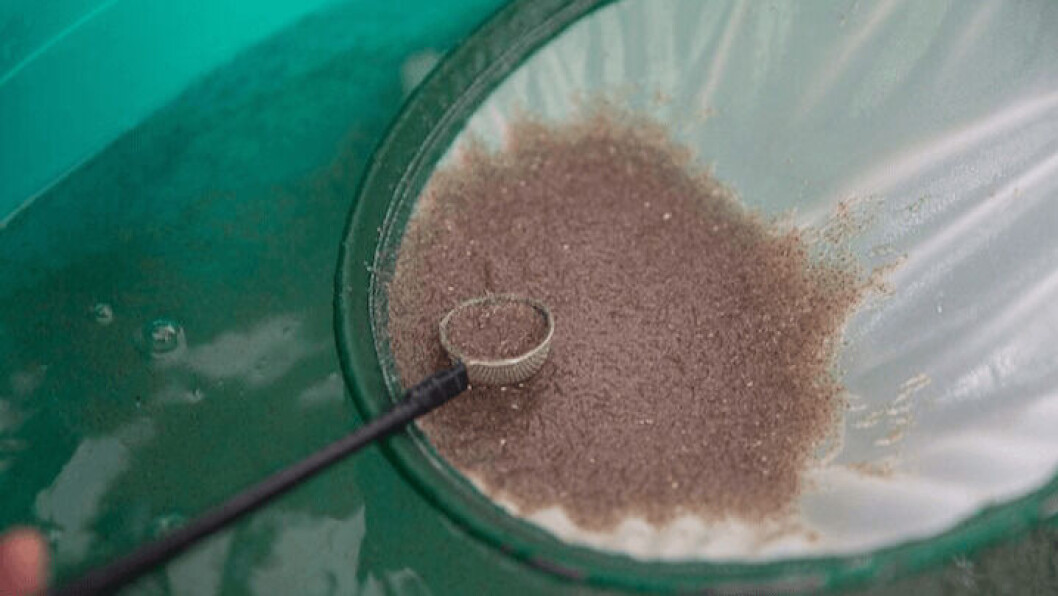 Benchmark makes £2m loss for first quarter
Aquaculture health, nutrition and genetics business Benchmark Holdings made a loss of nearly £2 million in the first quarter of its 2020 financial year, which starts in October, but said restructuring and cost savings would help it deliver on its expectations for the year.
The adjusted EBITDA figure of -£1,997,000 compares to a figure of £2,352,000 in Q1 2019 and is largely a result of a weaker result from Benchmark's Advanced Nutrition division.
Revenue in Advanced Nutrition fell by £4.5m to £11.4m, compared to Q1 2019.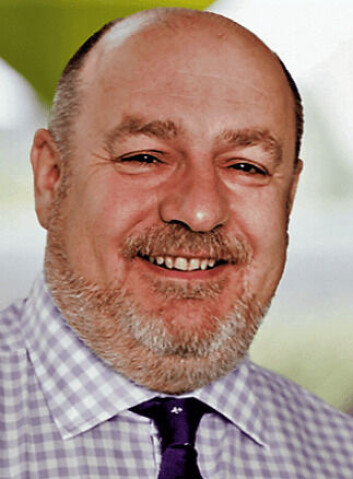 Weak shrimp market
Executive chairman Peter George said: "As expected, our first quarter saw a continuation of the trends reported at year end, with weak shrimp and Mediterranean seabass/bream markets affecting Advanced Nutrition and outweighing a good performance in Genetics."
The Genetics division, which supplies the salmon industry with ova from SalmoBreed in Norway and StofnFiskur in Iceland, made revenue of £12.1m, 2.5% above Q1 2019 (£11.8m).
Adjusted EBITDA was £3.5m, 9% above the prior year (Q1 2019: £3.1m). The Adjusted EBITDA margin in the period was 29% (Q1 2019: 27%).
In-house production
Benchmark said the margin improvement reflected slightly higher revenues and lower cost of sales as a result of in-house egg production at Salten, Norway, replacing more expensive outsourced production.
Following the opening of the Salten facility, this is the first year Benchmark has been able to supply salmon eggs year round from Norway.
During the quarter the company took operational control of Ensenada, a salmon egg hatchery and incubation facility in Chile, and has since signed a lease on a new grow-out facility in Curacalco to complete the infrastructure required for local production of salmon eggs in Chile.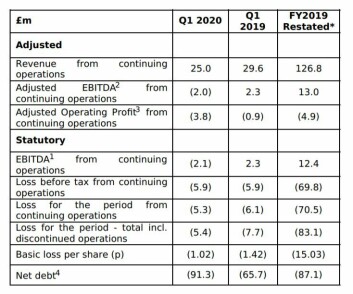 Animal Health
Revenue in the Animal Health division in Q1 2020 (including "discontinued operations" veterinary and diagnostics, which are up for sale) was £3.4m, 3% below the prior year (Q1 2019: £3.5m).
Revenue from continuing operations was £1.8m, £0.4m below the prior year (Q1 2019: £2.2m), partly as a result of lower sales of lice treatment Salmosan in the Faroes and Canada.
Adjusted EBITDA including discontinued operations was a loss of £4.0m (Q1 2019: loss £3.5m). Adjusted EBITDA loss from continuing operations was £4.2m (Q1 2019: loss £3.3m).
BMK08 regulation
Benchmark said the lower performance reflected a reduction in revenues from higher margin areas or markets, as well as increased expenditure related to launch preparations for its new lice treatment, BMK08, and investment in vaccine development.
The company reported significant progress in the commercial launch plan for BMK08 including development of the operating model for its CleanTreat filtration system, as well as activity to compile the regulatory dossier for BMK08. This was submitted to the relevant authorities after the end of the quarter.
In vaccines, the regulatory dossier for the first seabream/seabass vaccine was submitted.
Stronger position
Looking ahead, Benchmark said conditions in its Advanced Nutrition business continue to be adverse into Q2, but the outlook in the salmon sector which underpinned its Genetics and Health business continued to be positive.
"Our priority for 2020 remains to deliver on our programme of disposals, restructuring and cost savings, which we have accelerated in light of the adverse conditions in Advanced Nutrition," said the Sheffield-based company.
"Following completion of the £42m (net proceeds) fundraising on 27 February 2020, we are in a stronger financial position both to prepare for the commercial launch of BMK08 and to accelerate our restructuring programme.
"So far the impact from coronavirus has been minimal but we remain cautious given our exposure to the Asian end markets. To date the coronavirus has led to a suspension of shrimp imports to China, the world's largest consumer of shrimp, which has affected producers in Ecuador and India."