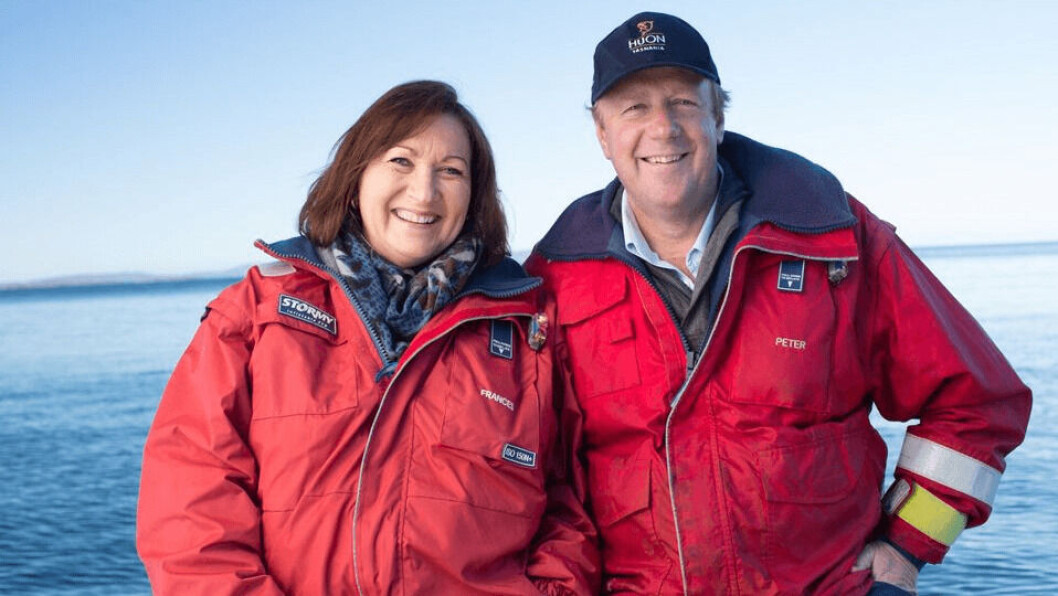 Huon launches strategic review after corporate offers
Cash-strapped Tasmanian salmon farmer Huon Aquaculture is considering a sale after receiving approaches from potential strategic partners and investors.
Huon today announced a statutory loss of AU$95.3 million (£53.6m) loss for the first half of its 2021 financial year (FY2021) to December 31, 2020, largely as the result of a post-tax write-down of AU$79.9m in the value of assets.
It has appointed Australian corporate finance advisors Grant Samuel to carry out a strategic review to assess potential corporate level transactions for the benefit of shareholders. Global law firm Ashurst has been appointed as Huon's legal advisor.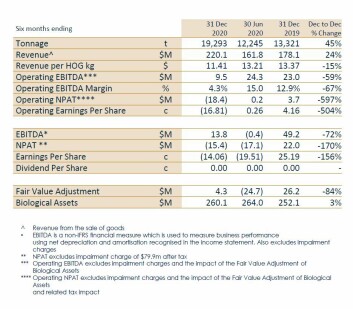 Sound fundamentals
"While the Board is disappointed by the performance of the Company during this Covid-impacted period, the underlying fundamentals of the Company remain sound and it is uniquely positioned as a leading global producer of environmentally sustainable proteins," Huon said in a press release.
"These attributes have seen the Company attract interest from potential strategic partners and investors over a sustained period including over recent weeks since announcement of our profit downgrade. The Board considers it important to fully explore these options and looks forward to Grant Samuel's assistance through this process. At this stage, that work is preliminary and there should be no assumption that a transaction will eventuate. We will provide a further update in due course."
Covid-19
Huon has been particularly hard hit by Covid-19's impact on global salmon prices. The pandemic has coincided with a 45% increase in harvest tonnage, which Huon exported.
"The reduction in global demand for salmon resulted in a 28% fall in the international salmon price relative to the previous six months," stated the company.
"This impacted pricing across all Huon's distribution channels but particularly the lower priced spot export market. The scheduled increase in production resulted in a shift in the channel mix towards the international market which, during the half, accounted for 51% of total volume and contributed to a 15% drop in the overall average price to $11.41/HOG kg."
Although biological performance has been good, low prices and high freight charges have hurt Huon, which raised AU$66m in a share placement last year to reduce debt.
H1 FY2021 highlights
Operating EBITDA of $9.5m fell 59% compared to H1 HY2019 due to a 15% fall in the average price, exacerbated by a shift in the channel mix to spot export sales arising from the increase in production
The average harvest weight increased 14% to 5.77kg from 5.07kg in the previous corresponding period (pcp), a record performance reflecting both excellent growing conditions and operating improvements following a period of major capital investment
Strong gains in the domestic retail market with record sales achieved through increased marketing and the launch of new ranges of value added products
Cash flow from operations was negative $4.4m reflecting increased working capital requirements as freight costs per kilogram doubled on pcp, increasing the net cost of freight 183% from $14m to $40m
Increased working capital requirements offset by the $66m capital raise resulted in a 14% decrease in net debt from $139.7m to $120.8m with gearing unchanged at 43%.