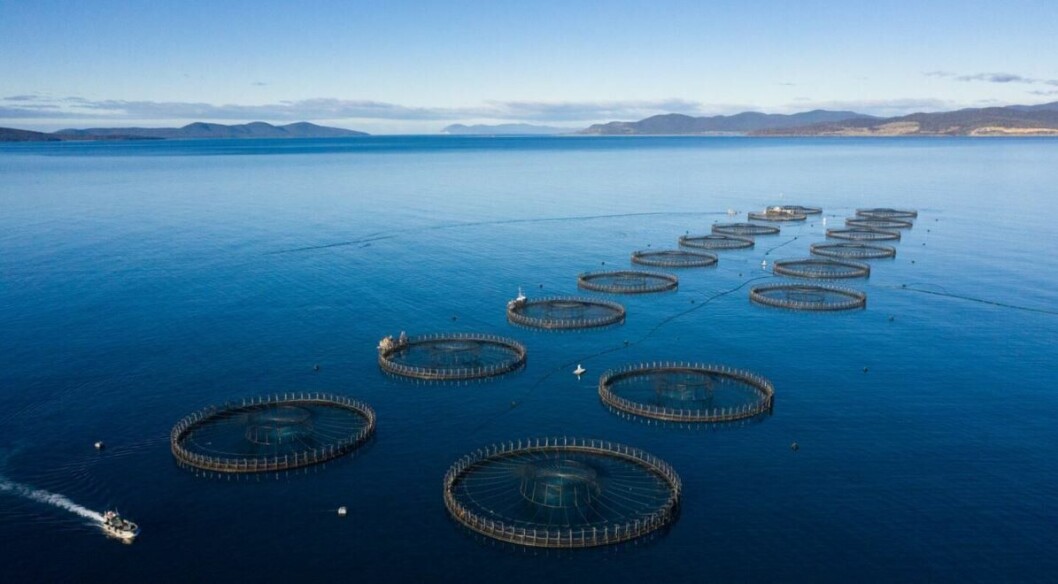 Cooke nets Aussie salmon farmer Tassal
Global fish farmer Cooke Inc is to buy Australian salmon and shrimp farmer Tassal in an agreed deal that values Tassal at around 1.1 billion Australian dollars (£640 million / US $769 m).
Canadian-owned Cooke will pay A$5.23 per share in cash, which represents a premium of 49% to the closing price of Tassal shares on June 22, 2022. Previous offers by Cooke had been rejected by the Australian company.
Tassal produced 40,000 tonnes of Atlantic salmon in Tasmania last year and 5,500 tonnes of black tiger prawns in eastern Australia. It employs more than 1,700 people.
155,000 tonnes
New Brunsick-headquartered Cooke is the world's sixth-largest salmon farmer, with operations in north America, Scotland, and Chile. The acquisition of Tassal will lift its annual salmon production volume from 115,000 tonnes to 155,000 tonnes, bringing it closer to a top five position.
Cooke also farms sea bream and sea bass in the Mediterranean, and grows shrimp.
"Tassal is an excellent fit with Cooke, as we see many similarities between our two companies," said Cooke chief executive Glenn Cooke in a press release. "Our people and communities are very comparable as well, with agriculture, fisheries, aquaculture, and forestry prominently supporting export-driven economies.
Strong base
"Our family-owned company is keen to have the opportunity to continue to grow Tassal from the strong base the employees, management and board have created.
"We have demonstrated acquisition history where Cooke has left operations management in place for continuity. We are highly impressed with the quality of Tassal's infrastructure, people and culture."
The CEO said Cooke's top priority will be to work with other producers and government regulators on continuous environmental improvement plans as well as strengthening supply chain and local community relationships.
Strategic investments
"We intend to make strategic investments in engineering, science and technology to further enhance Tassal's capabilities, in addition to growing their sales reach through leveraging our worldwide seafood distribution channels," he added.
Tassal chief executive and managing director Mark Ryan said: "Combining our two companies' people-first cultures and our shared passion for producing top quality seafood, is a natural fit. A future acquisition by Cooke enables Tassal to fast-track our goal to be one of the world's most transparent and sustainable protein producers."
The acquisition is subject to the approval of Tassal shareholders, court approval and other customary closing conditions. It is anticipated that it will complete in late 2022.
Cooke was previously a suitor for another Tasmanian salmon, Huon Aquaculture, which was sold to Brazilian meat processing heavyweight JBS.