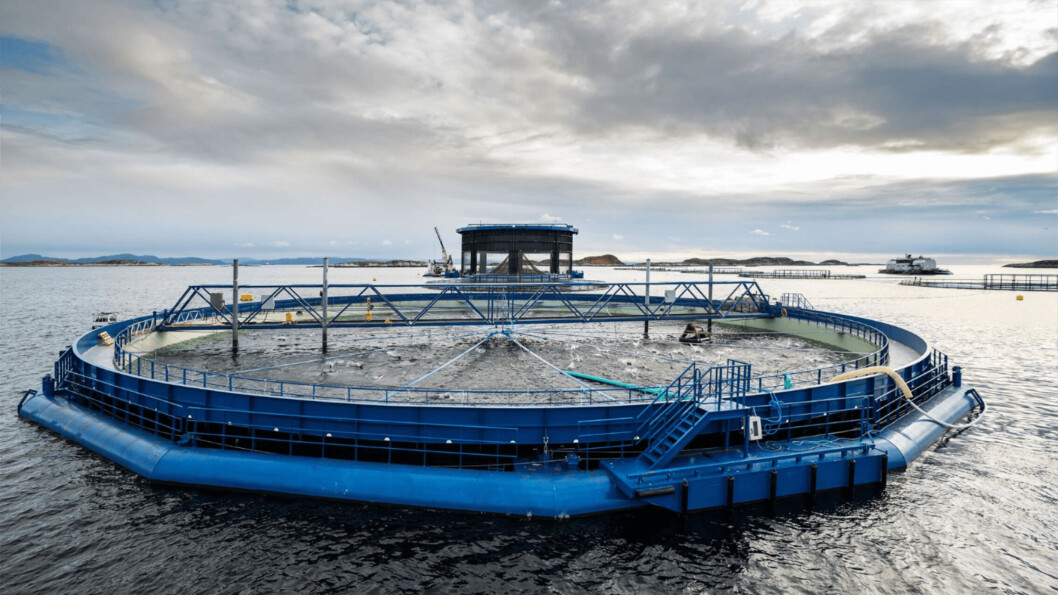 Lice skirt and more power for third-generation Aquatraz
A third iteration of the Aquatraz cage will be delivered to Norwegian salmon farmer Mid-Norsk Havbruk at the end of this month.
It will be the fourth Aquatraz cage built for the company, which has the three other cages in operation at the Kyrøyan site, in Nærøysund municipality.
Project manager Steingrim Holm told Fish Farming Expert's Norwegian sister site, Kyst.no, that the company has learned a lot from operations and applied the knowledge to the development of the next generation cage.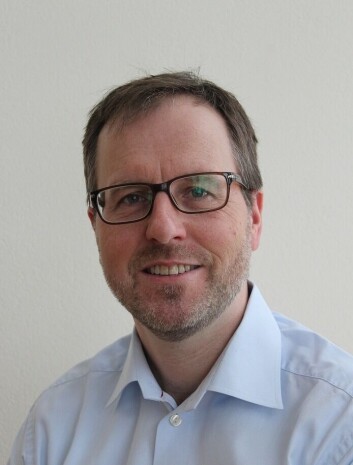 Fast development
"The development has been considerably faster than we envisaged at the start of the project and Aquatraz generation 3 (fourth cage) will be delivered from Fosen Yard at the end of April 2020," he noted.
Initially, Mid-Norsk Havbruk planned to receive four identical cages from Fosen Yard, but because of knowledge gained from analysis, production and operation, changes have been made along the way.
Holm said that the design and production of three generations of Aquatraz cages within three years had been possible due to good cooperation between Mid-Norsk Havbruk AS / Seafarming Systems AS and all their partners in the project.
Fish thriving
Asked if there been any differences in growth and biology between the fish in Aquatraz generation 1 (the first two cages) and 2 (the third cage), he said: "It is too early to say anything about differences there. The biological measurement program for AG2 has been ongoing since October 2019. The fish in Aquatraz 3 (the AG2 cage) will be harvested during July / August 2020."
A final report summarising the results of production in the development concept will be released during the fourth quarter of 2020.
Mid-Norsk Havbruk launched fish in Aquatraz 3 (AG2) at the Kyrøyan site in October 2019.
"The fish seem to thrive very well in the cage," said Holm.
The top eight metres of the Aquatraz is made of a metal wall, helping prevent sea lice, which are largely found in the upper water layer, from entering the facility.
Open panels at the lower level allow natural water flow in the event that the cage's mechanical water supply should fail.
Water is pumped from depth into the cage, and is then circulated by propeller units, ensuring an optimal environment for the fish in water that is rich in oxygen and maintains a more even temperature.
Lice skirt
The fish are contained in a net pen inside the steel wall. The net can be lifted out of the water for maintenance and disinfected through drying or freezing in the winter.
Holm explained the most important changes made between Aquatraz 3 and the cage due at the end of April.
"The depth of the closed part of cage is increased from eight metres to 18m by fitting a lice skirt in the window panels," he said.
"We've increased power per propeller power set from 3.0 kW to 5.7 kW (4 units in total), and we have bottom skirts for crowding fish."