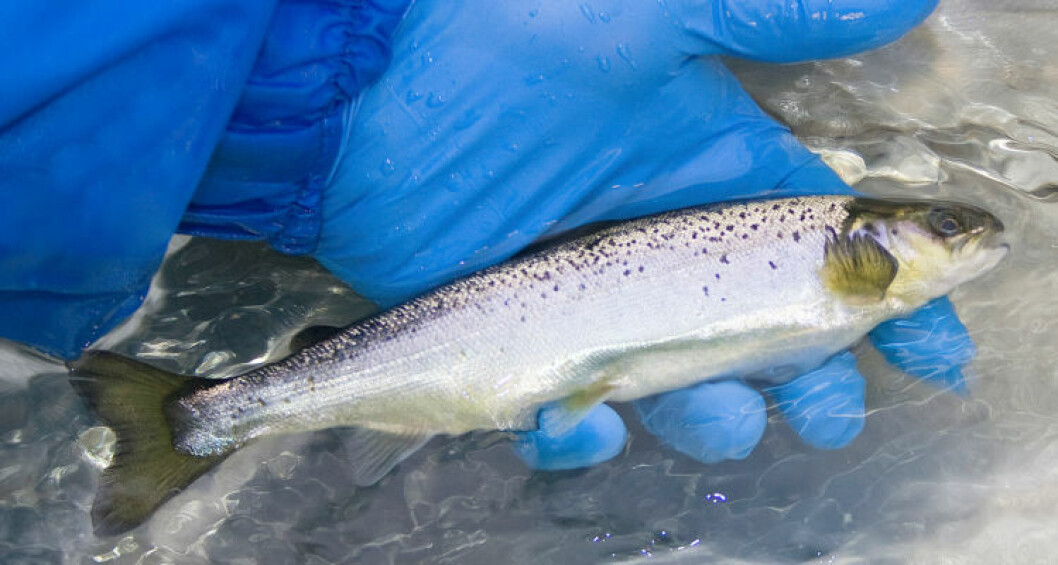 AquaGen hoping for maximum GAIN from smolts
The first smolts raised from eggs genetically selected by breeder AquaGen for resistance to salmon lice, handling tolerance and growth will be put to sea in Scotland and Norway in the early autumn.
AquaGen says data from the freshwater phase already shows the GEN-innOva® gain (GAIN) fish doing very well in terms of growth and mortality compared to other fish groups.
The performance of the fish will continue to be measured throughout the sea phase by growers, the company says in a statement.
According to AquaGen, GAIN has been through extensive testing in the laboratory and in small-scale field trials before its launch in 2016, and results so far show 30-40 per cent fewer lice, high handling tolerance, and 1-2 months' less time at sea.
But an interruption to production caused by the discovery of infectious salmon anaemia (ISA) at AquaGen's facility in Tongvoll, Norway, means farmers may not get all the GAIN eggs they want in the short-term future.
In a statement to fishfarmingexpert.com, the company said: "AquaGen supplied the very first GAIN eggs to our Scottish customers in the 16-17 egg season, and batches are currently being reared in several freshwater locations prior to the first smolts being transferred in to sea early autumn 2017.
High demand
"The recent ISA situation at our Tingvoll site has meant that we are having to review our production plans for the coming egg season. Demand for GAIN was extremely high, and volume of the product is by its nature limited due to the very precise selection required for many traits. There will definitely be some interruption in supply from our early cohort but much work is being carried out to minimise the disruption caused for later deliveries in the 17-18 egg season.
"In the meantime field work continues as planned to document the benefits of genomic selected stock on our customers' sites."
AquaGen Scotland managing director Andy Reeve said: "Fish health and biosecurity are central to our business planning and daily operations. Issues like the one that has occurred are however a risk in the egg-supply chain. Clearly we are disappointed that there is a break in continuity of supply of GAIN, but we are working closely with our customers to ensure that they have the best options open to them in the short term."