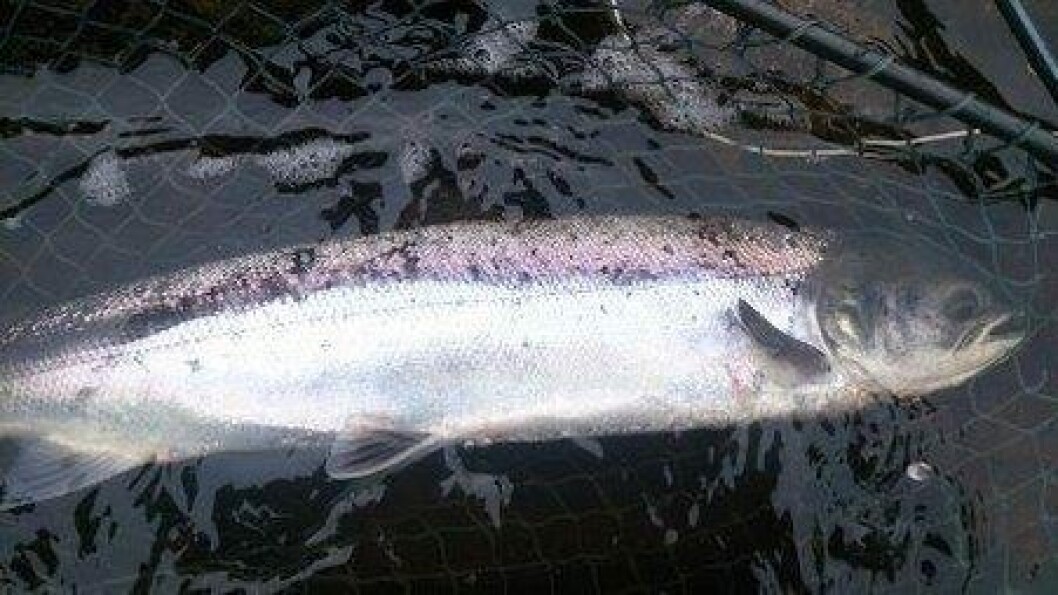 Trust launches study into decline of wild salmon
Concern over mortality of juveniles during their long migration at sea before returning to UK rivers
The Atlantic Salmon Trust is launching a study into the decline in numbers of wild salmon.
In recent years numbers have been falling, with one major area of concern the mortality of juvenile salmon during their long migration at sea before returning to UK rivers as adults.
The AST is hoping to reverse that decline with a new Suspects Framework study, which was announced at a symposium and gala dinner to mark its 50th anniversary, attended by AST patron the Prince of Wales and King Harald of Norway.
In his speech at the Trust's 50th Anniversary Dinner, the Prince said: "Our greatest concern is that today a very small proportion of salmon smolts leaving their rivers return as adult salmon.
"Thirty years ago one in four would make it back. Today, it is only one in 20, yet we do not know why this has happened and until we do we will not be able to put solutions in place."
Increasingly concerned
Professor Ken Whelan, research director of the AST, said: "Scientists are increasingly concerned about the future of the wild Atlantic salmon, which was once so numerous in our rivers that it was seen very much as a staple diet for major population centres around Europe, including London.
"Just 20 years ago, if you recorded 100 juvenile salmon leaving a UK river, more than 20 would return as an adult fish to spawn. In most UK rivers, fewer than five now return.
"We are determined to rescue this most valuable species and hope that the study we are announcing will lead to an international framework that will give us the information we need to achieve this."
The AST suggests likely suspects include the impact of aquaculture through sea lice, pollution, disease and escapees; predation from species such as seals, cormorants and dolphins; bycatch from fishing fleets; overexploitation and overfishing of the juvenile salmon's staple diet; climate change and moving sea currents.
The AST was formed in 1967 with the purpose of protecting the species from distant water fisheries and disease. It was notable as one of the first organisations dedicated towards the welfare of a single species.
Suspects framework
Through work with its Honorary Scientific Advisory Panel and extensive awareness raising, it has helped reduce some of the threats to the species. However, with numbers continuing to decline, it hopes its Suspects Framework will identify the exact causes leading to increasing salmon mortality.
"Modern technology is enabling us to gather more detailed and precise information than ever before," said Professor Whelan. "Our aim now is for our framework to be adopted by nations across the Atlantic, allowing us to build the most detailed picture yet of the threats – and hopefully opportunities – for this species. Through this research initiative we are determined to boost the numbers of smolts making it to the feeding grounds."
Sarah Bayley Slater, executive director of AST said: "Because farmed salmon is now so commonplace in the supermarket, many people are unaware of the plight of the wild Atlantic salmon for which Scotland and Norway are so famous.
"This study will help us identify the key suspects causing these high mortality rates, which will help us to stabilise and over time, reverse the decline of this important species."