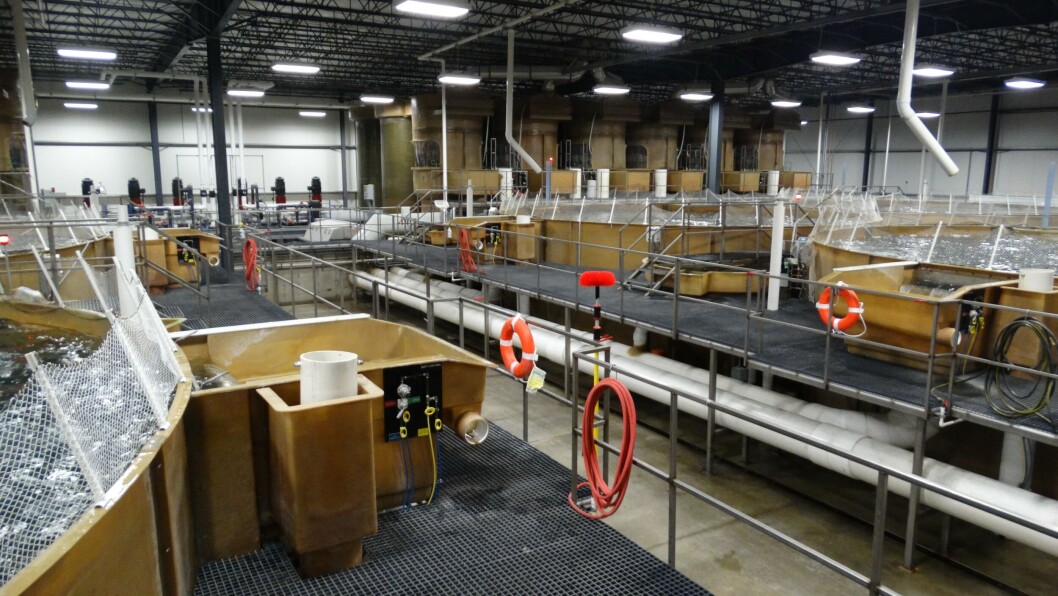 AquaBounty paints bright future as it seeks more cash
Transgenic-salmon grower AquaBounty has outlined ambitious expansion plans as it seeks to raise a further $9.2 million from investors.
These include construction of four to five new farms in North America, each costing between $75m to $100m, at sites close to consumer consumption over the next several years.
Additionally, the company is pursuing regulatory approval for AquAdvantage Salmon in Argentina, Brazil, China, and Israel. If and when approved in these locations, AquaBounty plans to commercialise through a combination of partnerships, joint ventures, and licensing arrangements.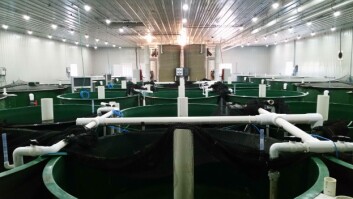 $2.66 per share
The Massachusetts company raised $7.5m in a share sale in March last year following the US Food and Drug Administration's decision to allow the company to grow and sell its genetically-engineered AquAdvantage salmon in the United States, and followed that in April with a second offer which raised another $5.75m. Shares were offered at $2.25 on each occasion.
AquaBounty, whose fish grow more quickly and use less feed than conventional farmed Atlantic salmon, is now offering more shares at an assumed price of $2.66 per share, which was the closing sale price of its common stock on the Nasdaq Capital Market on January 14.
In its prospectus for the share offer, AquaBounty said it intends to use $2m of funds raised to continue construction and renovation of its 1,200-tonne on-land farm at Albany in Indiana and 250-tonne farm at Rollo Bay on Prince Edward Island, Canada.
Harvest in Q2
Another £2m will be used for working capital costs associated with the continued grow-out of the first batches of fish now being raised at those farms, and the balance will be used for general corporate purposes.
"Based on our progress to date, we expect that the Indiana farm will begin harvesting its fish in the second quarter of 2020, and the Rollo Bay farm will begin harvesting in the fourth quarter of 2020," stated AquaBounty.
"Our target is to achieve an annual production output of at least 50,000 metric tons by 2027."
'Significant losses'
However, AquaBounty also warns investors that "we have incurred significant losses since our inception in 1991 and expect to continue to incur significant losses until we achieve market acceptance for our product and expand our production capacity".
It continues: "We have sold small quantities of AquAdvantage Salmon from our demonstration farm site in Panama during 2018 and 2019, and we expect more significant revenues in 2020 once we begin to harvest from our farms in Indiana and on Prince Edward Island. For the fiscal years ended December 31, 2018 and 2017, we experienced operating losses of $10.4 million and $9.3 million, respectively."
AquaBounty anticipates the completion of construction and renovation facilities at Rollo Bay and Indiana will require a total of $11m. The projects will enable the company to conduct primary processing activities at its Indiana farm and produce ten million eyed eggs annually at Rollo Bay, which is also AquaBounty's broodstock facility.
Educating consumers
The US National Bioengineered Food Disclosure Law's Disclosure Standard requires genetically engineered food to be labelled from January 1 this year, except for small food manufacturers, who are given until January 1 next year.
AquaBounty said it plans to implement the Disclosure Standard with the first US sales of its salmon.
"In conjunction with the bioengineered disclosure, we plan to educate consumers on the benefits of AquAdvantage Salmon versus conventional Atlantic salmon, including its 25% improved feed conversion (meaning less feed is needed to produce the same harvest), a lower carbon footprint due to local production, reduced impact on the environment, reduced exposure of the fish to environmental toxins due to use of land-based aquaculture systems, and reduced reliance on vaccines or antibiotics due to improved biosecurity," stated the company.