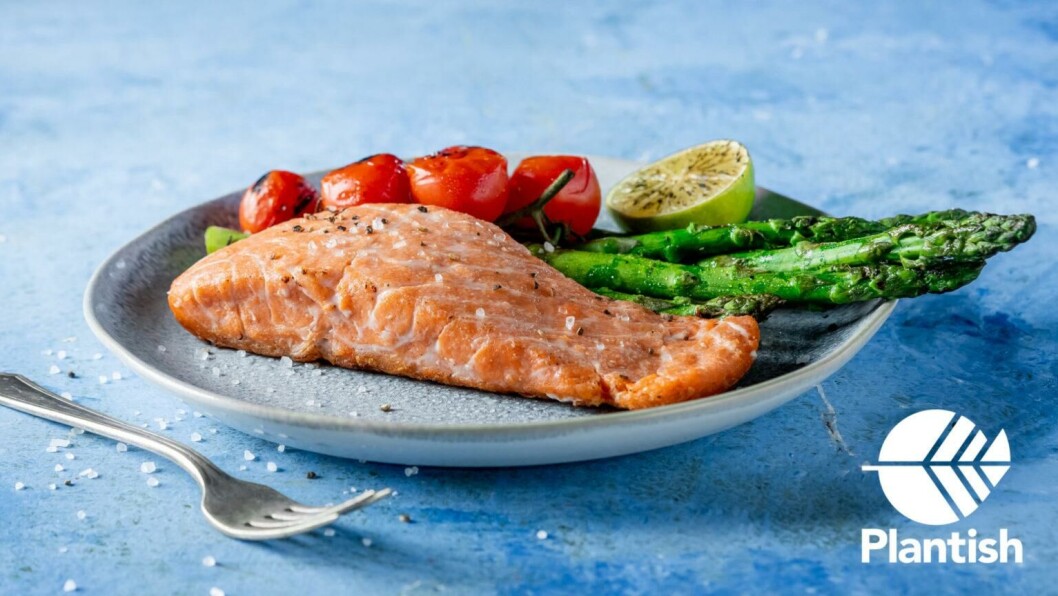 The rising tide of alternative seafood
The increasing growth in "alternative" seafood and the global hot spots where development is strongest have been outlined in a lecture to students at the Norwegian university of Life Sciences (NMBU).
Seafood analogues made from plant materials, fermented fungus or fish cells reproduced in bioreactors have been attracting considerable investment, with US cell-cultured salmon producer Wild Type achieving $100 million funding last month.
Sales of plant-based meat and fish were worth $1.4 billion in both 2020 and 2021, mostly from meat analogues. US plant-based seafood sales alone increased from $9.8 m in 2019 to $12.1 m in 2020 and $13.1 m last year.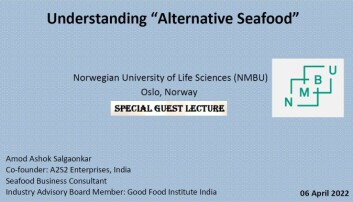 Leaders in the field
The US, the Far East and Israel are all leaders in alternative seafood.
In Israel, companies Sea2Cell, Wanda Fish, E-FISHient Protein and Forsea base production on cell growth. Plantish is developing a novel, scalable technology for plant-based seafood products, beginning with salmon, and Simpliigood produces fresh spirulina, a highly nutritional microalgae, for use in alternative protein products including salmon.
Hong Kong-based Avant Meats is producing cell-cultured sea cucumbers and white fish and is scaling up its process in Singapore.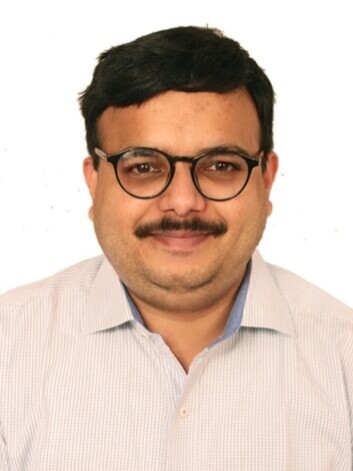 A sea of analogues
Lecturer Amod Ashok Salgaonkar, a contributor to Fish Farming Expert, also listed 45 companies involved in the production of plant-based seafood. These range from UK-based Birds Eye Green Cuisine's fish sticks and Bonsan Absolutely Vegan's whitefish fillets and tuna to shrimp, squid, salmon, abalone, lobster and oyster analogues.
Salgaonkar is also an industry advisory board member of Good Food Institute India (GFI India), and the lecture was part of the Alt Protein Project by the Good Food Institute, which promotes alternative proteins.
Regulation
The wide-ranging overview of the sector also provided an update on regulation related to cell-cultured meat and seafood. Singapore was the first country to allow the sale of cultivated meat in 2020, and Qatar looks set to follow. Authorities in the US, Israel and Japan are also looking at the issue, and in China cultivated meat has been included in the country's 14th Five-Year Plan announced in January.
Salgaonkar, co-founder of A2S2 Enterprises, also included details of the first-of-its-kind India Smart Protein Innovation Challenge (ISPIC) by GFI India, which aims to educate and inspire young talent to enter the smart protein sector.
The challenge comes with learning, certification, mentorship, and cash prizes for students, young professionals, and entrepreneurs across science and business domains. The 2021 Edition of ISPIC witnessed participation from over 750 candidates across 250-plus universities and organisations in India.