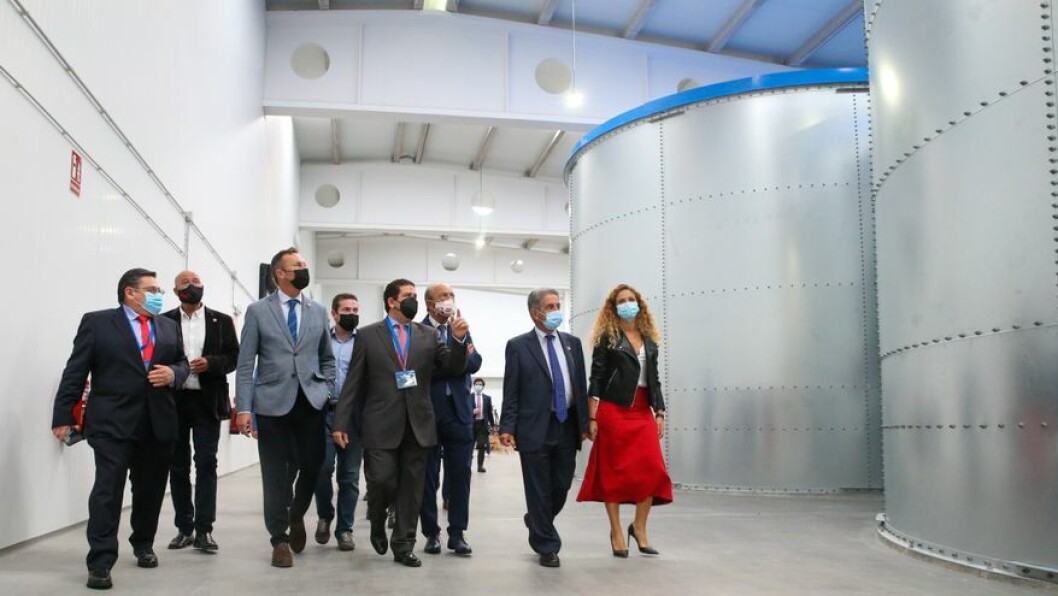 Spanish RAS salmon plant inaugurated
The first on-land Atlantic salmon farm in Spain will begin production next month. Norcantabric aims to harvest 3,000 tonnes of salmon a year at the plant.
The recirculating aquaculture system (RAS) facility is sited on the Alto Asón industrial estate near the Asón River, in the town of Riancho, in Ramales de la Victoria in the northern region of Cantabria.
Regional president Miguel Ángel Revilla yesterday inaugurated the first phase of the €32 million project which will mean the creation of around 50 jobs is, he said, "great news for Cantabria".
Revilla thanked the Cano family, Mexicans of Cantabrian origin, for their commitment to establishing the farm in the self-governing region.
4.5kg to 5kg fish
The facility will produce salmon with an average weight of 4.5-5kg. Its anticipated output of 3,000 tonnes a year at full capacity represents 5% of the total volume of Atlantic salmon consumed in Spain.
"Why do we have to eat salmon from Norway, the United Kingdom or Ireland, when we have better waters and a better climate to produce quality salmon," Spanish newspaper El Diario reported Revilla as saying.
Norcantabric chief executive Emilio Cano said the first salmon produced at the plant will be launched in the market in 22 months. Initially, the company expects to produce between 120 and 250 tonnes, expanding to reach 3,000 tonnes in the future.
The first phase consists of a hatchery and first feeding and nursery areas, while the second phase, scheduled for next year, involves the construction of the grow-out plant.
Danish company Alpha Aqua has provided the RAS technology for the project.