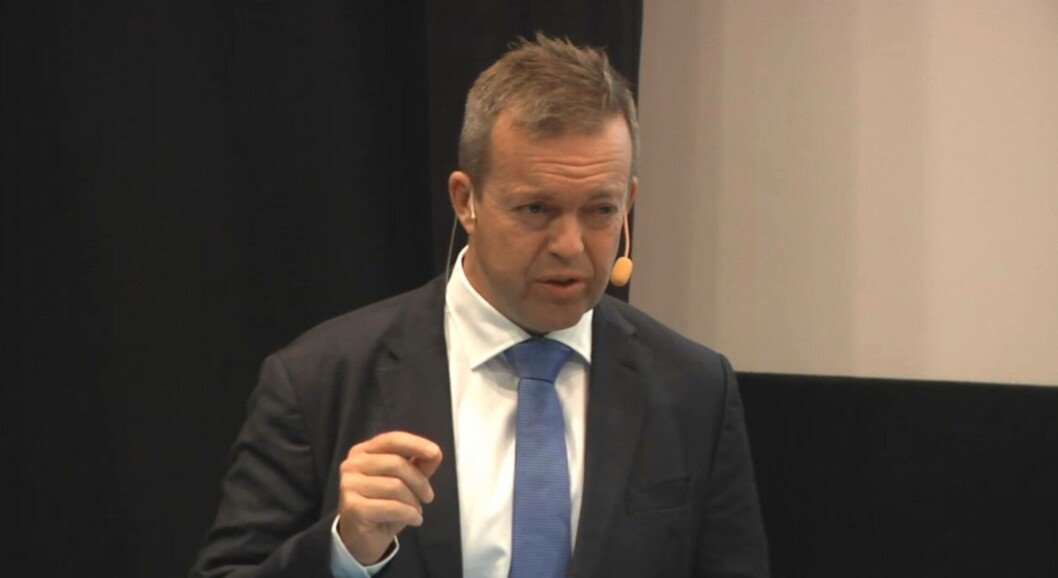 Mowi chief answers NL minister's call for meeting after 2.6m fish die
Mowi chief executive Alf-Helge Aarskog hopes to meet with Newfoundland premier Dwight Ball and fisheries minister Gerry Byrne in Canada next week to talk about the way forward for the company in the province.
It follows the die-off of 2.6 million salmon being grown by Mowi subsidiary Northern Harvest in the province and Byrne's decision to suspend the licences of 10 farms where the mortalities occurred.
At the time the licences were suspended earlier this month Byrne said he wanted Mowi's chief officer to be available as soon as possible for an in-person meeting with the Government of Newfoundland and Labrador (NL).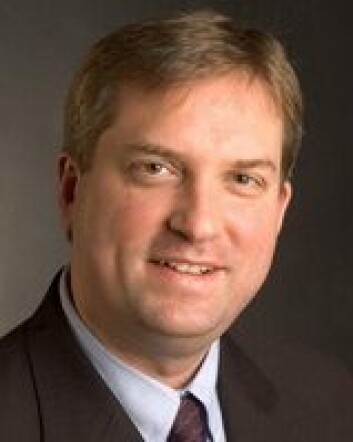 'Made a mistake'
At the presentation of Mowi's third-quarter report in Oslo today, Aarskog said: "I should have a meeting with the premier and the minister of fisheries hopefully next week. I have made all my days available going forward, so we are ready, and we have a lot to discuss, so hopefully that will [take place]."
The Mowi boss confessed the company had "made a mistake" by being slow to report the extent of the die-offs, and looked forward to improved cooperation.
"We are new there, we need to learn their ways and how they expect us to operate, and I think we can benefit from even better cooperation going forward," said Aarskog.
'Stressed out'
"We made a mistake, we have to be honest about that. We reported on six sites where we had mass mortality, and then we had a few sites with lower mortality that we should have reported immediately. We made a mistake there, a little bit because the organisation was stressed out. They thought they had reported.
"On the other hand I think what's much more important is good dialogue on how to improve going forward. I think that will be constructive because we have a lot to offer to the east coast of Canada in terms of farming practices."
Asked if he feared Mowi was in danger of permanently losing the 10 licences, he replied: "I don't think that will happen. We have 59 licences in this area, we are not affected by this in any way in terms of stocking or anything because we are not planning on using these licences anyway for 2020 or 2021. I think that will come in when we explain to them (the NL government) the plans going forward. The province of Newfoundland has been very supportive to fish farming, so I think we will work through it."
Aarskog said the problem had been caused by unusually water and shallow nets.
"We got extremely warm seawater, north of 20 degrees at surface level, with no waves or current on these sites for a prolonged period.
"The previous owner has obviously farmed in this area for many years and had never experienced anything like it – so this shows we are in farming, we depend upon nature in many ways – and had used very shallow nets, only eight-metre deep nets, on the sites where we were struck with this incident. That is just too shallow.
Bigger cages
"We took over this operation about one year ago and have built one brand new site with bigger cages, deeper nets, didn't lose one fish there, so I think we have the actions going forward ready. The sites are more than deep enough, so it's more farming practice from before that made this happen.
"We lost 2.6 million fish in total, and that is a catastrophe for our operations like this. For those of you who've never been into algae blooms or major mortalities, that takes a real toll on the organisation. You have to work day and night to clean this up, it's not the most fun job in the world, and I have to say that our workers in Canada have really done a good job, with not the best of equipment.
"It's always easy to be a fish farmer in Norway, where we have support industries, but [in this instance] you have to very much manage on your own.
Fantastic area to farm fish
"I think we have a good plan for this region going forward. It's a fantastic area to farm fish in, done right. It's also close to the US border.
"I think we, together with the government, and together with good competence, and also gradually building up a service industry here, will manage well going forward in this area."
Mowi communications director Ola Helge Hjetland said the company had told the NL government of Aarskog's response to Byrne's request and was waiting to hear back from Newfoundland.