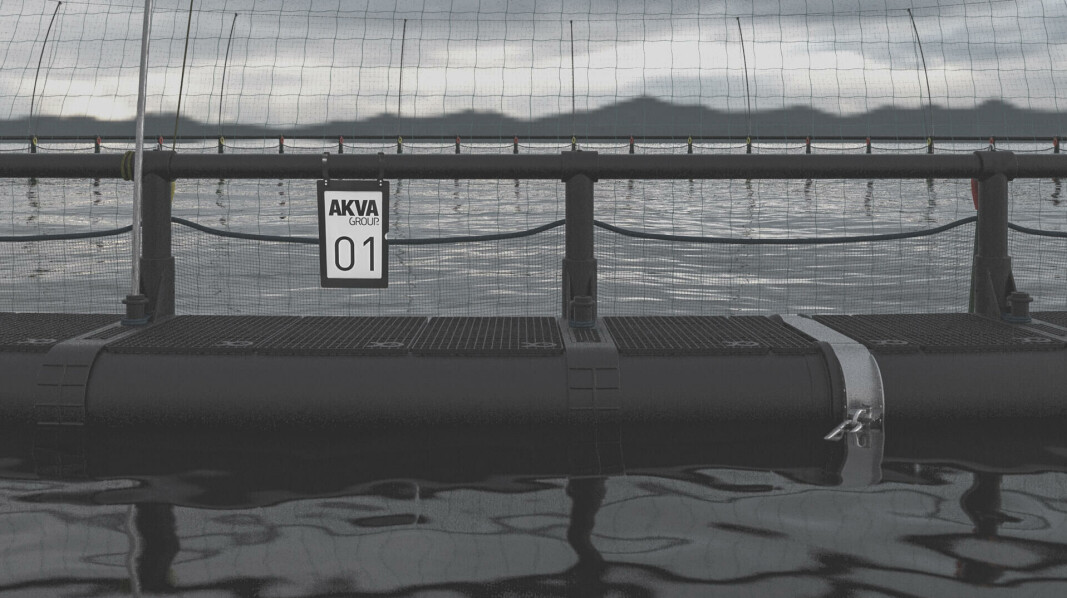 AKVA blames inflation for £7.9m Q3 loss
Aquaculture supplier cutting 130 jobs as part of cost-cutting regime but says financial position and order book remain strong
Global aquaculture supplier AKVA group today reported a net loss of NOK 93 million (£7.9 m) for the third quarter of 2022, due primarily to increasing costs, and a write-down of a NOK 28 m loan made to AquaCon, which has delayed plans for an on-land salmon farm in Maryland in the United States that AKVA has been contracted to build.
The company said it was seeking annual cost savings of NOK 100 m and was reducing its staff by 130; 70 in Norway and 60 in other countries.

AKVA's revenue in Q3 was NOK 840 m, an increase of 14% compared to the NOK 738 m made in the corresponding quarter last year, but EBITDA (earnings before interest, tax, depreciation, and amortisation) decreased from NOK 79 m in Q3 2021 to NOK 25 m in Q3 this year. Excluding accruals for restructuring and cost saving programs EBITDA was NOK 83 m in Q3 2022.
NOK 1.6 bn order book
The Norway-based company secured orders worth NOK 650 m in Q3 and its order book was worth NOK 1.6 billion at the end of September.
AKVA said high inflation of costs and global supply chain restrictions experienced at the end of 2021 had been further intensified in 2022 due to the war between Ukraine and Russia, costing the company an estimated NOK 57 m.
Global instability also had a negative impact on the net working capital and inventory levels.
"The increased inventory levels are partly related to higher price levels and partly to secure supplies for our production facilities and products. The situation has normalised somewhat in Q3 2022 but is still considered to be uncertain going forward," said the company.
Sea-based profit
AKVA's sea-based technology (pens, feed barges, etc) segment earned revenue of NOK 450 m (Q3 2021: NOK 563 m) and EBITDA and EBIT for the segment in Q3 ended at NOK 79 m (70 m) and NOK 44 m (29 m), respectively.
In the Nordic region sea-based revenue increased to NOK 381 m (338 m) and in the Americas region revenue was NOK 186 m, an increase from NOK 140 m in Q3 2021.
Europe and Middle East (EME), which includes Inverness-based AKVA group Scotland Ltd, had a revenue of NOK 114 m in Q3 (NOK 125 m). The decrease was due to the export situation in Russia.
Land-based loss
The land-based technology sector made a loss. Revenues for the quarter were NOK 134 m (115 m). EBITDA and EBIT ended at NOK -63 m (7 m) and NOK -106 m (4 m), respectively. The related EBITDA and EBIT margins were -46.6% (5.7%) and -78.9% (3.4%).
Order intake was NOK 167 m compared to NOK 34 m in Q3 2021. The order book for land-based technology ended the quarter at NOK 812 m, compared to NOK 867 m in Q3 last year.
AKVA's total order book at the end of Q3 was worth NOK 1,579 m (1,740 m), 51% of which related to land-based projects.
Resource tax
The company, which has decided not to pay shareholders a dividend in the second half of 2022, said its order book and financial position remain sound, but added that global instability and uncertainty related to supply chain restrictions and cost inflations may continue to impact profitability in the short term.
AKVA also said the implications of Norwegian government's plan to impose a "resource tax" of up to 40% on salmon farmers are uncertain.
"Most likely this will have a negative impact on the activity level on short and medium term," said the company, which maintains confidence in a strong market growth long term due to underlying demand for salmon.
"To meet the future demand a significant part of the production will come from land-based facilities or other unconventional production methods," said AKVA.