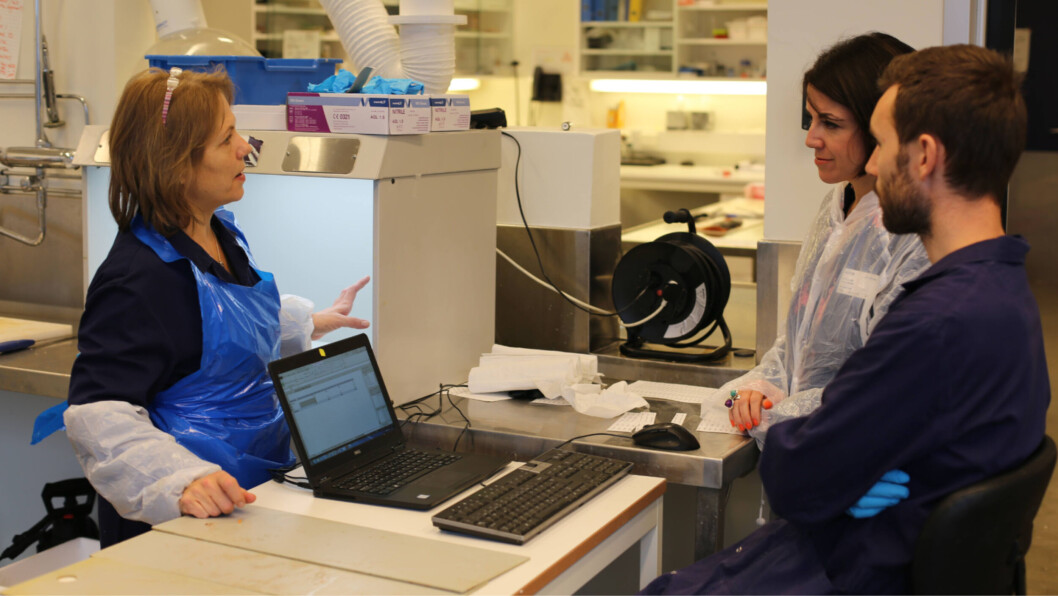 Study finds multiple benefits of krill diet for salmon
Research into the use of krill in Atlantic salmon feed has shown that it improves both the welfare and fillet quality of the fish.
The study was carried out by Norwegian research institution Nofima in collaboration with krill harvester Aker BioMarine and investigated the health parameters and meat quality of salmon fed a diet where fish meal was substituted with krill meal during the finishing feeding period.
"Antarctic krill meal has sparked the interest of marine researchers due to its nutritional profile," said Nofima researcher Dr Turid Mørkøre, the author of the study.
Proven effects
"Previous studies have shown the proven effects of krill, with this study we wanted to uncover the basic mechanisms behind these effects, on farmed Atlantic salmon. The overall goal is to improve the systemic understanding of dietary krill meal effects on a biochemical, morphological and molecular level."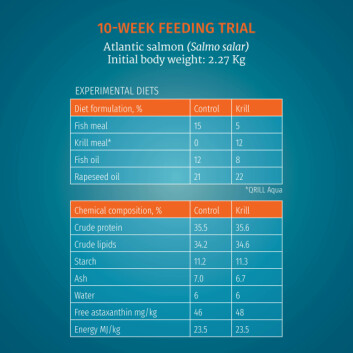 Researchers picked out 800 Atlantic salmon weighing 2,270 grams each, and randomly distributed them across eight sea cages at the LetSea feed trial unit in Norway.
The study experimented with supplementing krill meal (12%) in a low fish meal diet (5%) among salmon. All feeds were designed to meet the nutritional requirements of salmonid fish, with balanced EPA and DHA content. After 10 weeks, the fish were bulk weighed, and 20 fish from each sea cage were randomly selected for analysis.
Muscle integrity
Overall, the study revealed positive effects on salmon health. Improvements from krill meal inclusion included:
A more voluminous body shape and higher condition factor
Reduced fat accumulation around the heart
A more ordered and stable collagen architecture and better muscle integrity
A boosted expression of immune genes in the liver, including enhanced liver coloration and increasingly responsive structural genes
Less inflammation in the hindgut and zero mucus presence.
"We knew that nourishing salmon with krill-supplemented diets benefits salmon performance, overall health and fillet quality. With these new findings, we now also understand why," said Dr Tibiabin Benitez-Santana, Aker BioMarine's director R&D fish nutrition.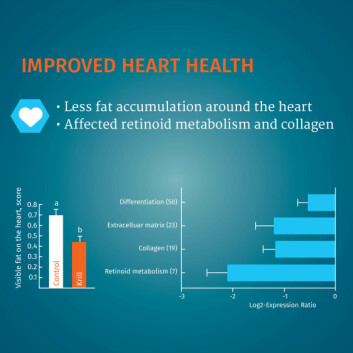 "This study is an important step in fish diet and welfare research. Krill represents the single largest marine biomass on Earth. That, coupled with its powerful nutritional value as shown in this study, as well as the sustainable methods of harvesting, make Antarctic krill meal a natural contender as a supplement in low fish meal diets."
The study, Dietary inclusion of Antarctic krill meal during the finishing feed period improves health and fillet quality of Atlantic salmon (Salmo salar L.), is published in the British Journal of Nutrition. Read the abstract here.